Today we will look at how to install mailbox role on Exchange 2013 server.
The computer you want to use install Exchange 2013 has specific prerequisites that must be met.
Open Windows PowerShell and Run the following command to install the required Windows components.
Install-WindowsFeature AS-HTTP-Activation, Desktop-Experience, NET-Framework-45-Features, RPC-over-HTTP-proxy, RSAT-Clustering, RSAT-Clustering-CmdInterface, RSAT-Clustering-Mgmt, RSAT-Clustering-PowerShell, Web-Mgmt-Console, WAS-Process-Model, Web-Asp-Net45, Web-Basic-Auth, Web-Client-Auth, Web-Digest-Auth, Web-Dir-Browsing, Web-Dyn-Compression, Web-Http-Errors, Web-Http-Logging, Web-Http-Redirect, Web-Http-Tracing, Web-ISAPI-Ext, Web-ISAPI-Filter, Web-Lgcy-Mgmt-Console, Web-Metabase, Web-Mgmt-Console, Web-Mgmt-Service, Web-Net-Ext45, Web-Request-Monitor, Web-Server, Web-Stat-Compression, Web-Static-Content, Web-Windows-Auth, Web-WMI, Windows-Identity-Foundation, RSAT-ADDS

2. After you've installed the operating system roles and features, install the following software in the order shown: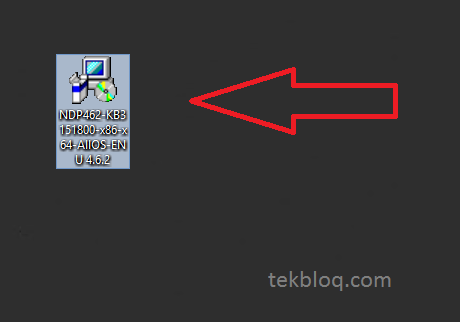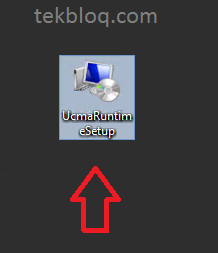 3. Now we can install Exchange 2013 Mailbox role. Open Exchange installation files and click the Setup file to start installation, click next: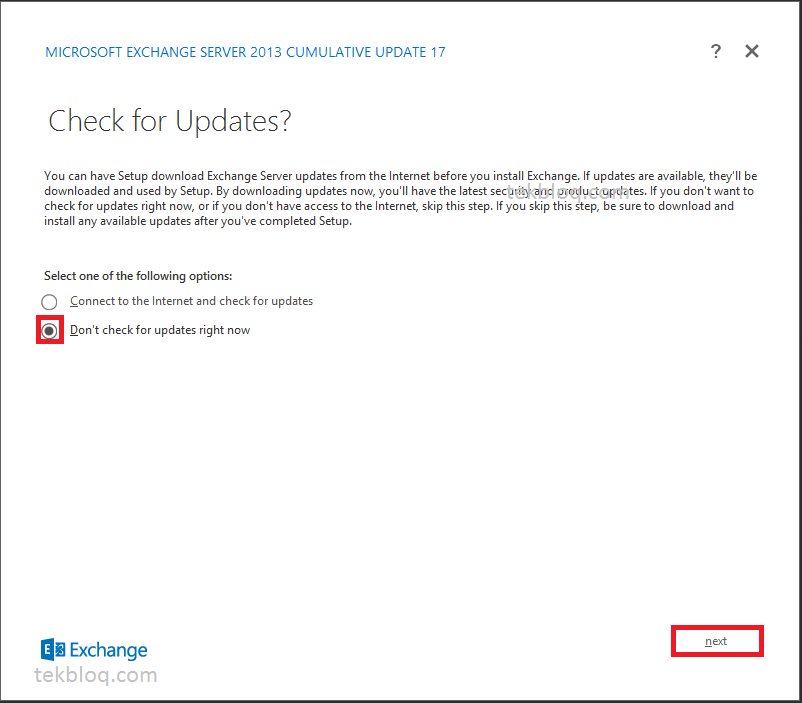 4. Wait for preparing the necessary files and click Next: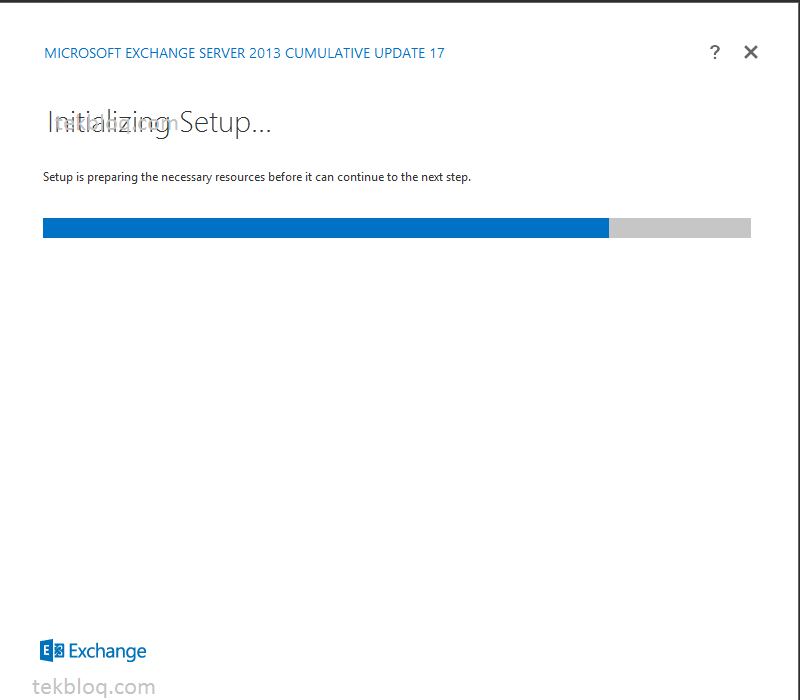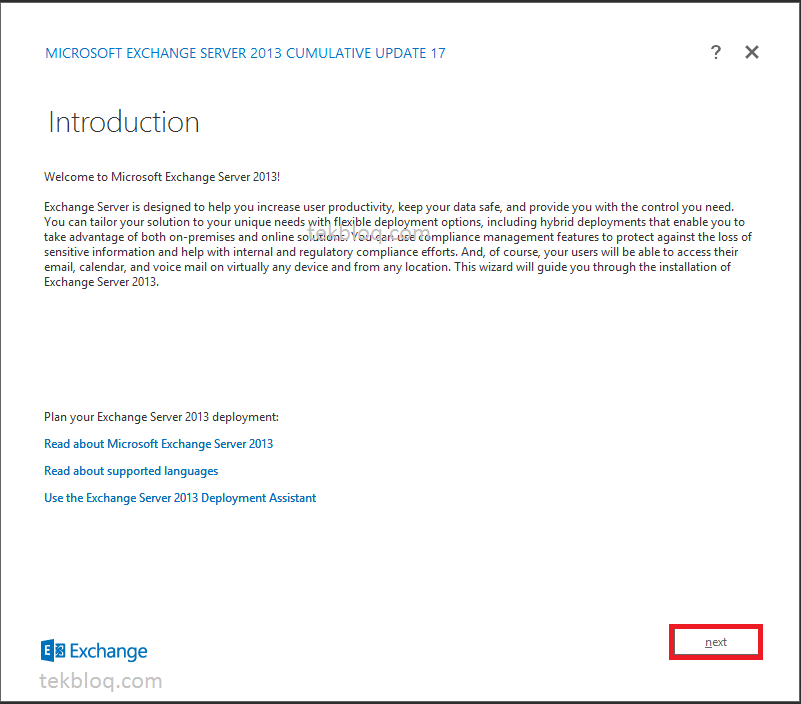 5. Accept the license agreement and click Next: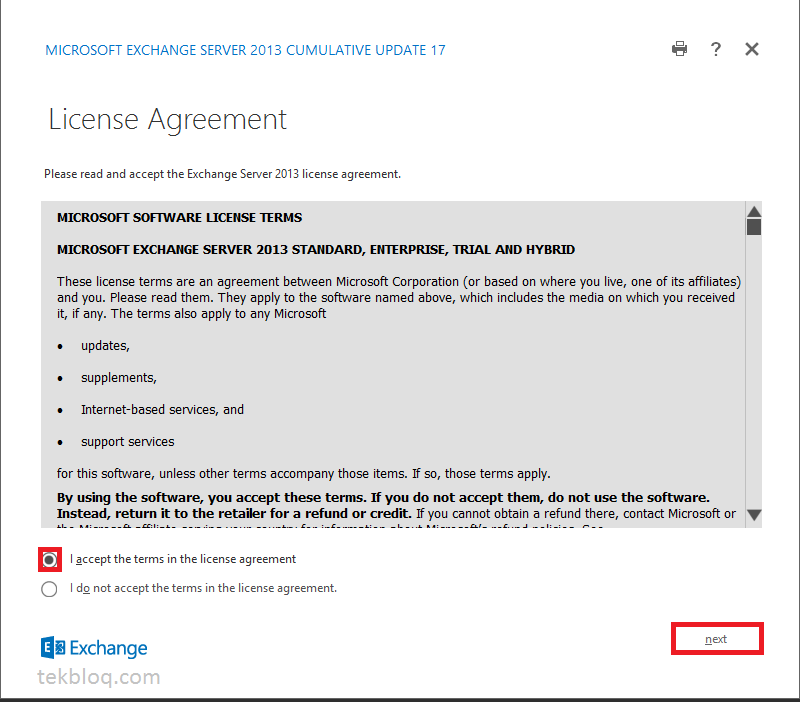 6. Click Next: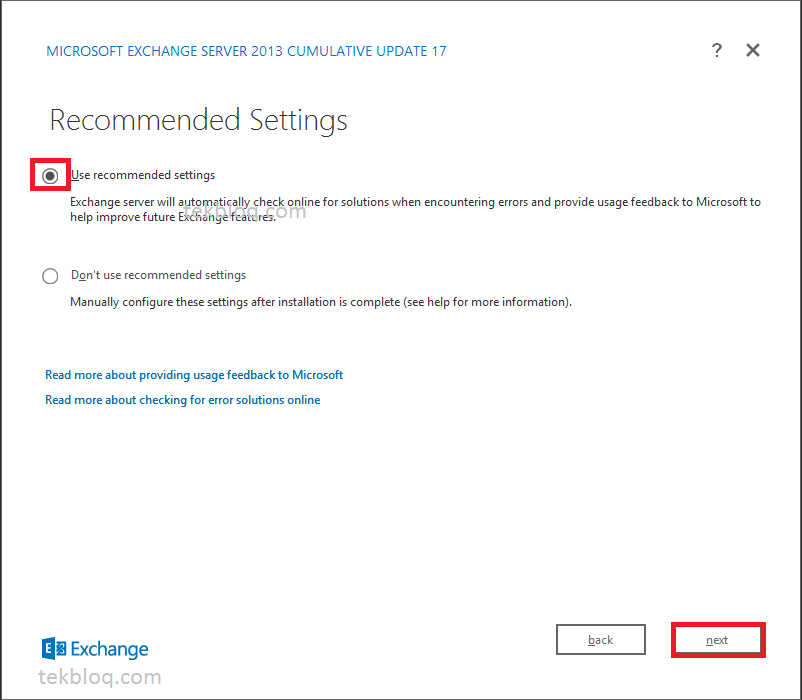 7. Select Mailbox role and click Next: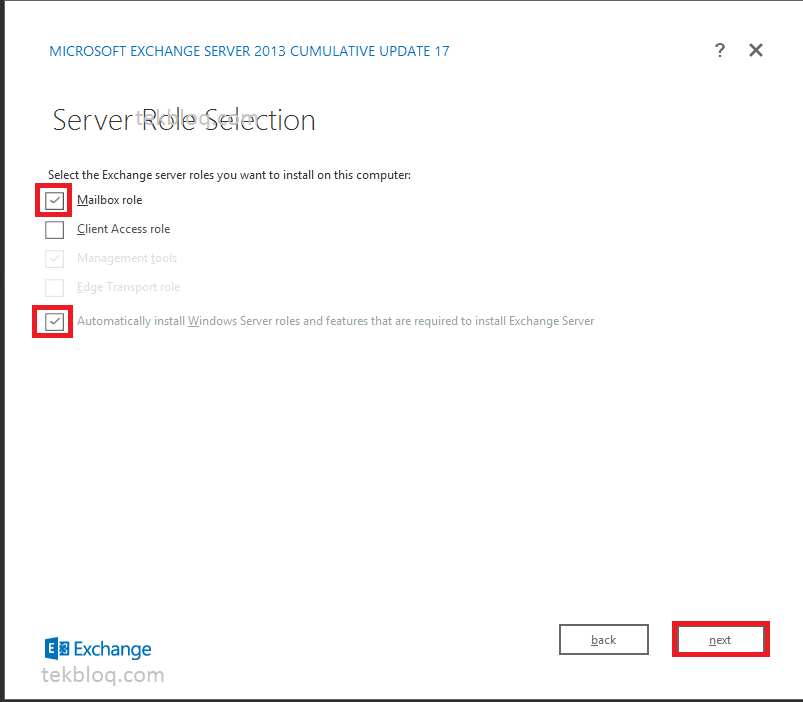 8. Click Next: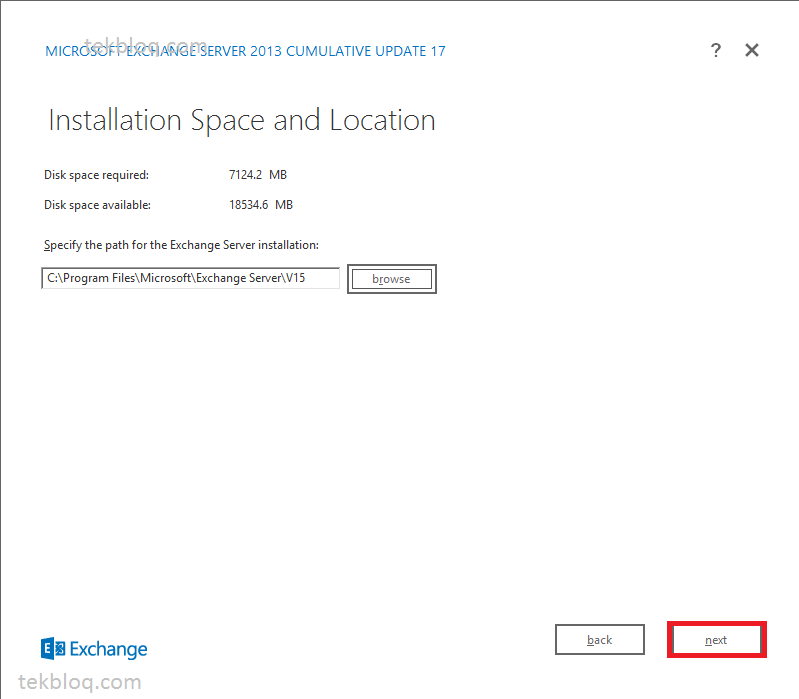 9. If you want to Apply AD split permission model then check the checkbox otherwise click Next: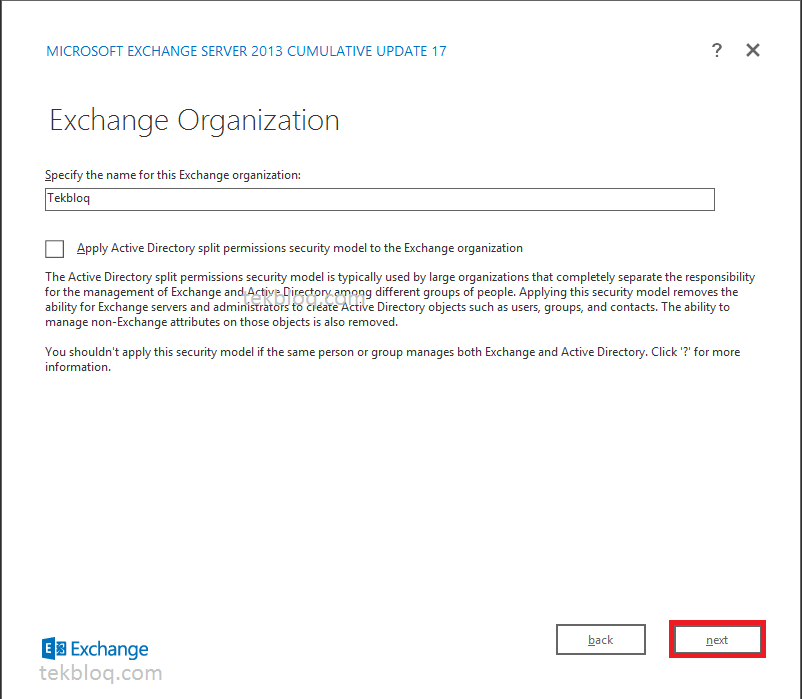 10. Set Malware Protection setting and then click Next: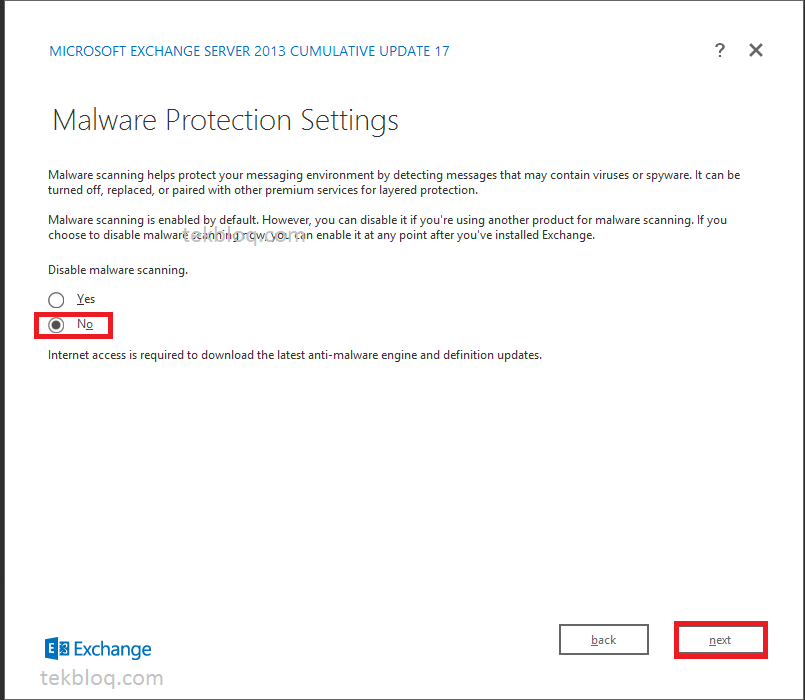 11. After completed Readiness Check, Click Install: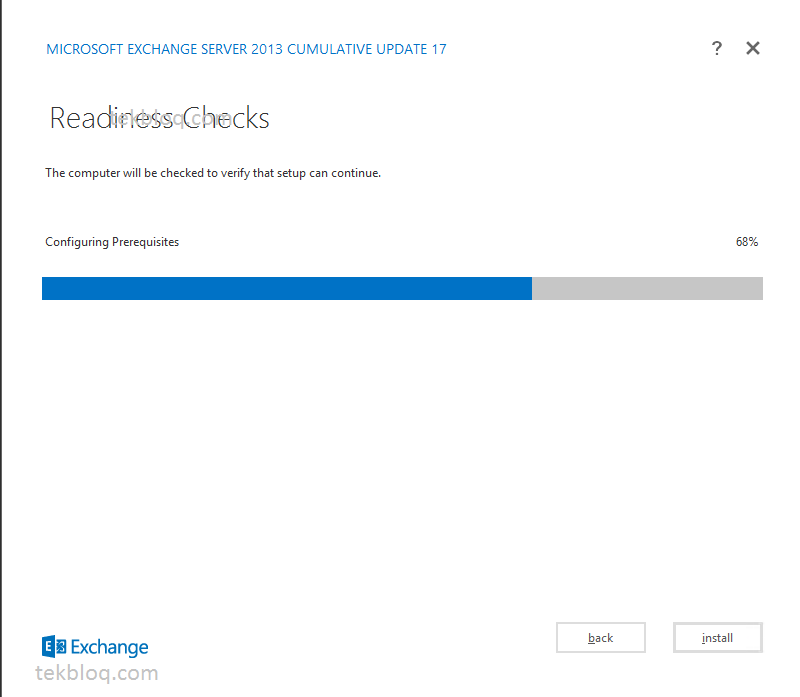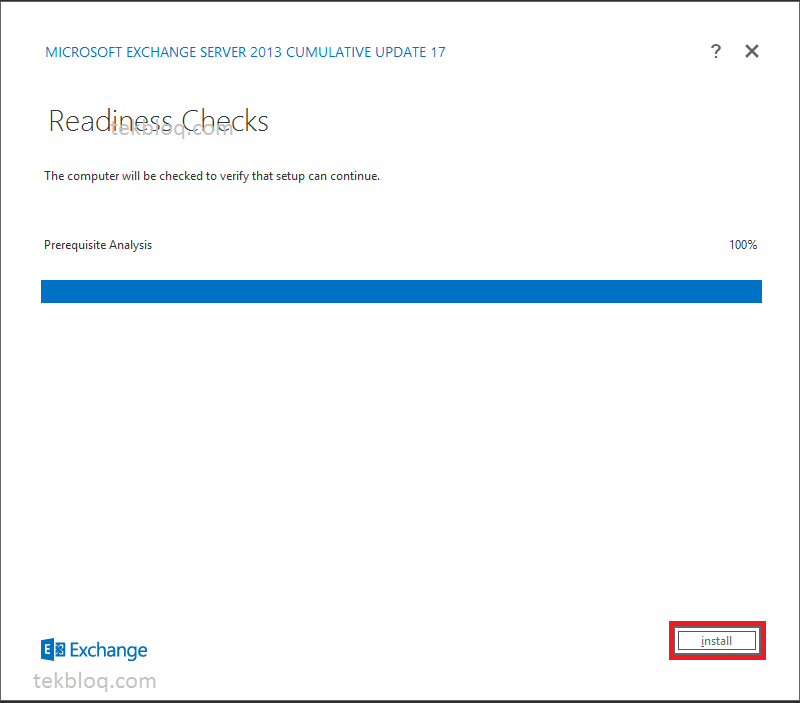 12. The installation started….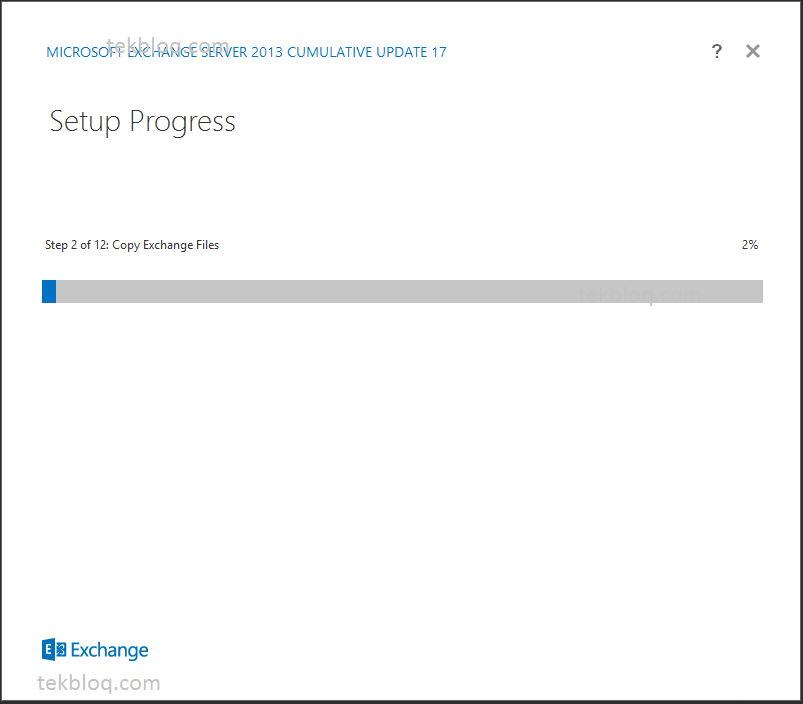 13. After Setup Completed Click Finish to complete installation.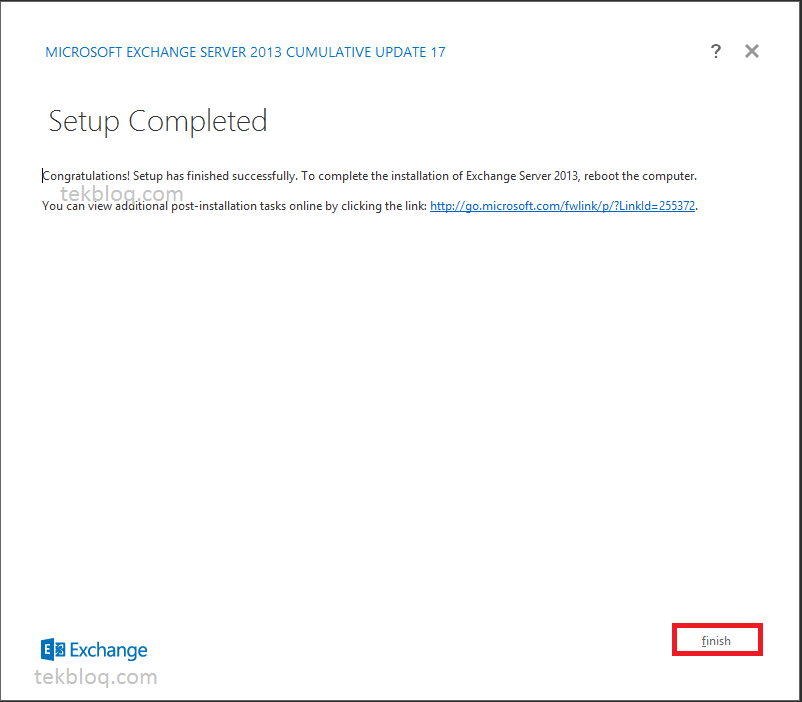 That's all.
The Next article we will look at how to install other roles on Exchange 2013 server.