Today we will look at how to install Client Access role on Exchange 2013 server.
The computer you want to use install Exchange 2013 has specific prerequisites that must be met.
Open Windows PowerShell and Run the following command to install the required Windows components.
Install-WindowsFeature AS-HTTP-Activation, Desktop-Experience, NET-Framework-45-Features, RPC-over-HTTP-proxy, RSAT-Clustering, RSAT-Clustering-CmdInterface, RSAT-Clustering-Mgmt, RSAT-Clustering-PowerShell, Web-Mgmt-Console, WAS-Process-Model, Web-Asp-Net45, Web-Basic-Auth, Web-Client-Auth, Web-Digest-Auth, Web-Dir-Browsing, Web-Dyn-Compression, Web-Http-Errors, Web-Http-Logging, Web-Http-Redirect, Web-Http-Tracing, Web-ISAPI-Ext, Web-ISAPI-Filter, Web-Lgcy-Mgmt-Console, Web-Metabase, Web-Mgmt-Console, Web-Mgmt-Service, Web-Net-Ext45, Web-Request-Monitor, Web-Server, Web-Stat-Compression, Web-Static-Content, Web-Windows-Auth, Web-WMI, Windows-Identity-Foundation, RSAT-ADDS

2. After you've installed the operating system roles and features, install the following software in the order shown:
3. Now we can install Exchange 2013 Client Access role. Open Exchange installation files and click the Setup file to start installation, click next: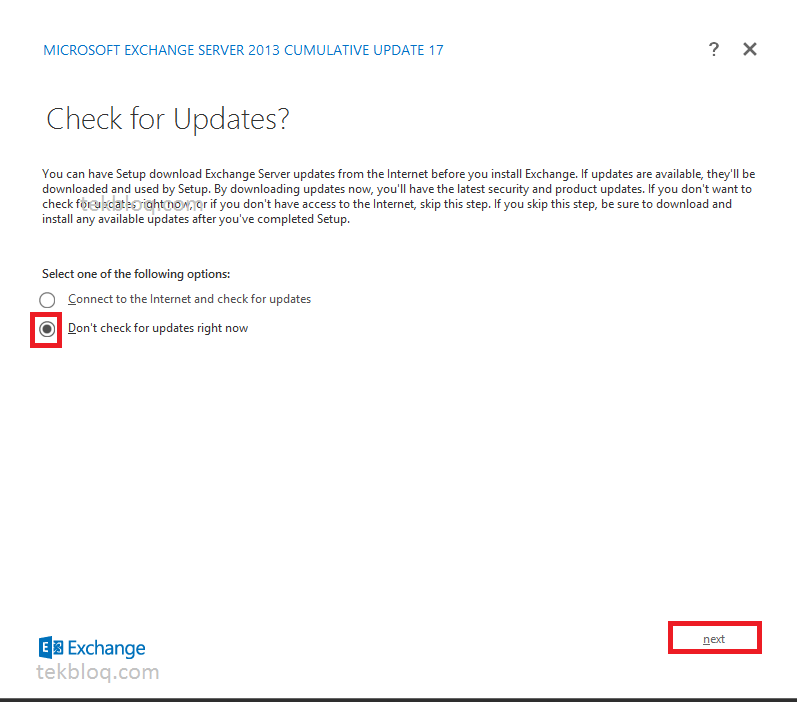 Wait for Copying files:
4. Click Next on Introduction Page: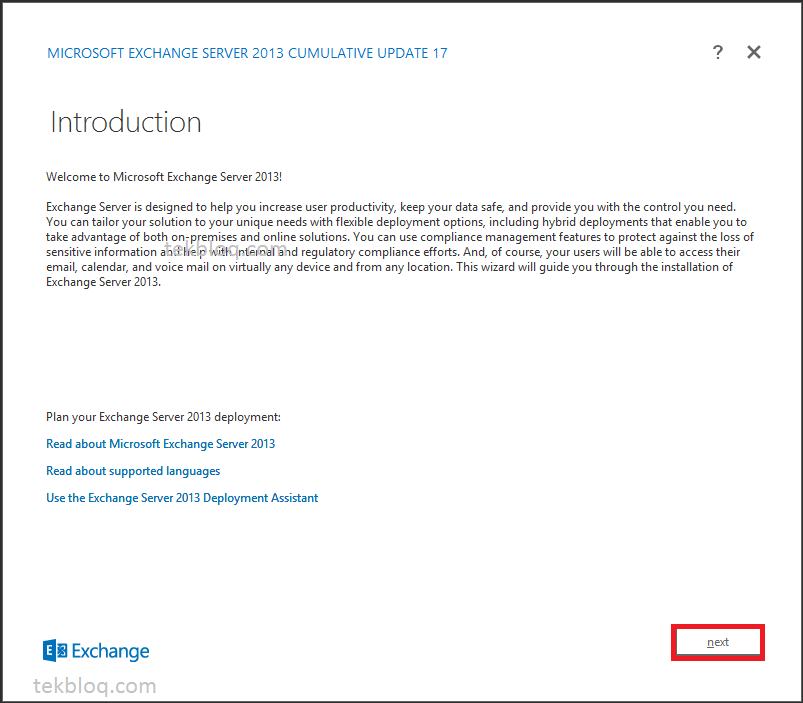 5. Accept the license agreement and click Next: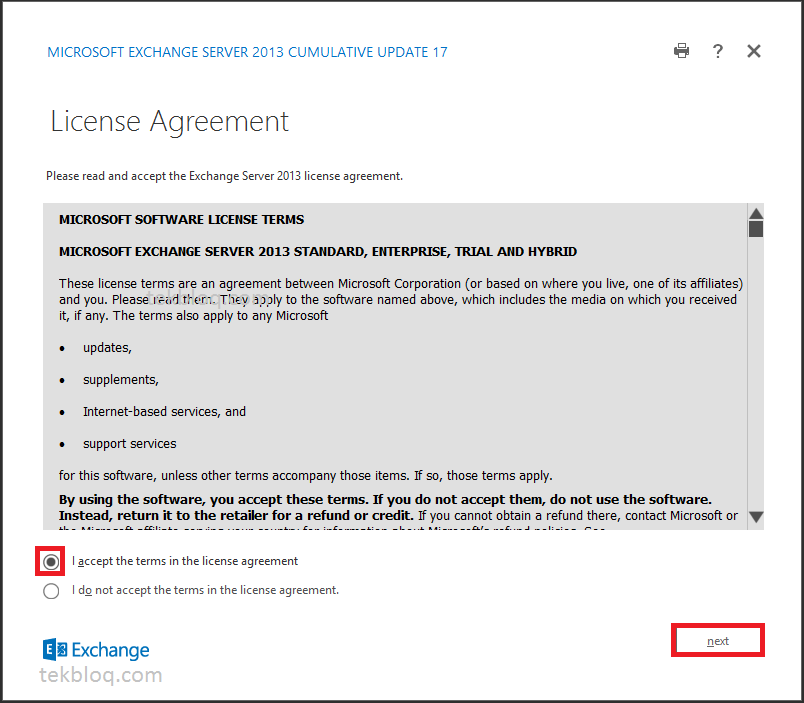 6. Click Next: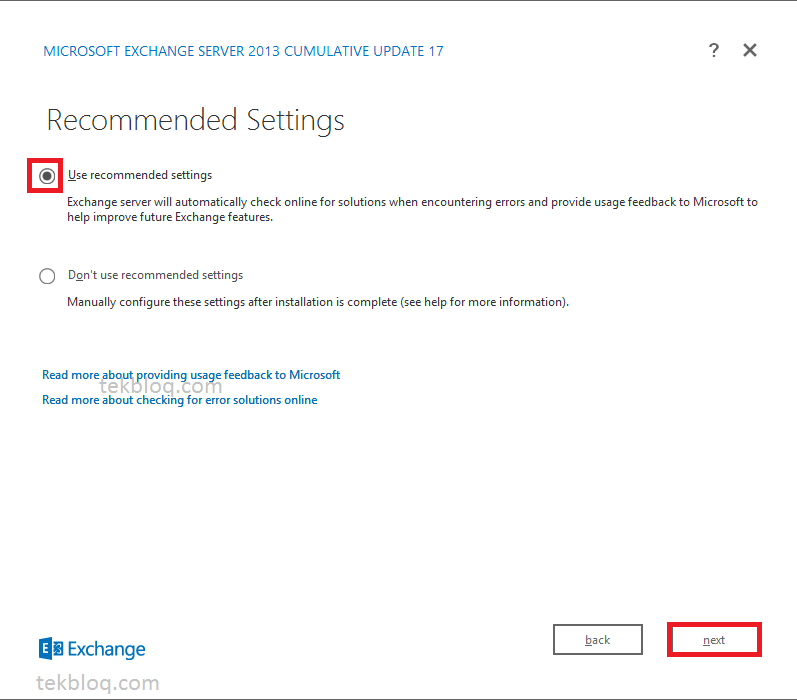 7. Select Client Access role and click Next: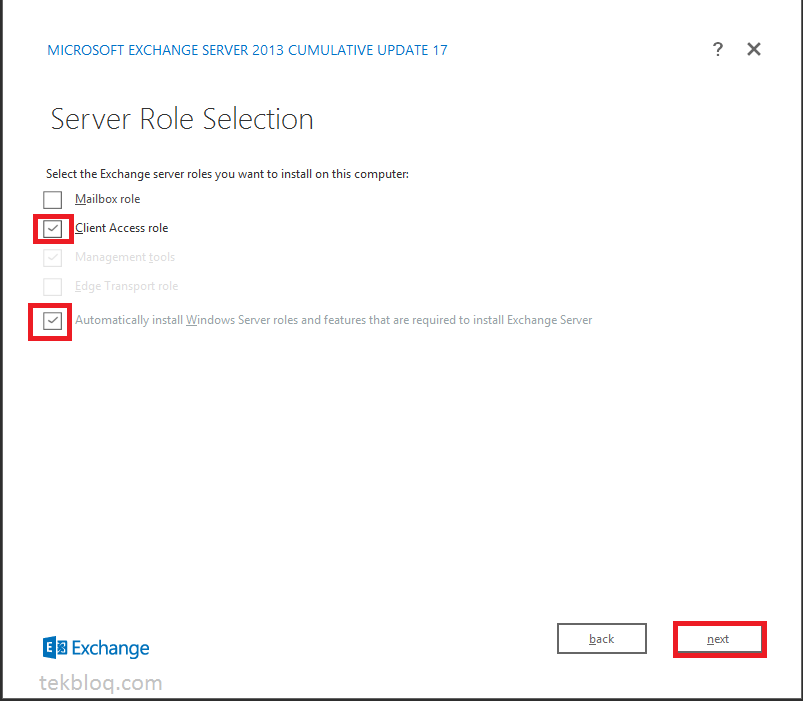 8. Click Next: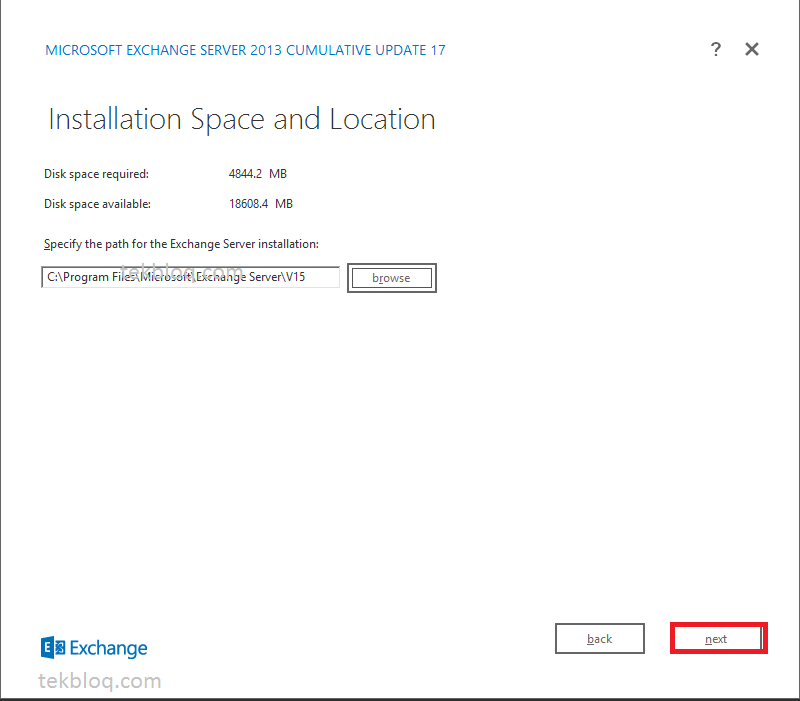 9. After completed Readiness Check, Click Install: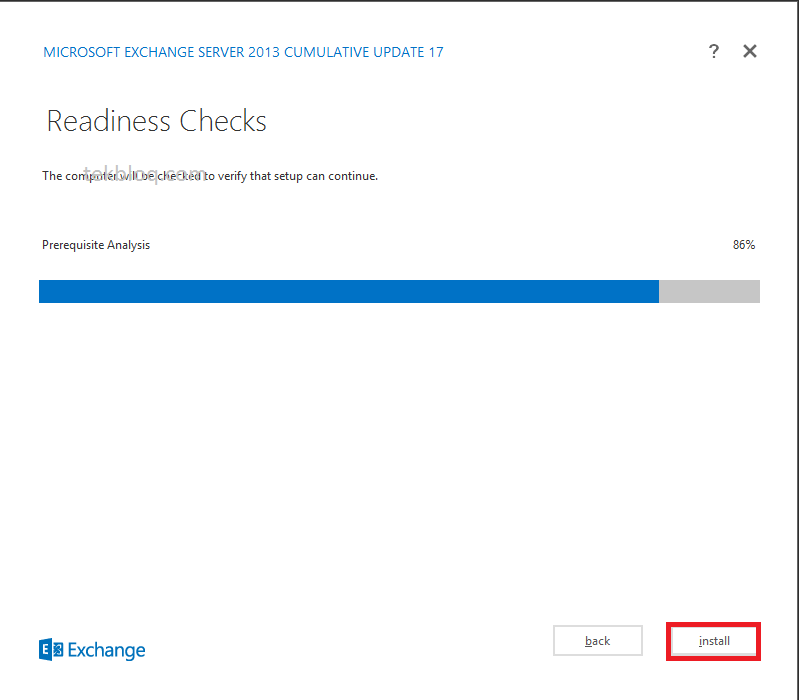 The installation started….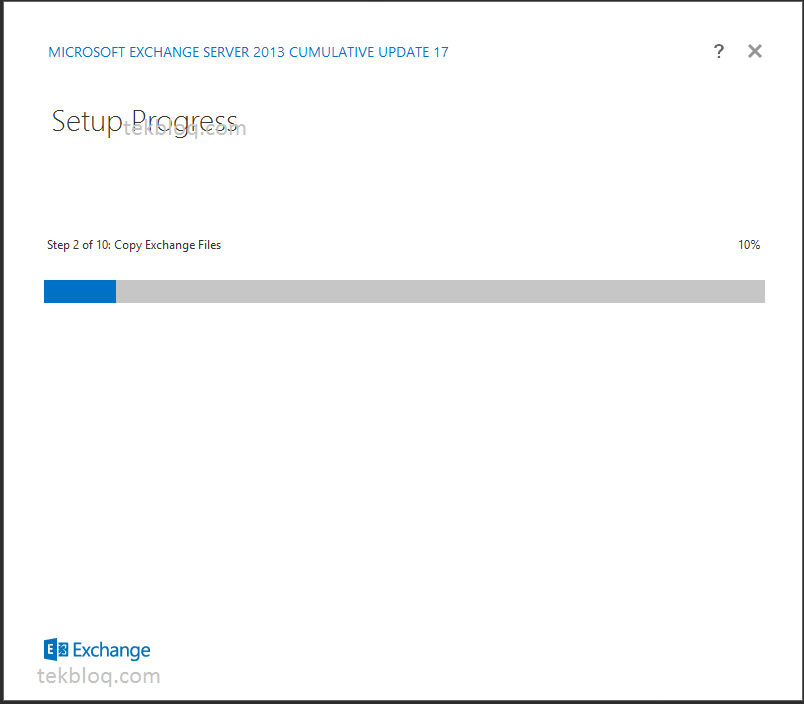 10. After Setup Completed Click Finish to complete installation.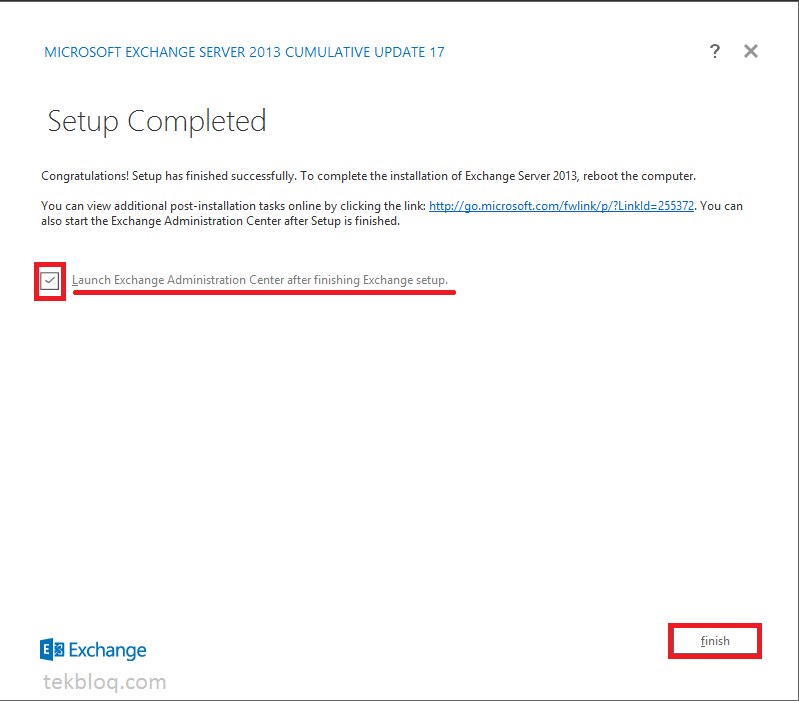 11. You can log in to EAC with your administrator information:
You can see here our new CAS server installed: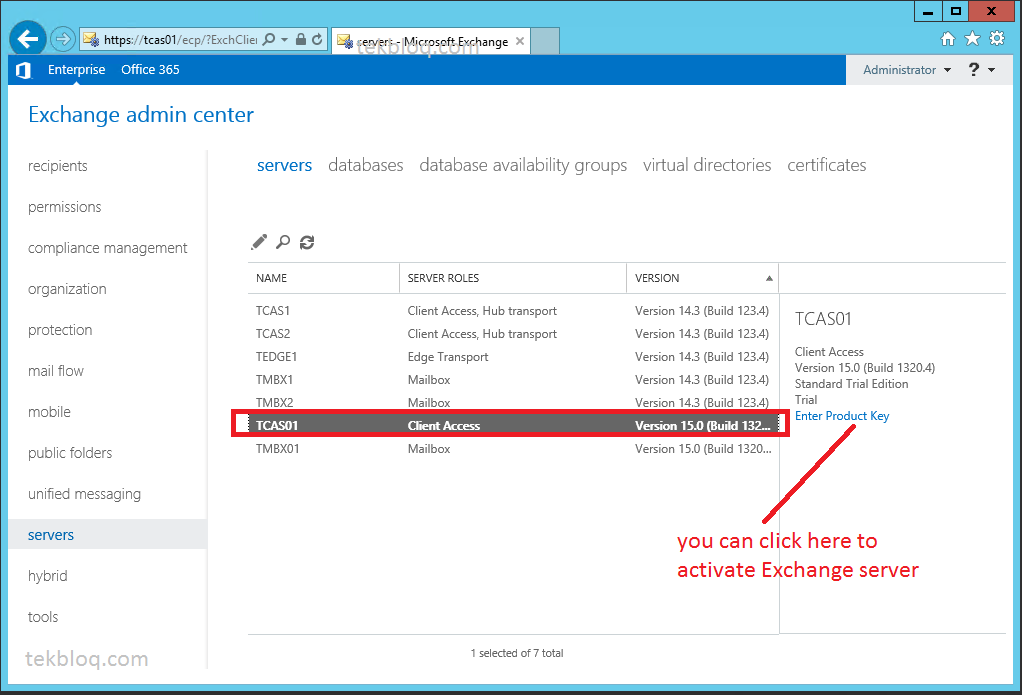 The next article we will look at how to install edge role on exchange server 2013.