Today we will start Installation And Configuration of MS Exchange Server 2010. We will start Installing Client Access, Hub Transport role on Microsoft Exchange Server 2010.
In Microsoft Exchange Server 2010, the Client Access server role supports the Outlook Web App and Microsoft Exchange ActiveSync client applications, and the Post Office Protocol version 3 (POP3) and Internet Message Access Protocol version 4rev1 (IMAP4) protocols. The Client Access server role also provides access to free/busy data by using the Availability service and enables certain clients to download automatic configuration settings from the Autodiscover service. You must install the Client Access server role in every Exchange organization and every Active Directory site that has the Mailbox server role installed.
Deployed inside your Active Directory forest, the Hub Transport server role handles all mail flow inside the organization, applies transport rules, applies journaling policies, and delivers messages to a recipient's mailbox. Messages that are sent to the Internet are relayed by the Hub Transport server to the Edge Transport server role that's deployed in the perimeter network. Messages that are received from the Internet are processed by the Edge Transport server before they're relayed to the Hub Transport server. If you don't have an Edge Transport server, you can configure the Hub Transport server to relay Internet messages directly or utilize a third-party smart host. You can also install and configure the Edge Transport server agents on the Hub Transport server to provide anti-spam and antivirus protection inside the organization, although this isn't recommended.
Lets start install Client Access and Hub Transport role on Microsoft Exchange Server 2010.
First we need install prerequisites for these role. So download Microsoft Office 2010 Filter Packs from Microsoft website and install the server.
After that Open powershell and Use the Add-WindowsFeature cmdlet to install the necessary components. First enter the following command "Import-Module ServerManager" and then enter all components to install:
Add-WindowsFeature NET-Framework,RSAT-ADDS,Web-Server,Web-Basic-Auth,Web-Windows-Auth,Web-Metabase,Web-Net-Ext,Web-Lgcy-Mgmt-Console,WAS-Process-Model,RSAT-Web-Server,Web-ISAPI-Ext,Web-Digest-Auth,Web-Dyn-Compression,NET-HTTP-Activation,Web-Asp-Net,Web-Client-Auth,Web-Dir-Browsing,Web-Http-Errors,Web-Http-Logging,Web-Http-Redirect,Web-Http-Tracing,Web-ISAPI-Filter,Web-Request-Monitor,Web-Static-Content,Web-WMI,RPC-Over-HTTP-Proxy

2. After that restart the server and start installation for Exchange 2010 :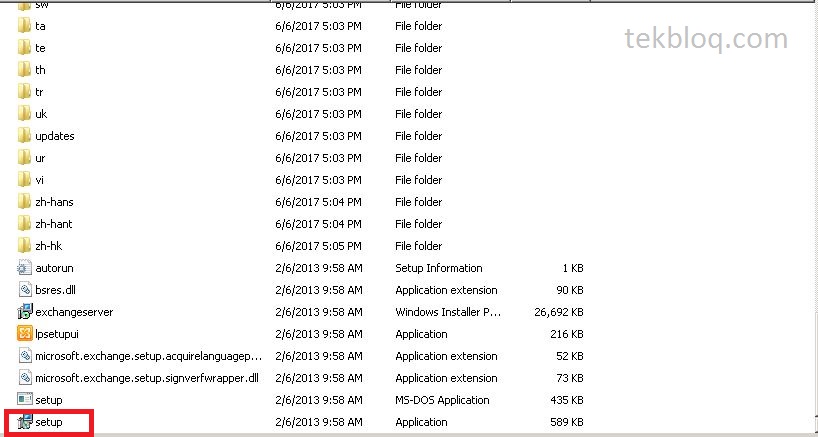 3. Click on Install Microsoft Exchange :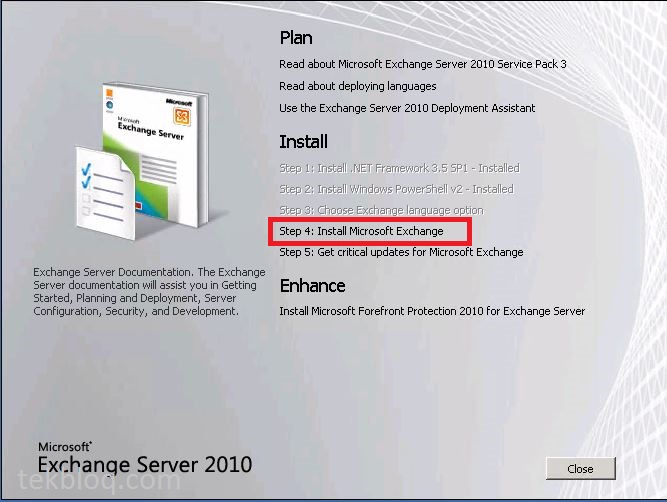 4. See introduction about Exchange and click Next: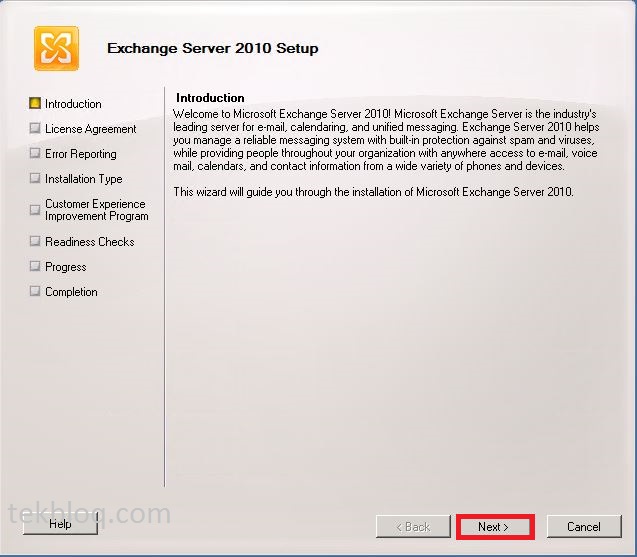 5. After Accepting the agreement click Next: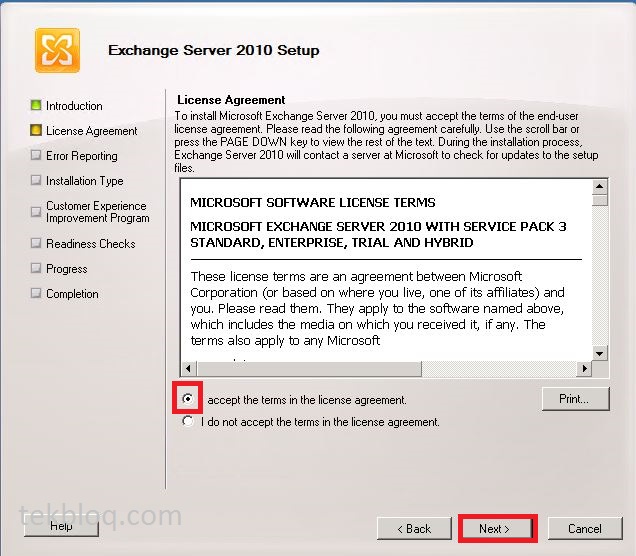 6. Select error Reporting setting and click Next: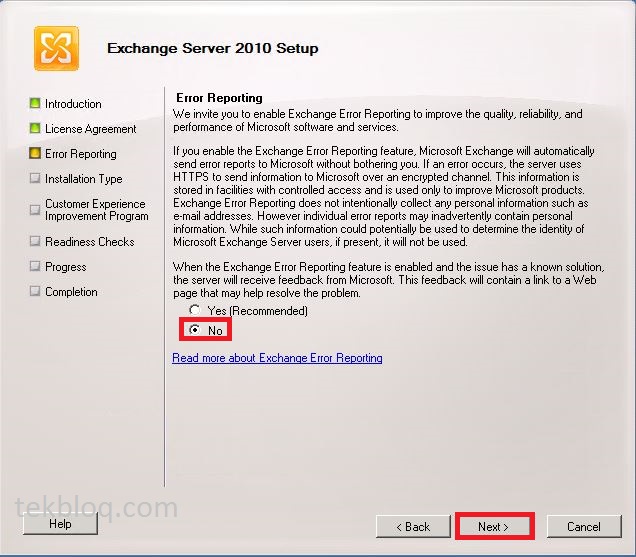 7. If you want install all roles select Typical installation otherwise select Custom installation, in this case i will select Custom installation. Also select Automatically install Windows Server roles and features required for Exchange, Click Next: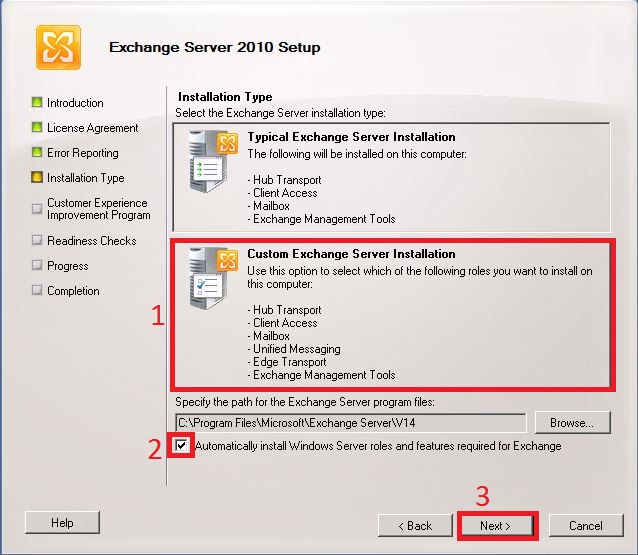 8. Select Client Access and Hub Transport roles and click Next: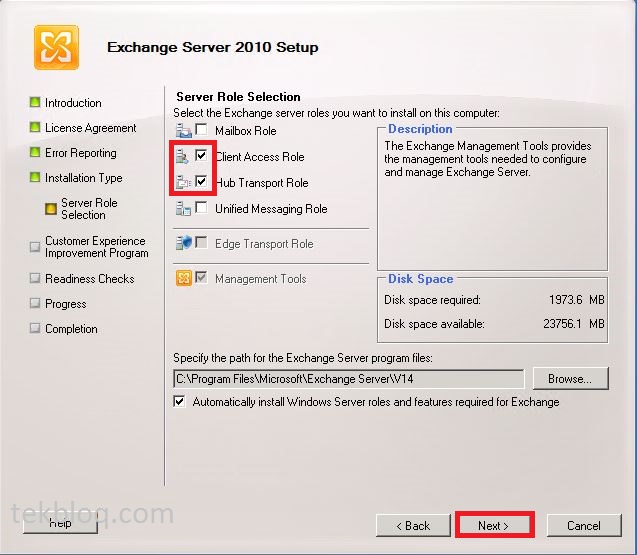 9. Type name for your Exchange Organization and click Next:
10. Enter domain name which you will use external Client Access servers, you can change that after installation, Click Next: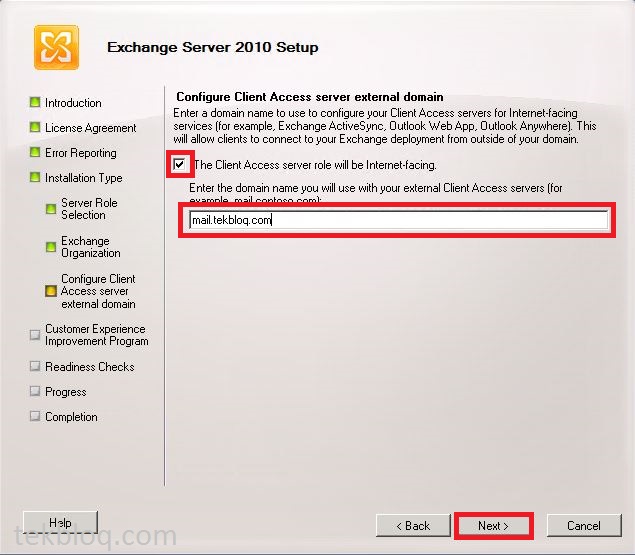 11. Click Next: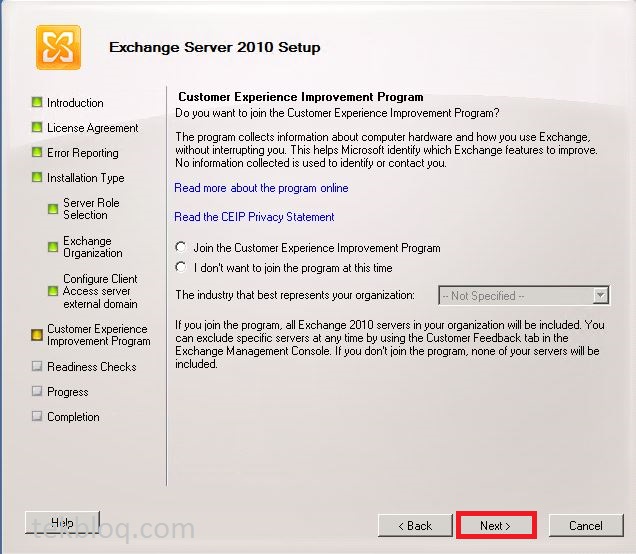 12.  Wait for the Readiness Check to complete, if everything OK then click install: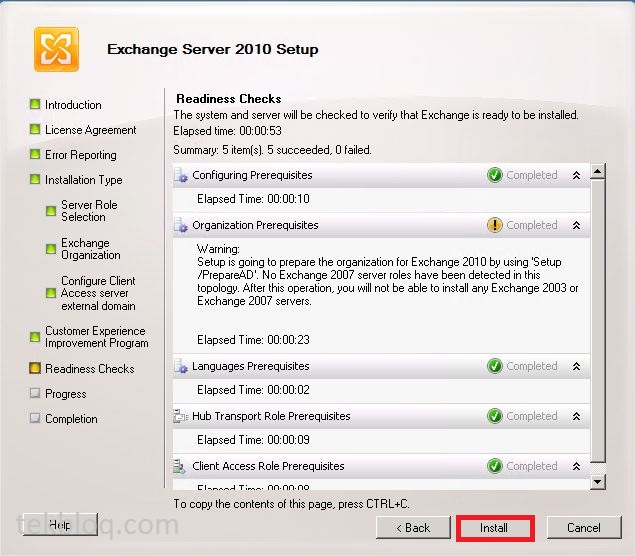 13. Wait for the installation complete, then click Finish and  reboot the server to complete process: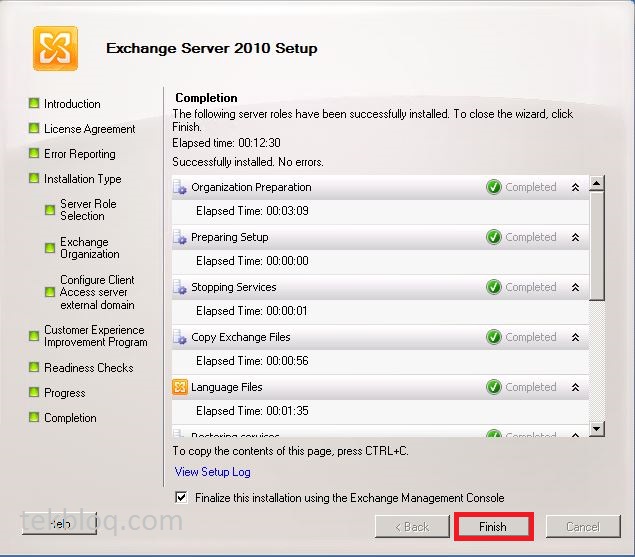 So that is all we installed Client Access and Hub Transport role on Microsoft Exchange Server 2010. The Next article we will look at installation of Mailbox role.