A database availability group (DAG) is the base component of the Mailbox server high availability and site resilience framework built into Microsoft Exchange Server. A DAG is a group of up to 16 Mailbox servers that hosts a set of databases and provides automatic database-level recovery from failures that affect individual servers or databases.
Any server in a DAG can host a copy of a mailbox database from any other server in the DAG. When a server is added to a DAG, it works with the other servers in the DAG to provide automatic recovery from failures that affect mailbox databases, such as a disk, server, or network failure.
Today we look at how to configure DAG and databases on Exchange server 2010.
1.First we need to set up 2 networks. First for MAPI (in this case Local Area Connection) connections and the other is dedicated for replication between DAG members. After you configured both networks, you need to go the the Network advanced settings and make sure the MAPI NIC(in this case Local Area Connection) is at the top of the list.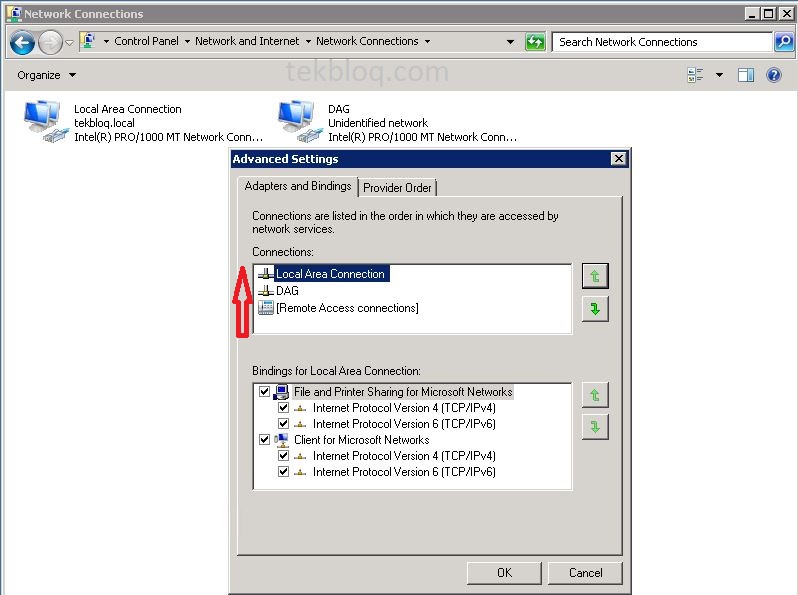 2. As you see Mailbox database named by default. I will rename all that: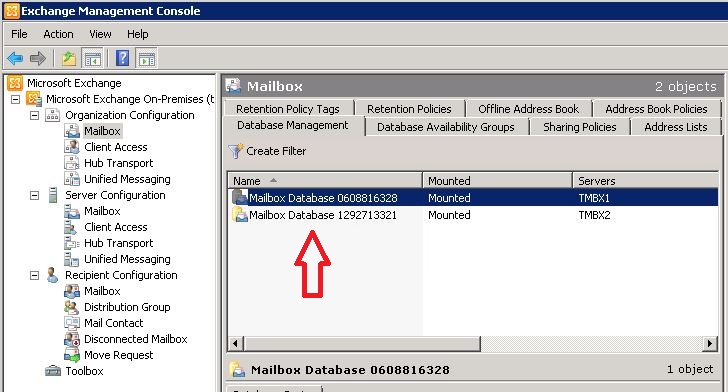 Just right click on that and click Properties and rename that to New_limited.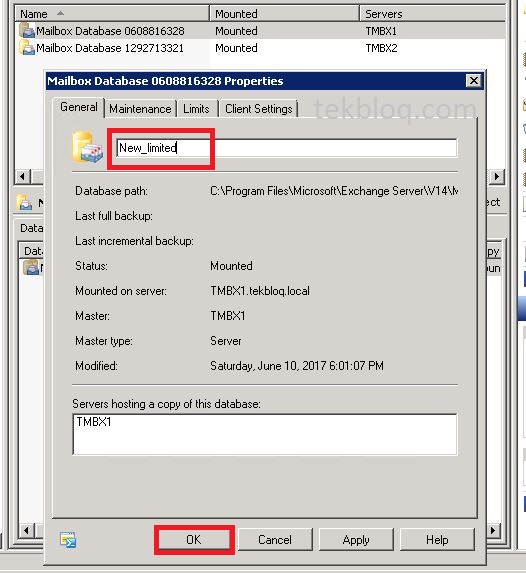 Same way rename other database: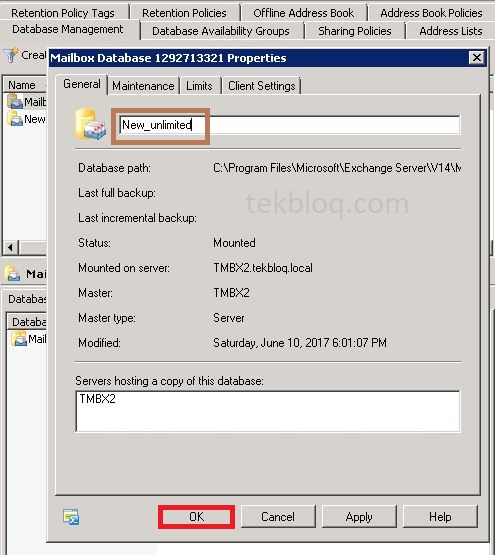 That is all.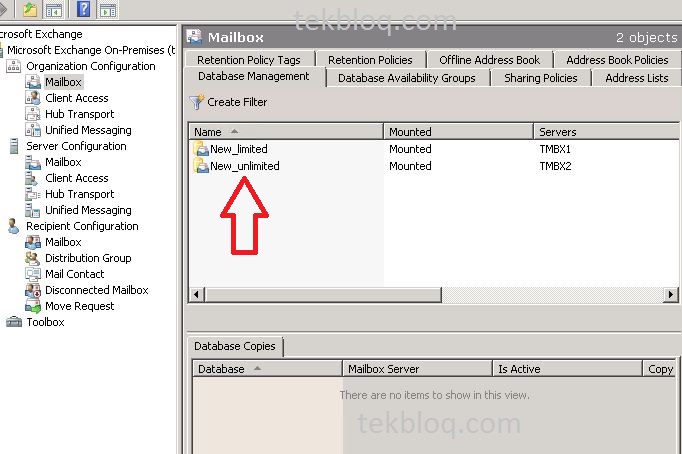 3. If you use Witness server for DAG you need to assign below permission to  Server hosting the Share Witness directory: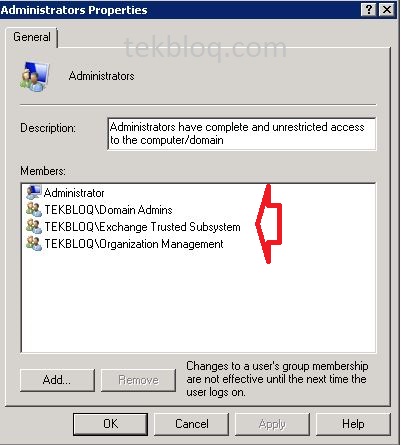 4. To create DAG click on New Database Availability Group… :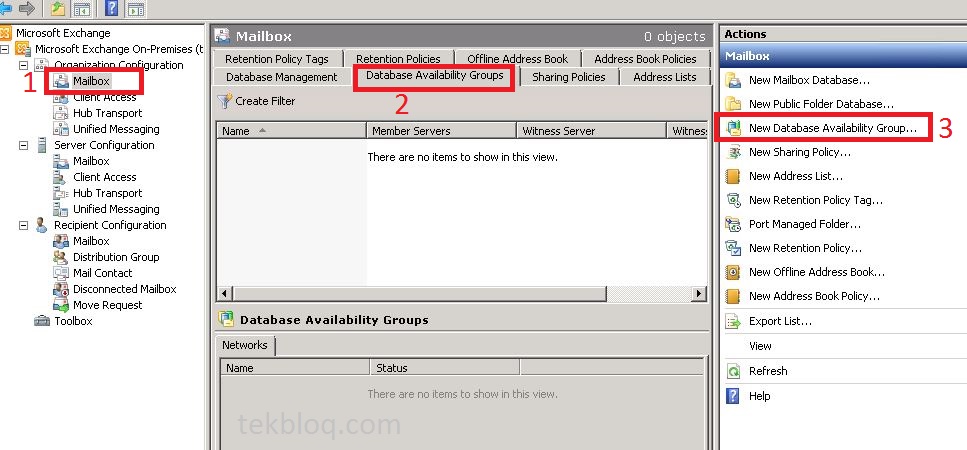 5. Type name for DAG, if you are using Witness server type server name and Witness directory (if you are using another server for witness do not forget assign correct permission like as step 3), Click New: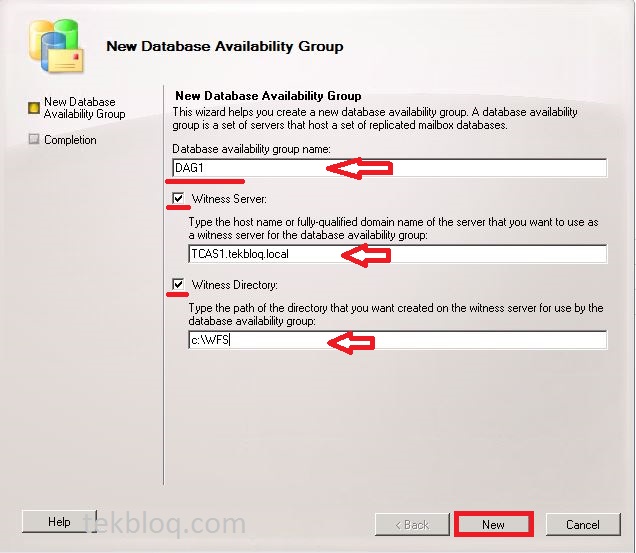 6. Click Finish: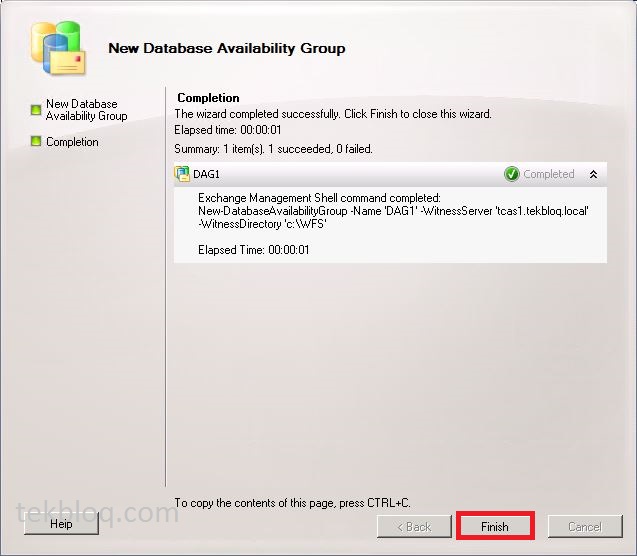 7. Now we need to add Mailbox server to membership for DAG, Right-click on DAG and click on Manage Database Availability Group Membership… :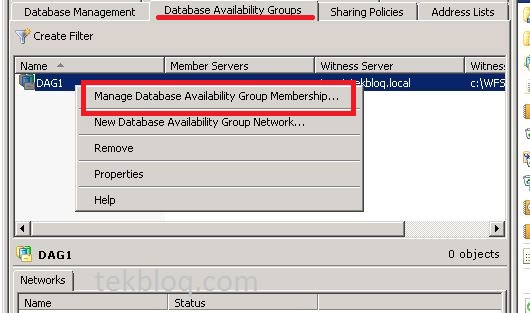 8. Select server which you want to add DAG membership and click OK and then click Manage: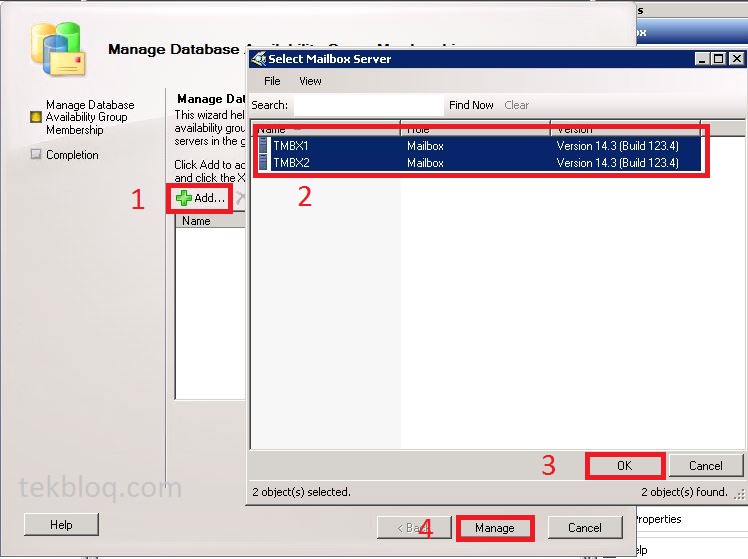 9. Click Finish to complete process: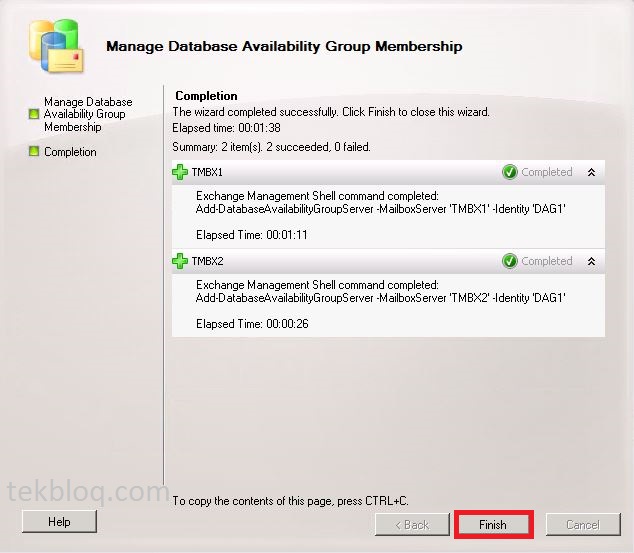 As you see DAG created successfully and member server showing as well.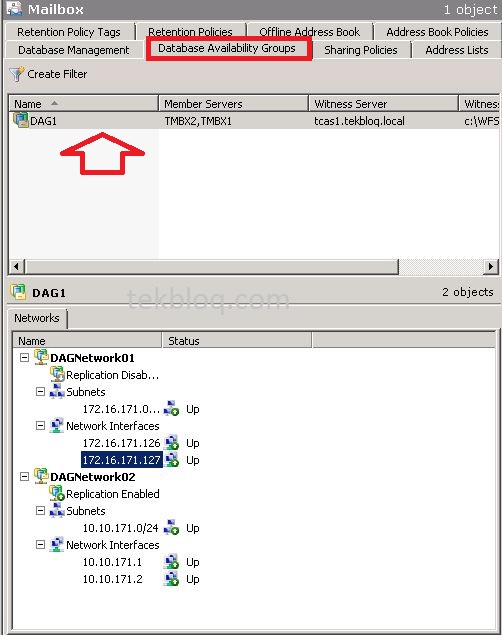 Witness directory on the Witness server look like as below: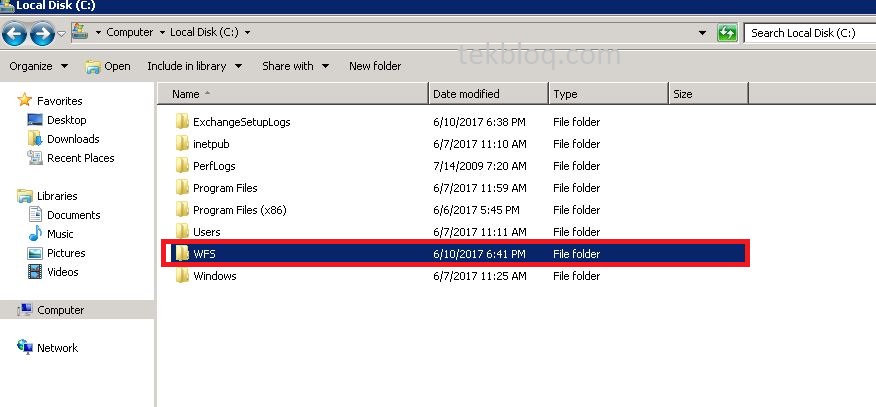 Failover cluster for DAG look like as below: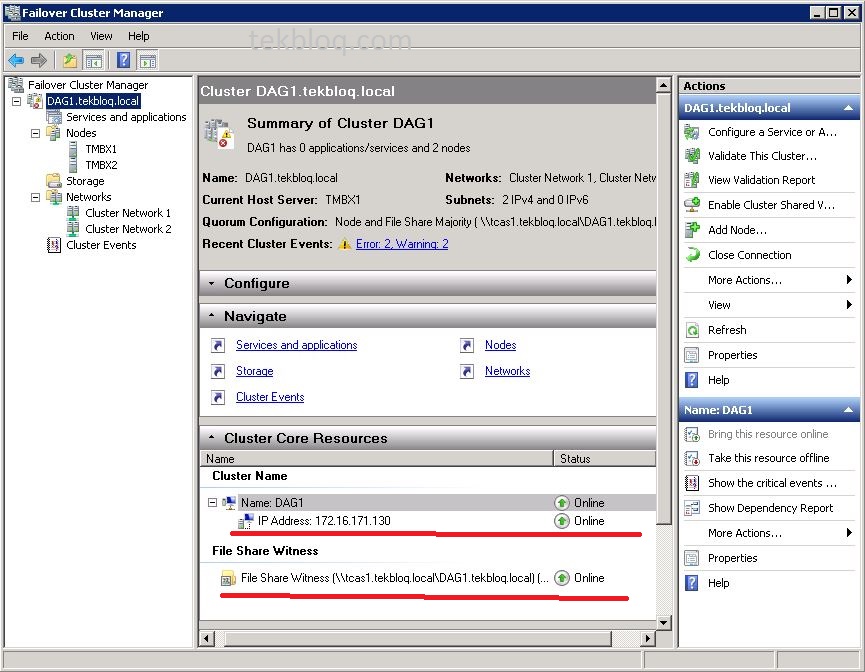 10. If you use DHCP server your DAG will be get IP address automatically otherwise you need to assign IP address manually.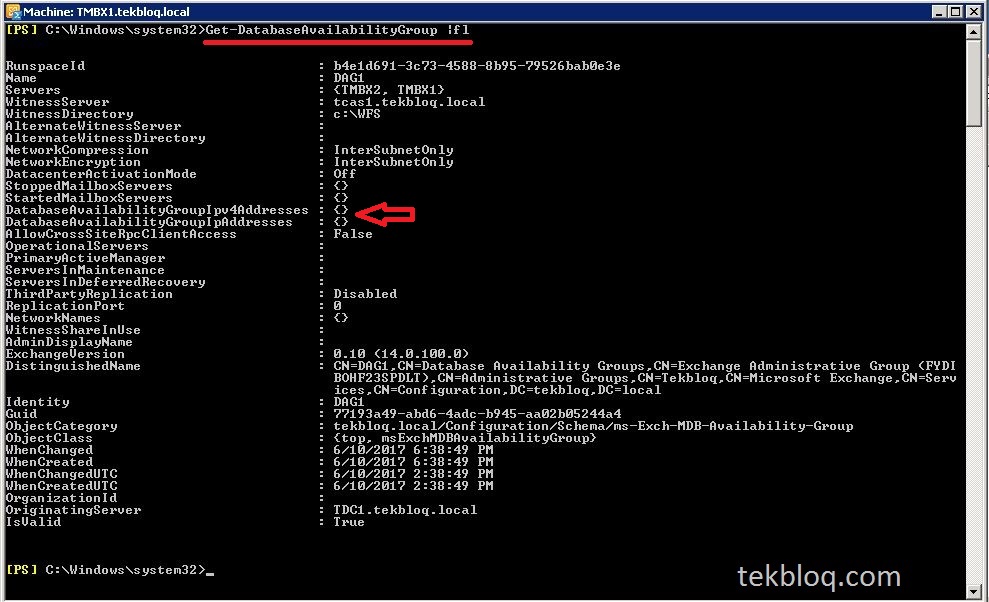 Set up IP address manually type this command on Powershell:

And check IP address assigned or not:
11. Any server in a DAG should host a copy of a mailbox database from any other server in the DAG. So we need to add one mailbox database to others. To do that right-click on database and click on Add Mailbox Database Copy… :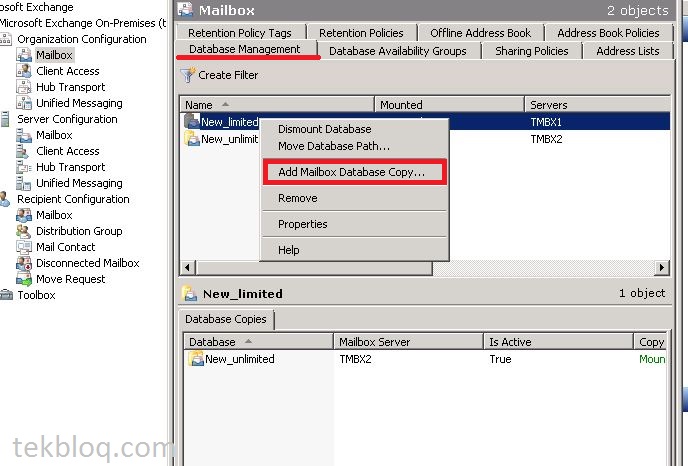 12. Select server which you want to add database copy and click Add: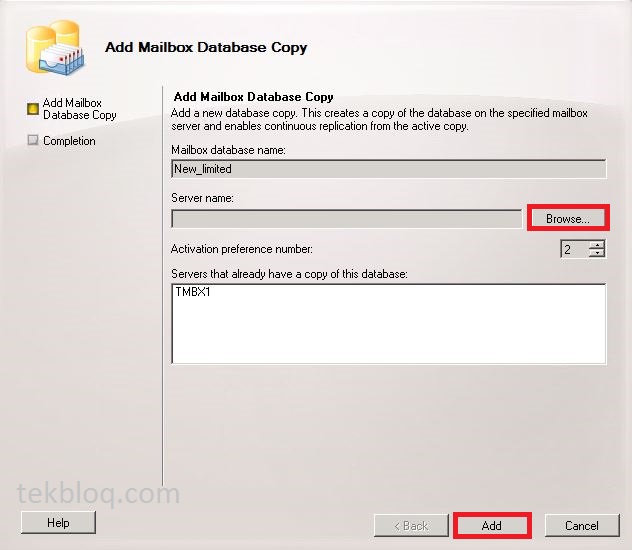 13. Click Finish to Complete: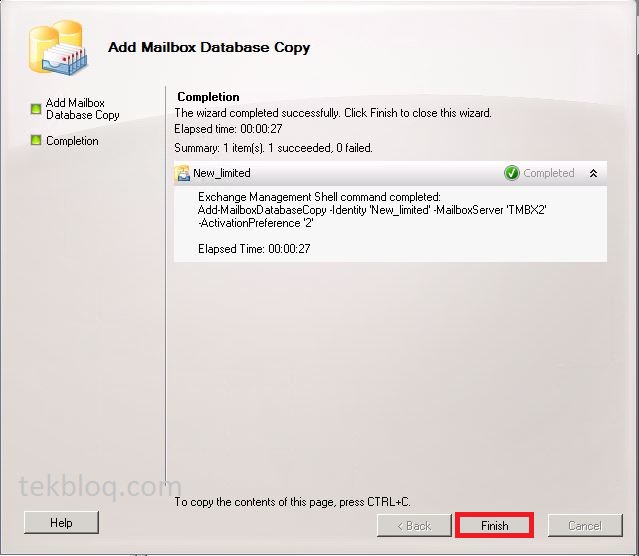 Same way you can do for another database. As you see one database added to both DAG member servers: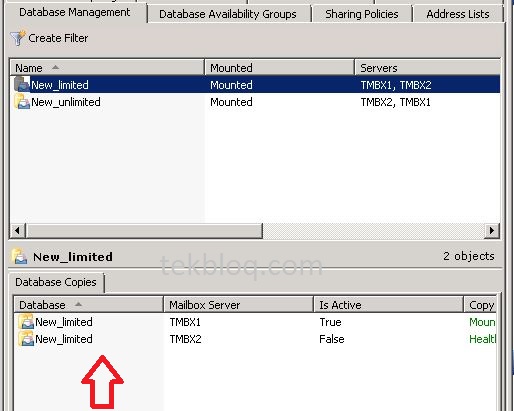 To check database health status you can use commands below: