A conditional forwarder is a Domain Name System (DNS) server on a network that you use to forward DNS queries according to the DNS domain name in the query. For example, you can configure a DNS server to forward all the queries it receives for names ending with widgets.contoso.com to the IP address of a specific DNS server or to the IP addresses of multiple DNS servers.
To assign a conditional forwarder for a domain name:
To open DNS Manager, click Start, point to Administrative Tools, and then click DNS: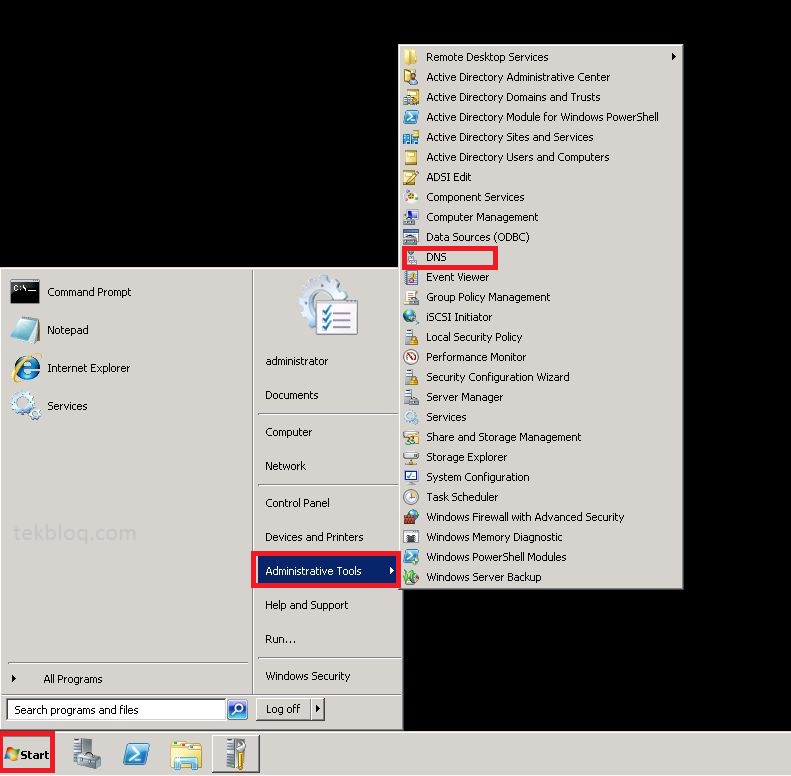 Right-click on  Conditional Forwarders,(or Action menu) and click New conditional forwarder: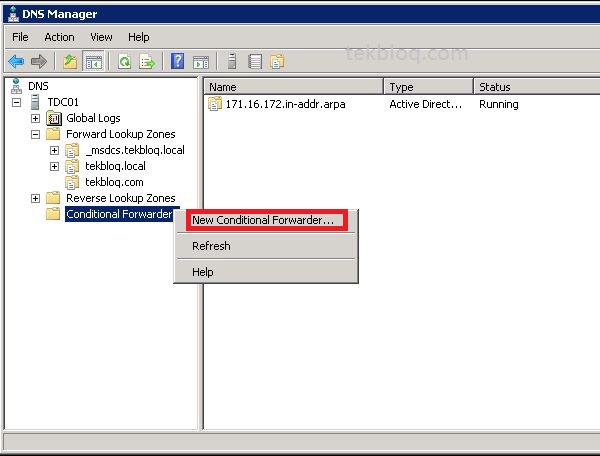 In DNS domain, type the fully qualified domain name (FQDN) of the domain for which you want to forward queries.
Click the IP addresses of the master servers list, type the IP address of the server to which you want to forward queries for the specified DNS domain, and then press enter.
If you want, select the Store this conditional forwarder in Active Directory, and replicate it as follows checkbox, then select a replication scheme from the dropdown list.
The result should look similar to the following: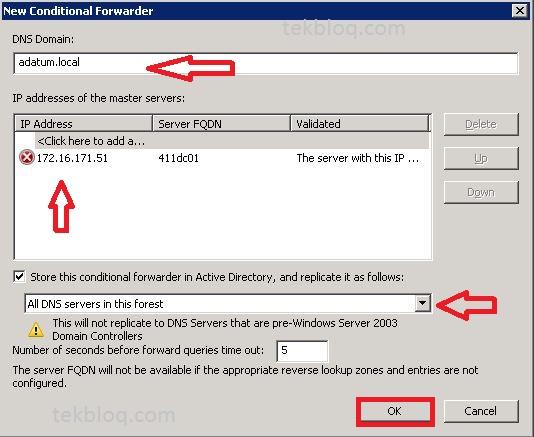 That's all Conditional Forwarders created successfully: