Sometimes after installing Windows 7 Service Pack 1 you might experience your system is unstable and  certain programs or  hardware isn't working as you want to.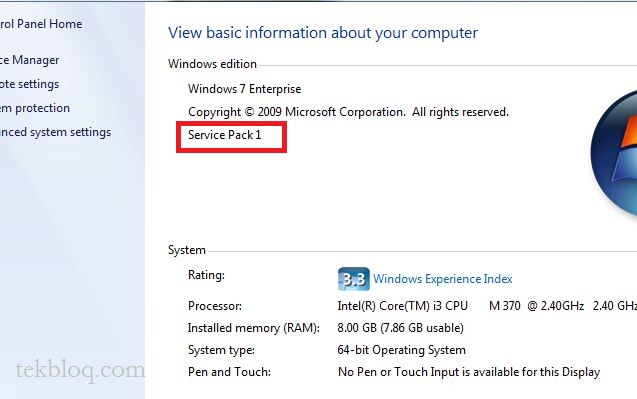 Those users need to uninstall the Windows 7 Service Pack 1.
To  uninstall the Windows 7 Service Pack 1 follow steps below:
Click on Start and Open the Control Panel  and click on Programs and Features: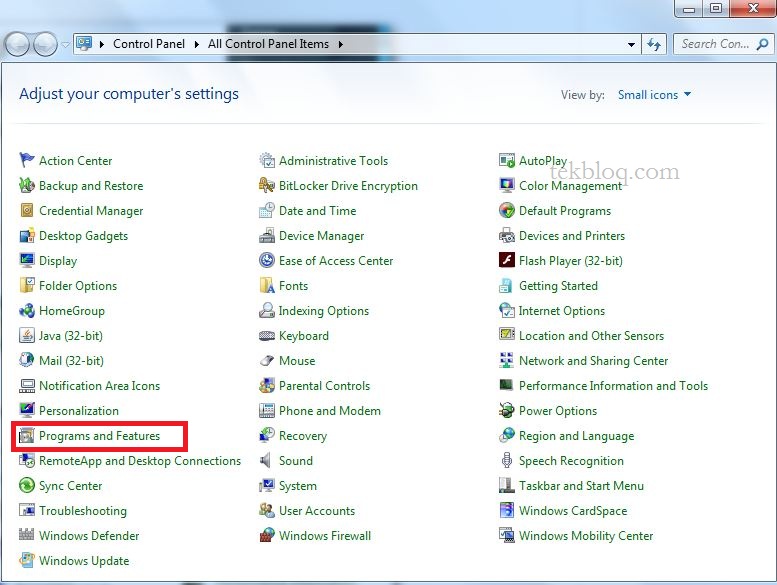 2. Then click on View installed updates:
3.Select  Service Pack update (Service Pack for Microsoft Windows (KB976932)) from the list and then click on Uninstall :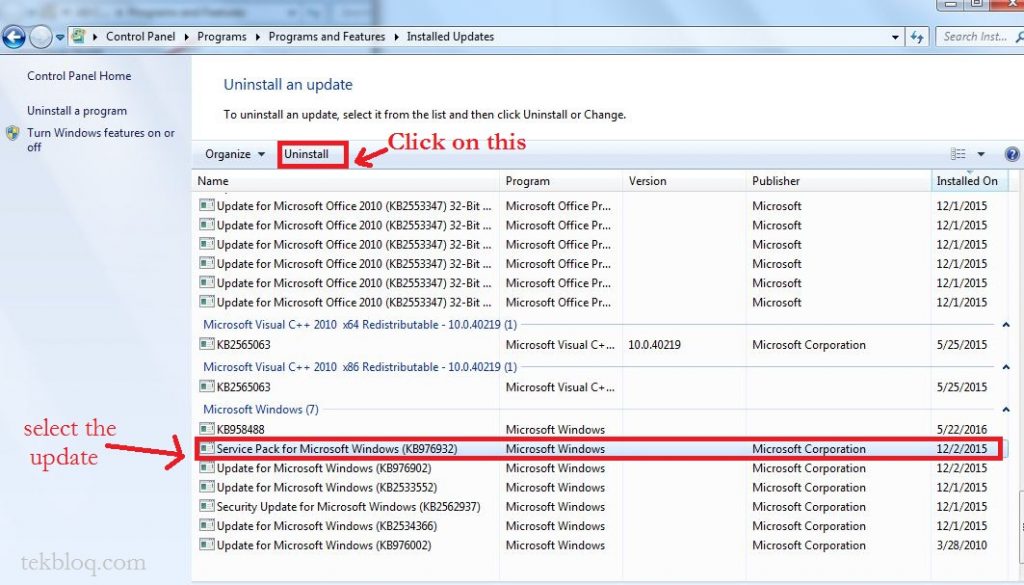 4. Click Yes to accept uninstall process:

And wait while Service Pack 1 is uninstalled: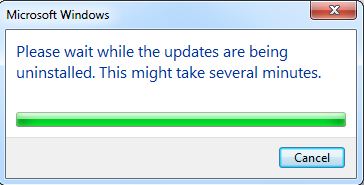 5. Restart your system: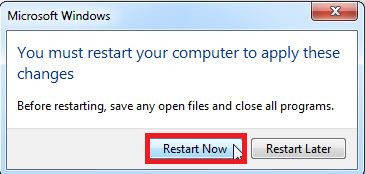 After computer restarted , right-click on Computer and you'll see Service Pack 1 has been successfully uninstalled.