When you create a new firewall rule, it is automatically enabled. You can disable a firewall rule if you need to allow specific access to a computer or application.
To add a new firewall rule follow steps below:
1.In the console, open a Firewall policy , On the Firewall Policy page, click Rules and On the Rules tab, under the Rules list, click Add Rule.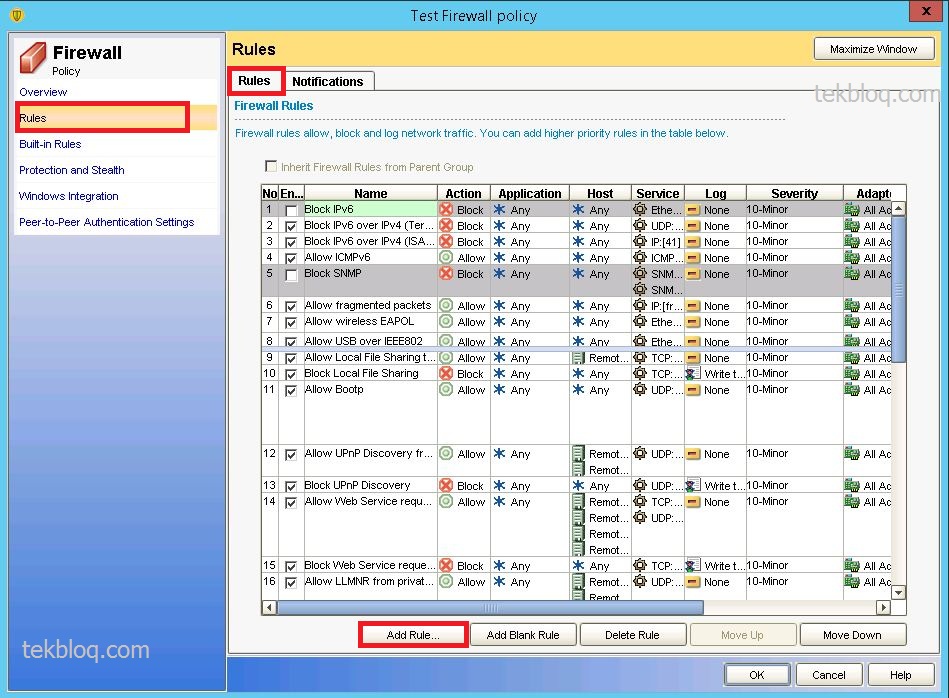 2.In the Add Firewall Rule Wizard type the rule name and click Next: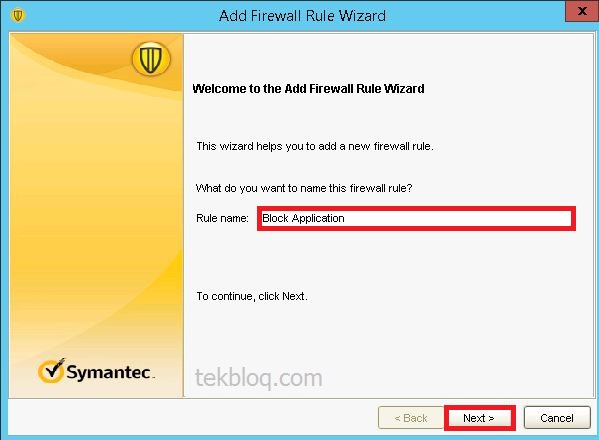 3. On  Select the Action for the Rule Type panel, select one of the types of rules and click next: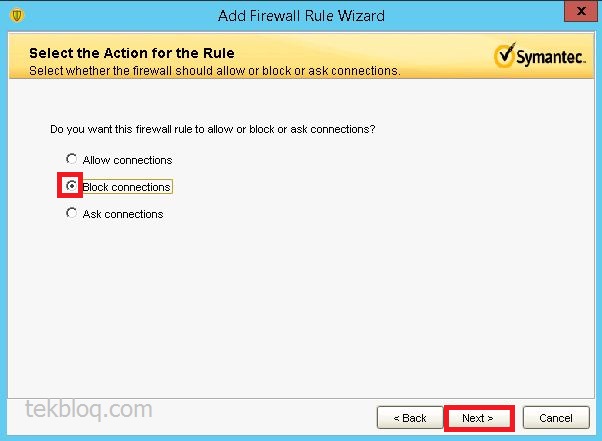 4. On Select the Rule Application panel you can apply rule to All applications or some of them, I will select Only the application listed below and click Add for  adding application :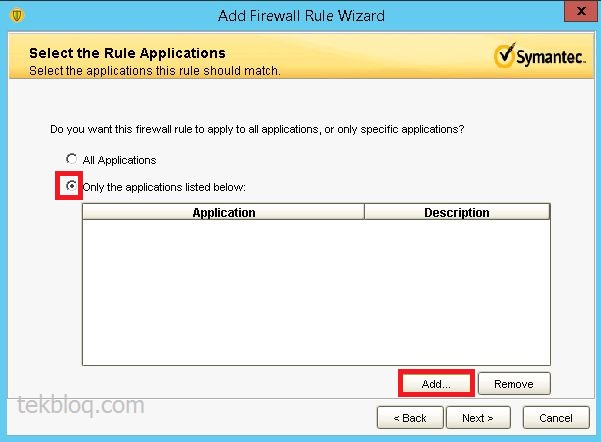 5. I will block Internet explorer  so type the iexplore.exe and click ok: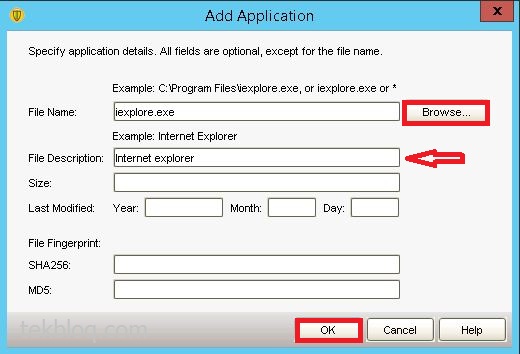 then click next: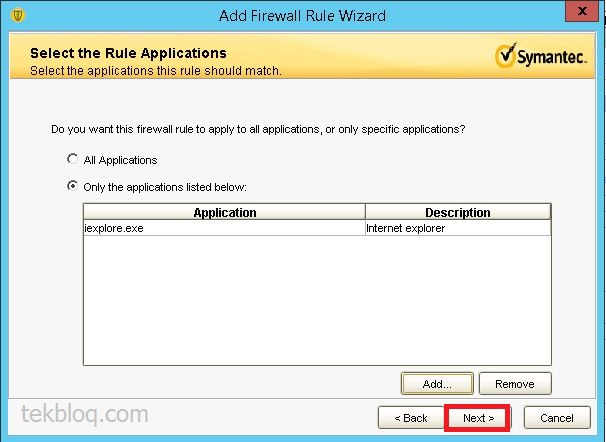 6. Select the Hosts window you can add computer which you want to block application or select Any computer to assign rule to all computer: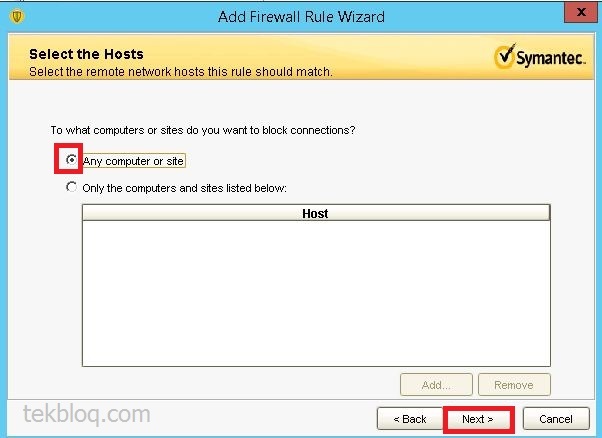 7. Select the network services window yo can select ports which you want to block, i will select HTTP Server (80,443) :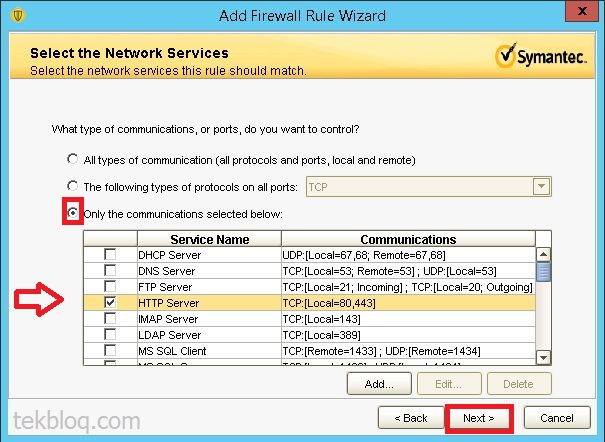 8. i don't want to create log entry , so i select No and click Finish: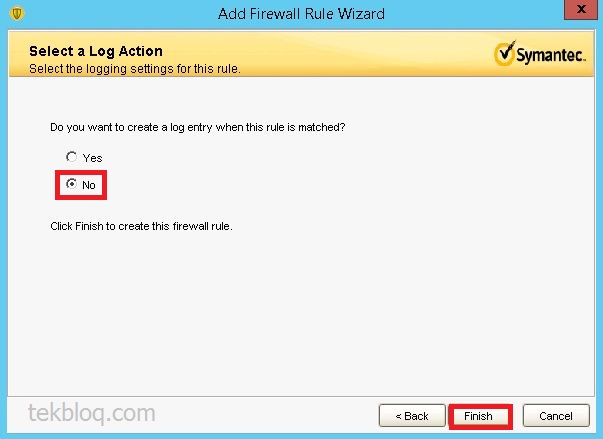 9. As you see Block Application rule created successfully: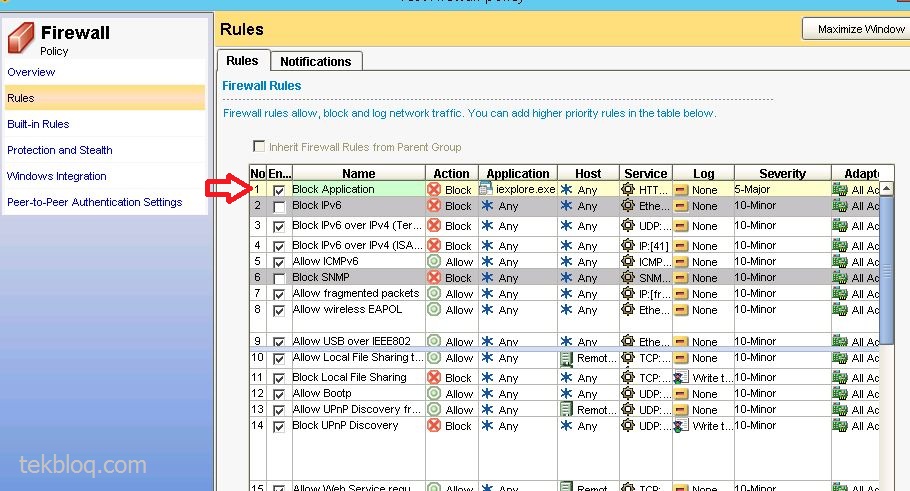 The next article we will look at how to export or import firewall policies and rules.