The Symantec Endpoint Protection firewall uses firewall policies and rules to allow or block network traffic. The Symantec Endpoint Protection includes a default Firewall policy with default firewall rules and firewall settings for the office environment. Firewall rules control how the client protects the client computer from malicious inbound traffic and malicious outbound traffic. The firewall automatically checks all  the inbound and the outbound packets against these rules. The firewall then allows or blocks the packets based on the information that is specified in rules. When a computer tries to connect to another computer, the firewall compares the type of connection with its list of firewall rules.
You can perform steps below to configure a new firewall policy:
Navigate to Policies-> Firewall and click on Add a Firewall policy under Tasks panel: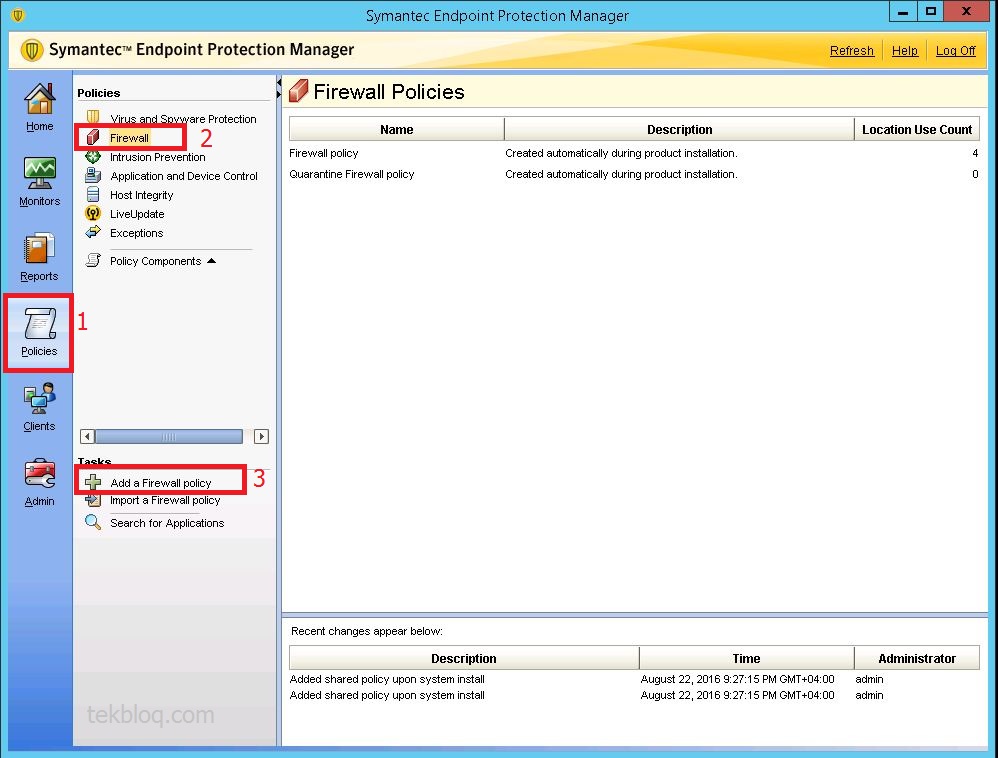 2. Type  name and description for Policy and click OK  :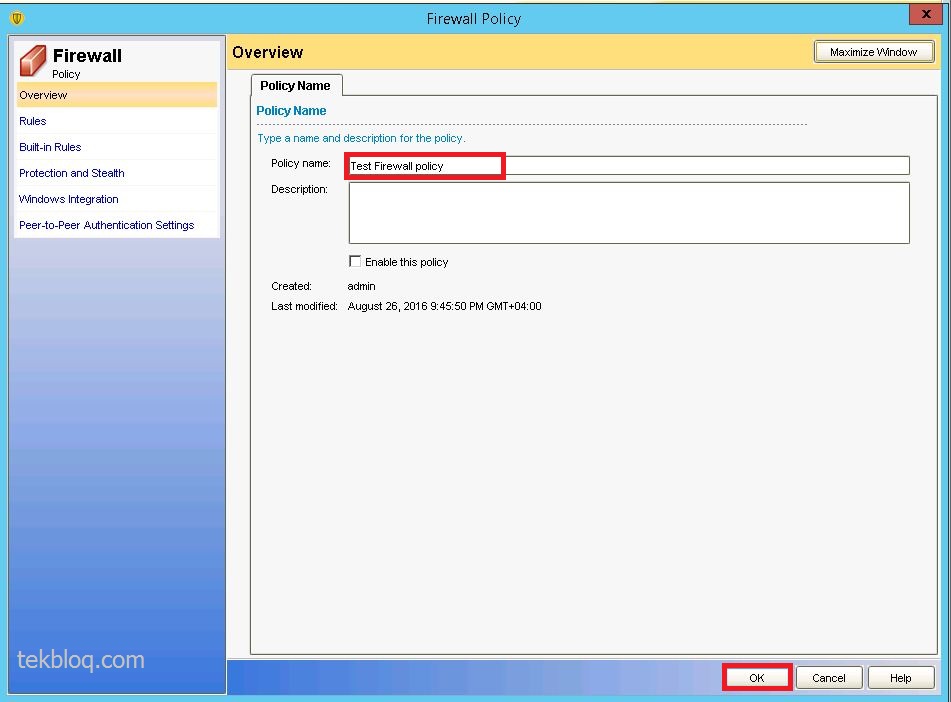 3. Click Yes on Assign Policy windows:

4. On Assign Firewall Policy window you need to assign this policy to group or groups,  i will only check Workstations group and click Assign: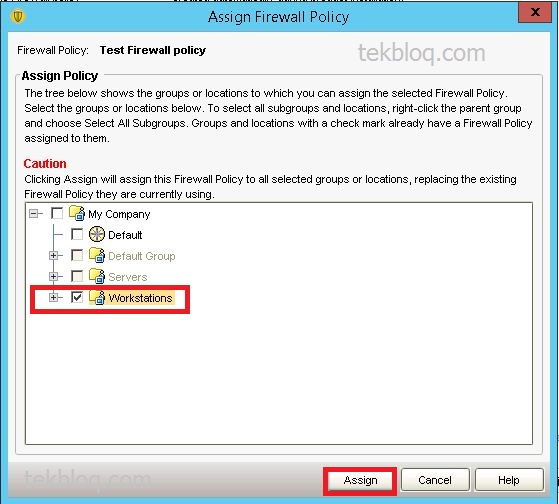 5. Click Yes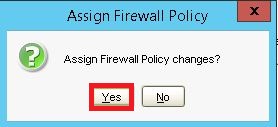 As you see below Test Firewall Policy created: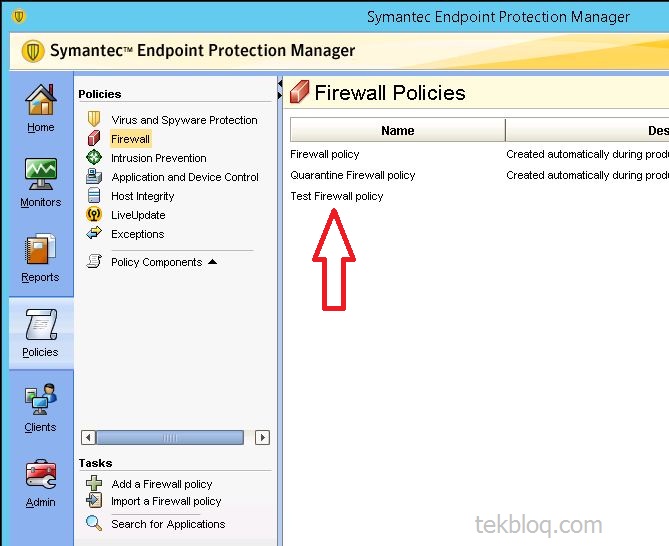 6. You can see Test Firewall policy assigned to Workstation group  like as below: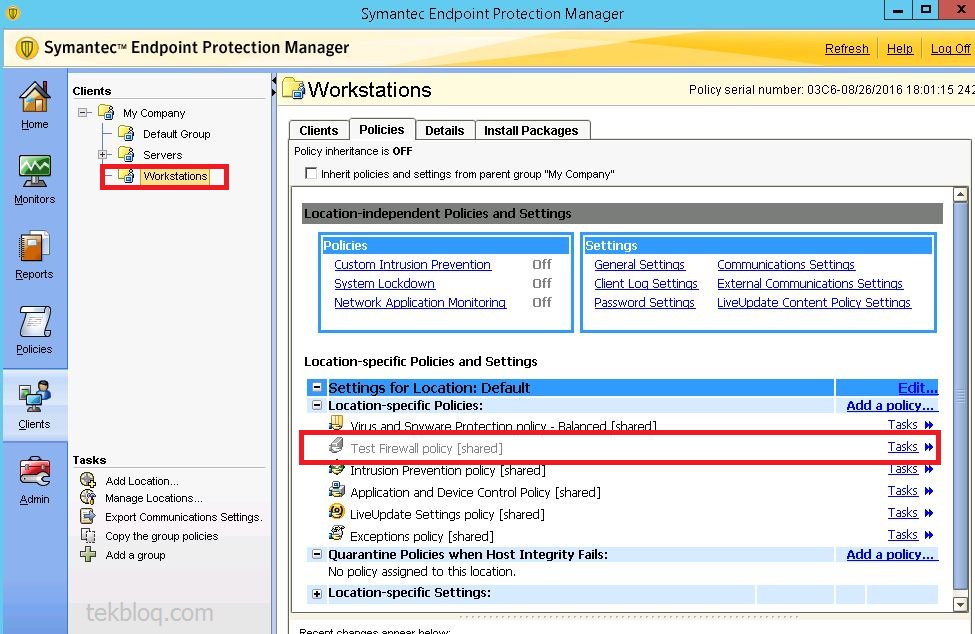 7. For modify the policy right click on policy and select Edit: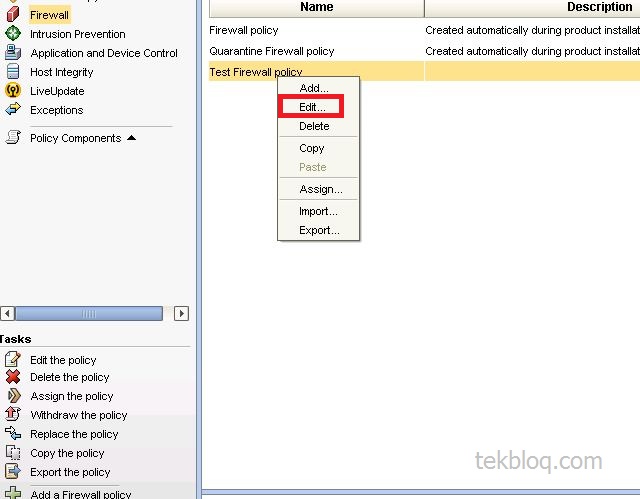 8. On Policy name tab you can change Policy name or description and enable or disable the policy :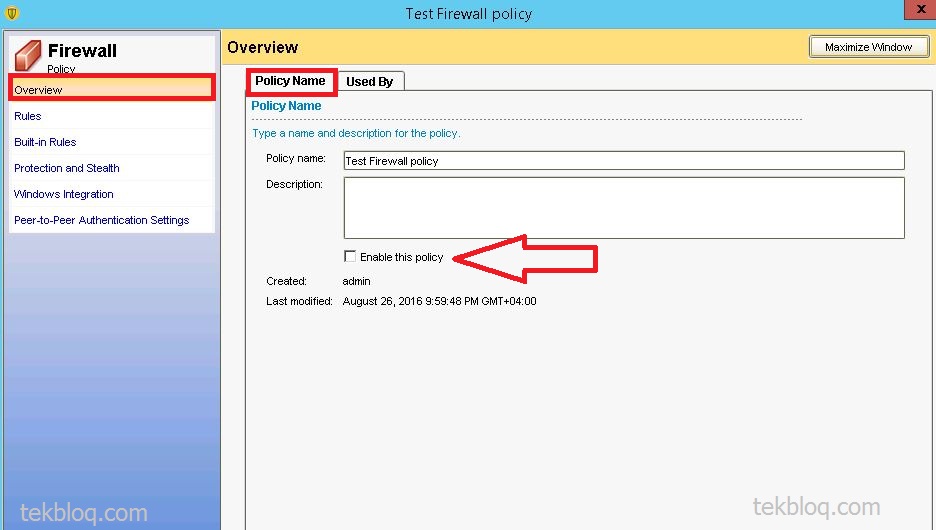 9. On Used By tab you can see  which group using this policy: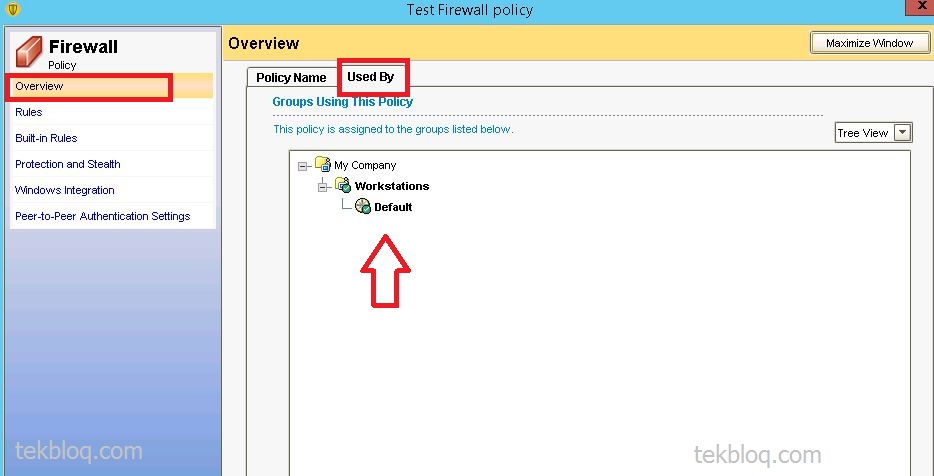 10. on this window you can create rule or modify them: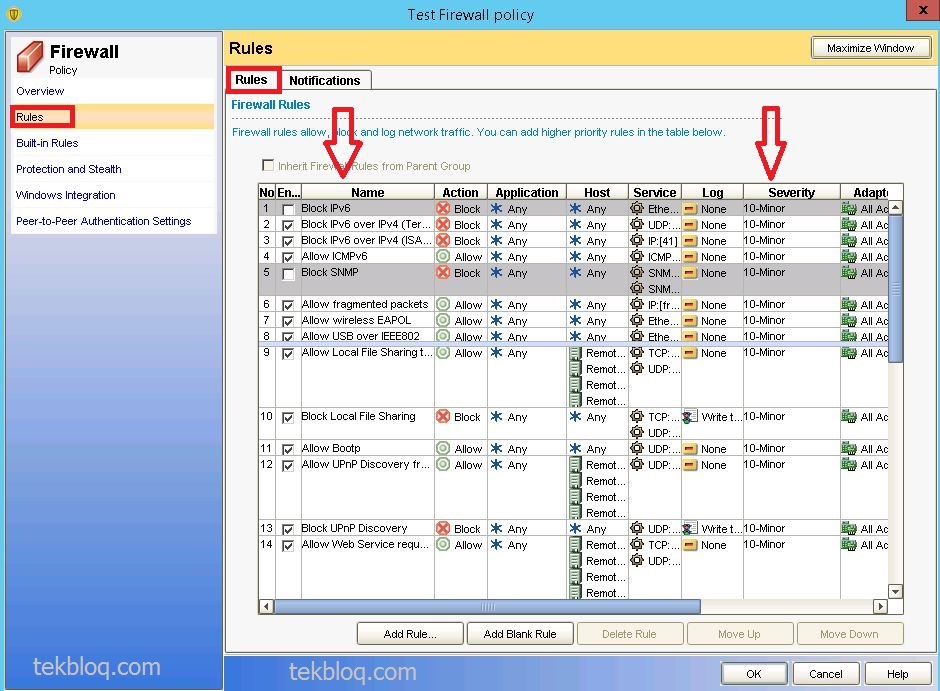 11. On Windows Integration windows you can Disable Windows Firewall: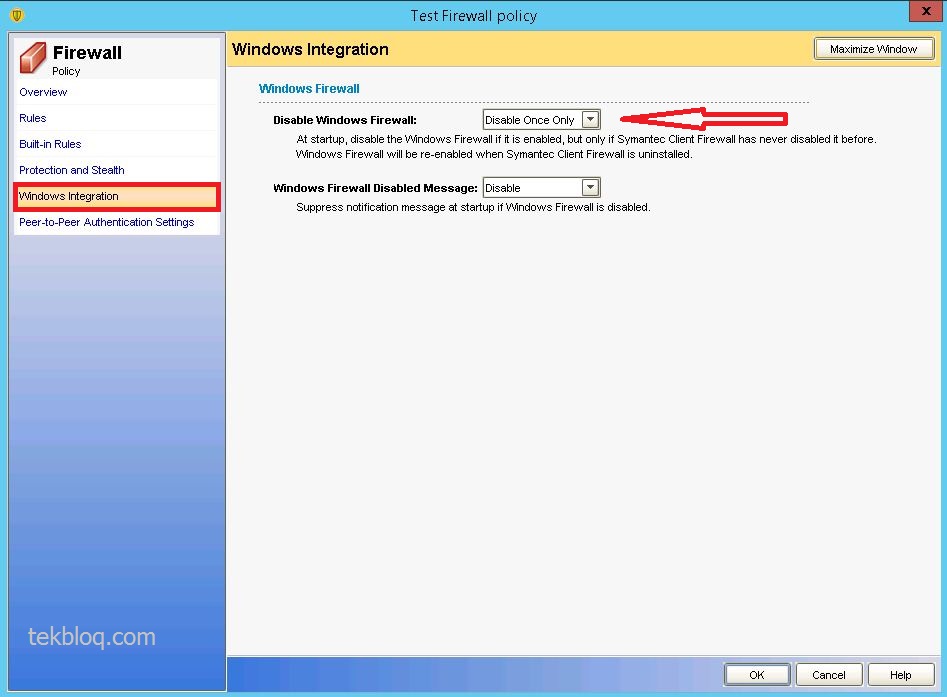 When Symantec Endpoint Protection is uninstalled, Symantec  Endpoint Protection restores the Windows firewall setting to the state it was in before Symantec Endpoint Protection was installed.
The next article we will look at how to creating policy rules on Symantec Endpoint Protection