The LiveUpdate client schedule settings are defined in the LiveUpdate Settings policy. These settings apply to LiveUpdate sessions that get the latest updates from either a Symantec LiveUpdate server or an internal LiveUpdate server.
To configure the schedule for LiveUpdate downloads to Windows client computers follow steps below:
1.Click Policies and then click LiveUpdate and click  on LiveUpdate Settings tab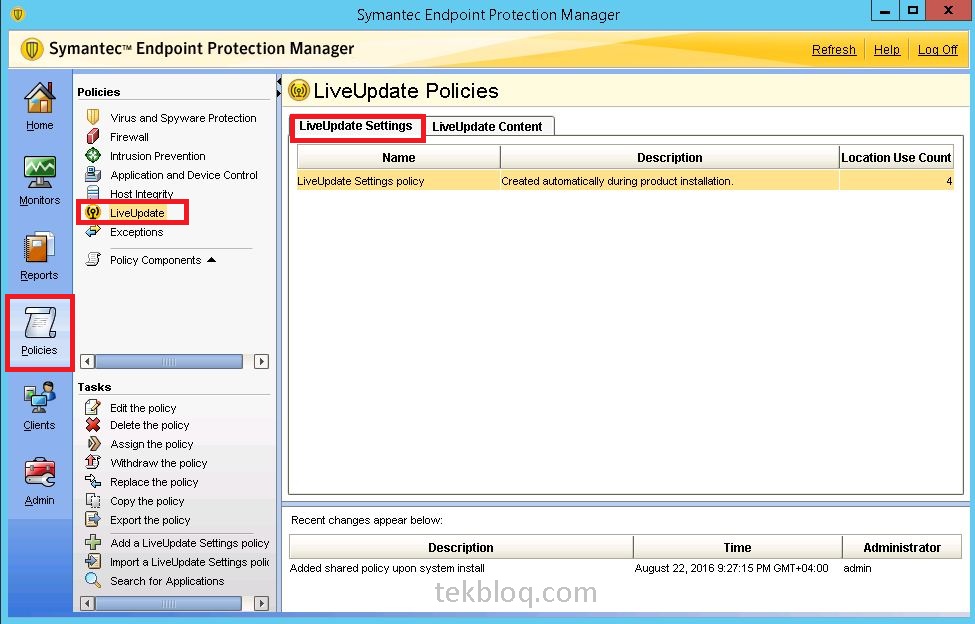 2. Right-click the policy that you want, and then click Edit.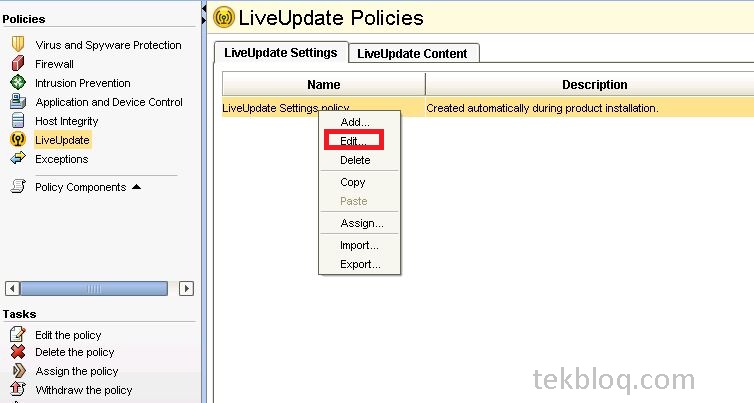 3.Under Windows Settings, click Schedule and make sure that Enable LiveUpdate Scheduling is checked. This option is enabled by default.
Set any additional options, if required. Symantec recommends that you keep the default values for running LiveUpdate if the definitions are out of date, or if the client has not connected recently to the management server  and click OK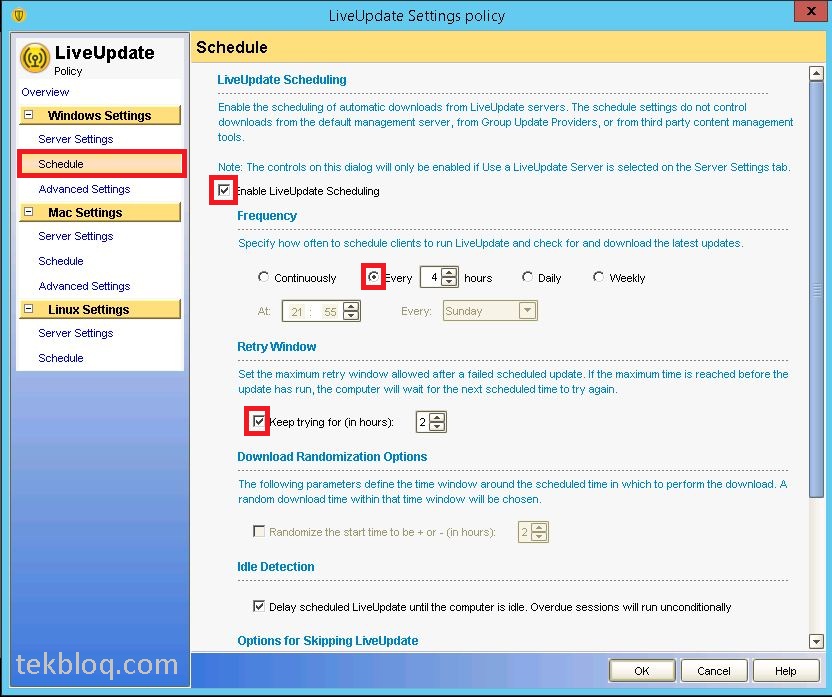 Same way we can set Schedule for Mac and Linux .