In Symantec Endpoint Protection version 12.1.5 and later, LiveUpdate content revisions are stored differently on the management server than in previous versions. Earlier releases stored full content for every revision. Now, the server stores only the most recent full content package, plus incremental deltas for as many revisions as you specify here. This approach reduces the disk space that is required to store multiple content revisions on the server.
To configure a site to download updates  follow steps below:
1.In the console, click Admin > Servers and click Local Site , Under Tasks, click Edit Site Properties: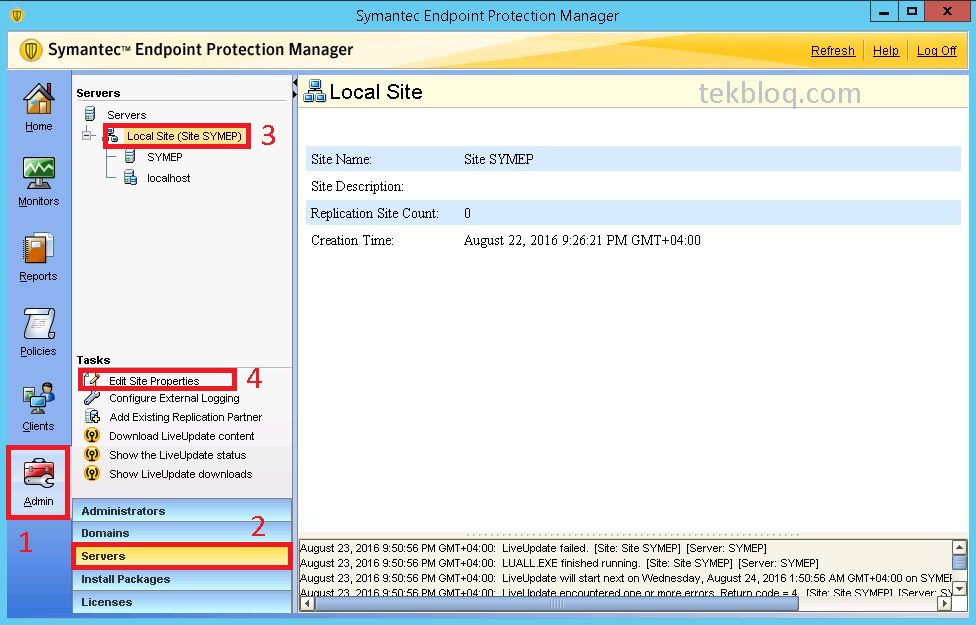 2.On the LiveUpdate tab, click Edit Source Servers:
3. Here we have 2 options: To use the existing LiveUpdate Source server and Use a specified internal LiveUpdate server.
If you have internal liveupdate server select Use a specified internal LiveUpdate server, in the Add LiveUpdate Server dialog box, complete the boxes with the information that identifies the LiveUpdate server, and then click OK. Otherwise select To use the existing LiveUpdate Source server option. In this case i have not any internal server i will select 1st option and In the LiveUpdate Servers dialog box, click OK: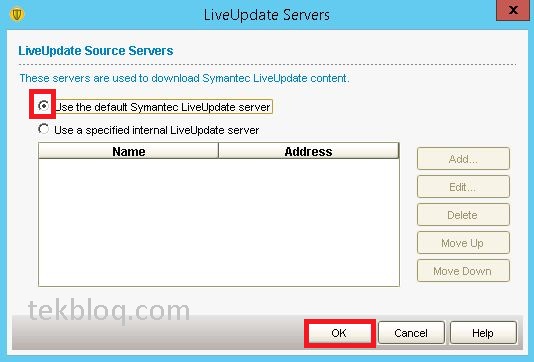 3.Under Disk Space Management for Downloads, type the number of LiveUpdate content revisions to keep: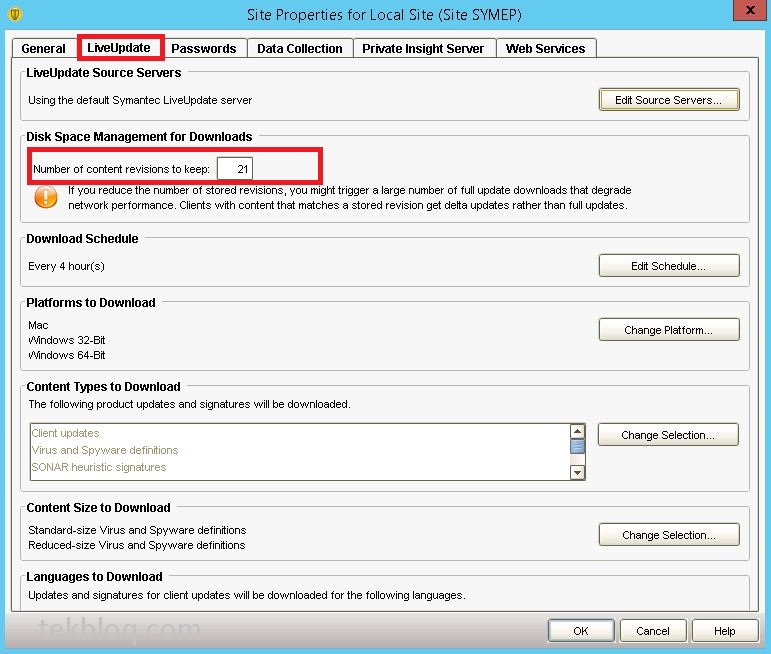 4.In the Download Schedule group box, click Edit Schedule, set the options for how often the server should check for updates. Click OK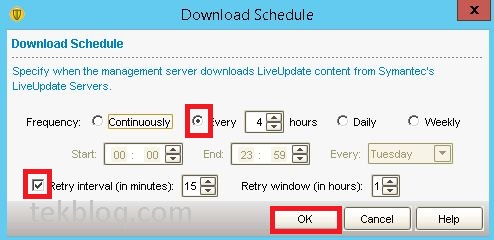 5.Under Platforms to Download, click Change Platforms and then inspect the platforms list. Uncheck the platforms that you do not want to download content to.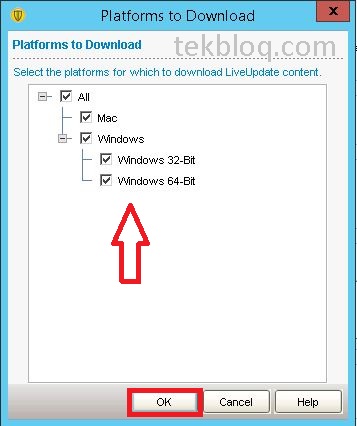 6.Under Content Types to Download, inspect the list of update types that are downloaded.
7.For 12.1.6, under Content Size to Download, decide whether to download and store standard-size definitions, reduced-size virus and spyware definitions, or both. To modify the setting, click Change Selection, modify the selection, and then click OK.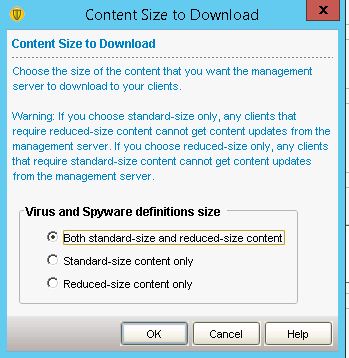 8.Under Languages to Download, inspect the list of languages of the update types that are downloaded and click OK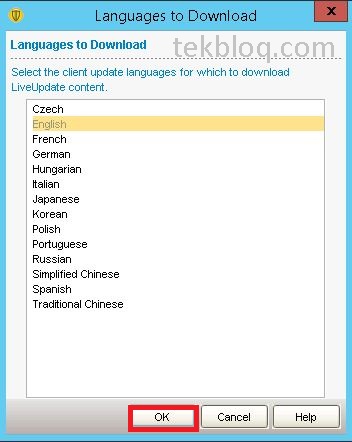 And finally click OK to close Site Properties Local site windows
If you want to run LiveUpdate and downloading content to Symantec Endpoint Protection Manager immediately In the console, click Admin and click Servers, and then select the site. On the Tasks section click Download LiveUpdate content: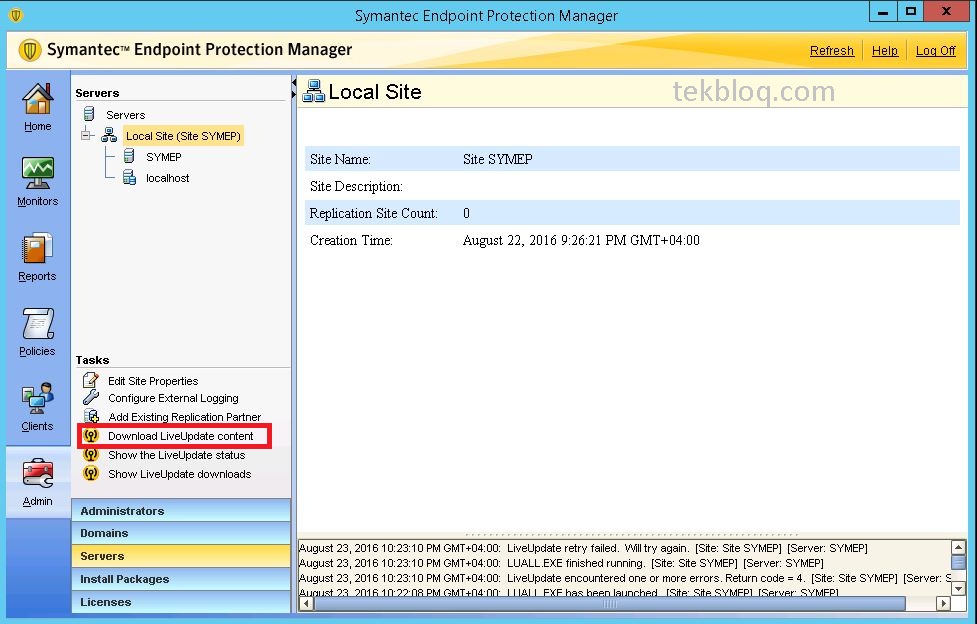 In the Download LiveUpdate Content dialog box, review the properties, and then click Download: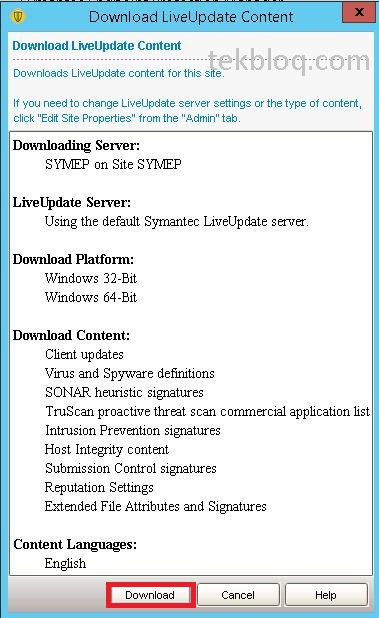 On the Tasks section click Show LiveUpdate status to see status of liveupdate: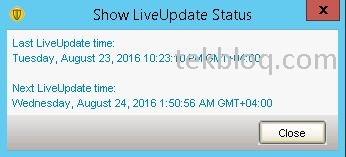 On the Tasks section click Show LiveUpdate Downloads to see most recent downloads: