An accepted domain is any SMTP domain for which Microsoft Exchange accepts incoming messages. Accepted domains can be authoritative or relay domains. Accepted domains are configured as global settings for the Exchange organization and on computers that have the Edge Transport server role installed.
Open the Exchange Management Console. Perform one of the following steps:
1. To create an accepted domain on a computer that has the Hub Transport server role installed, on that computer, in the console tree, expand Organization Configuration, select Hub Transbport, and then in the work pane, click the Accepted Domains tab. Click New Accepted Domain: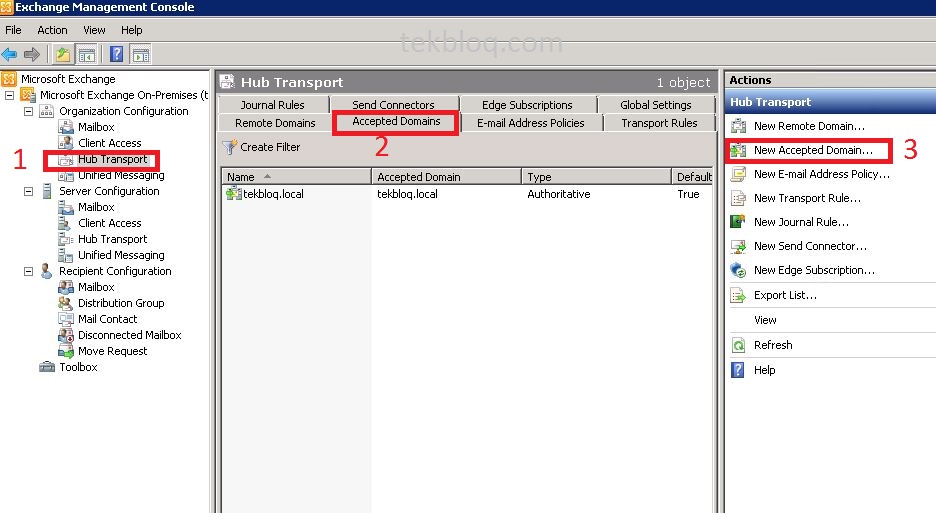 2. On the New Accepted Domain page, complete the following fields and Click New to create the new accepted domain.: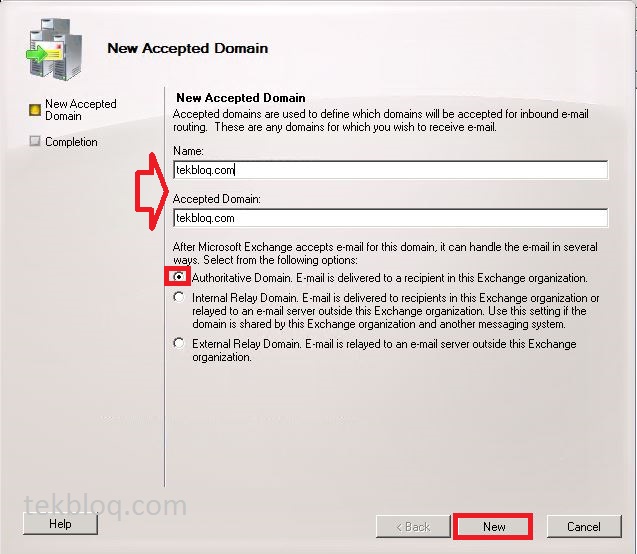 3. On the Completion page, review the following, and then click Finish to close the wizard: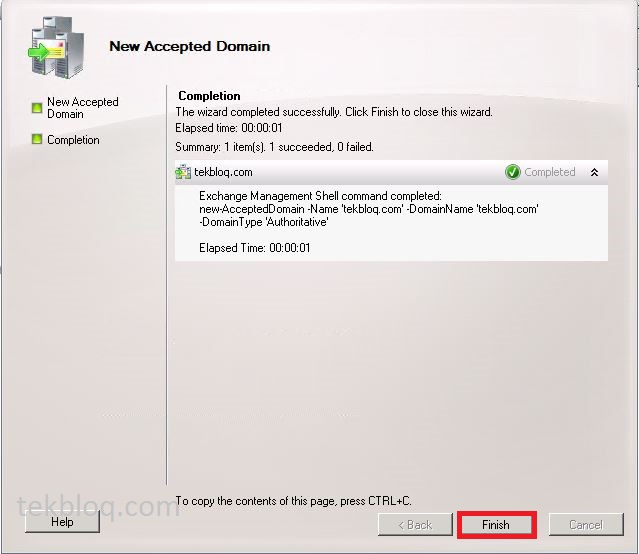 As you see Accepted domain created successfully.
For a recipient to receive or send e-mail messages, the recipient must have an e-mail address. E-mail address policies generate the primary and secondary e-mail addresses for your recipients (which include users, contacts, and groups) so they can receive and send e-mail.
Today we will edit Default policy.
1.Right-click on Default Policy and click Edit…: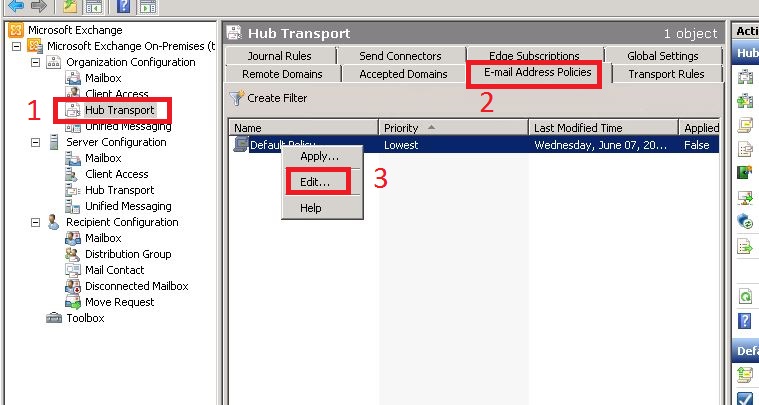 2. click Next: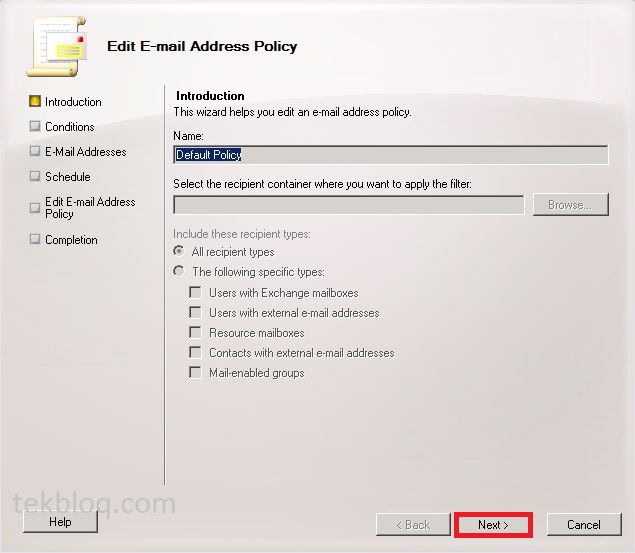 3. Click Next: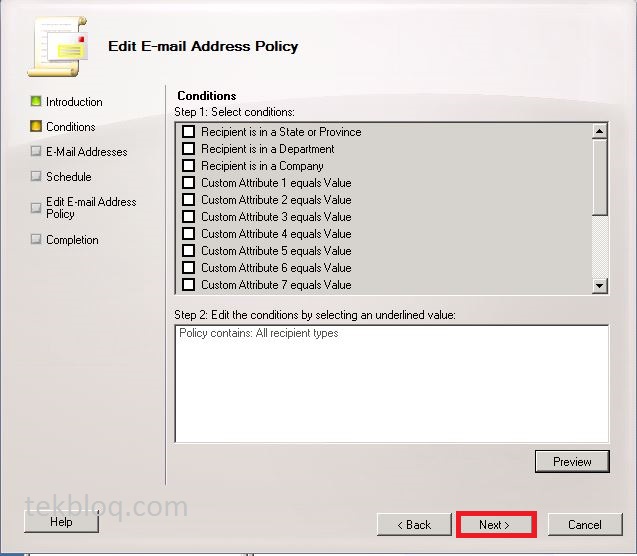 4. Click Edit and set SMTP E-mail address  settings, Click OK: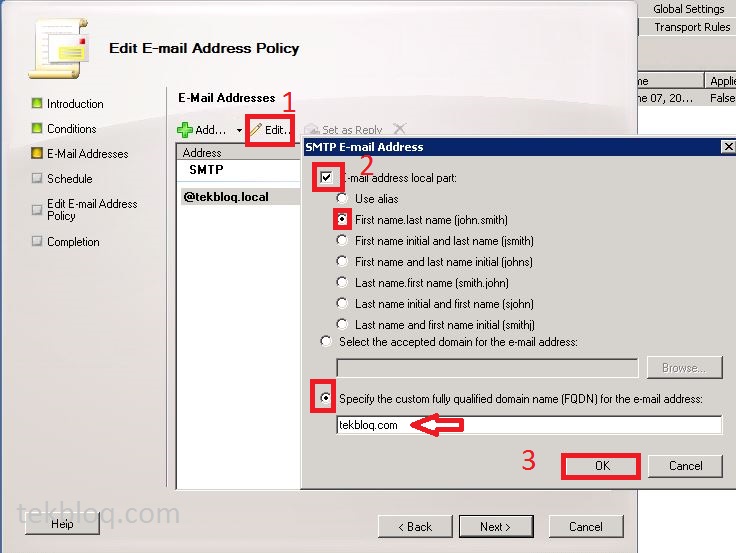 5. Click Next: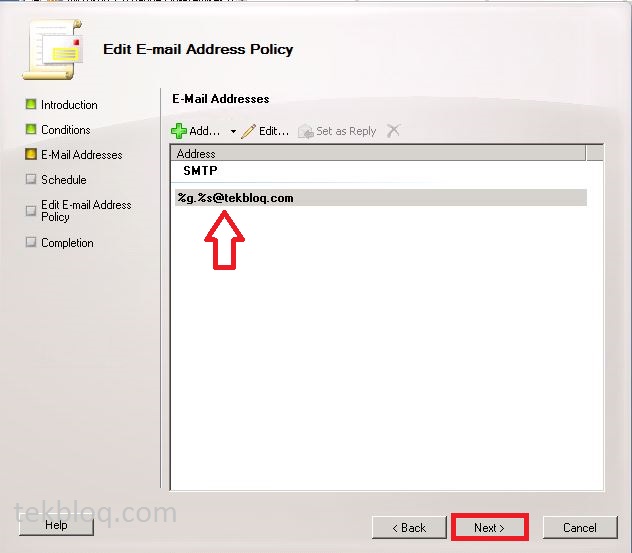 6. Schedule to apply the email address policy, Click Next: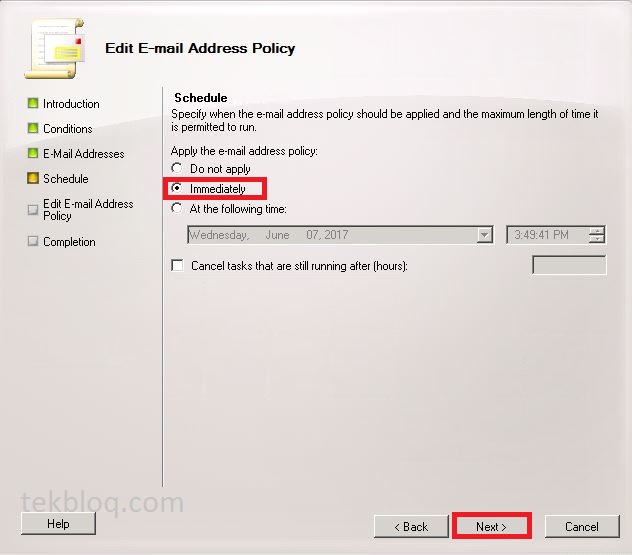 7. Review all configuration and Click Edit: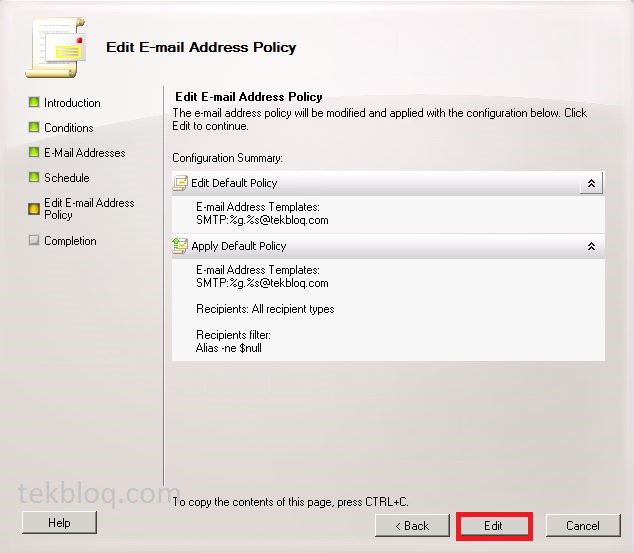 8. Click Finish to complete :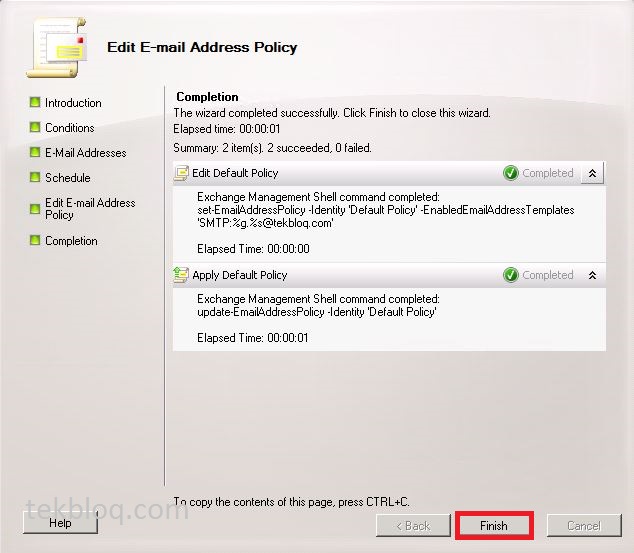 Default address policy edited as we want to.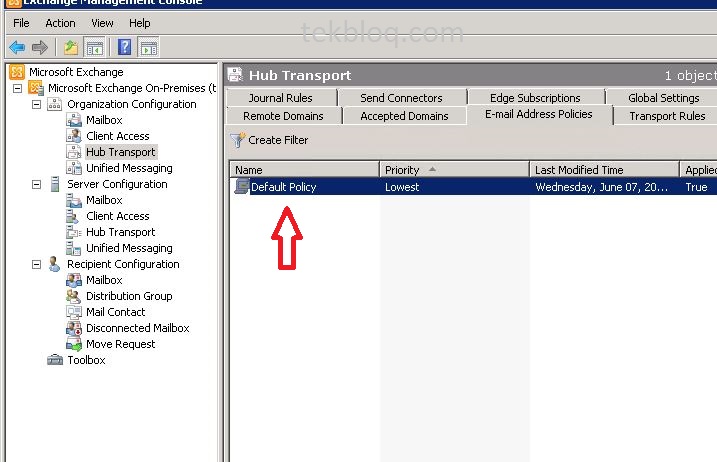 As you saw we created new accepted domain above and we need set that as Default. To do this right-click on that and click Set as Default: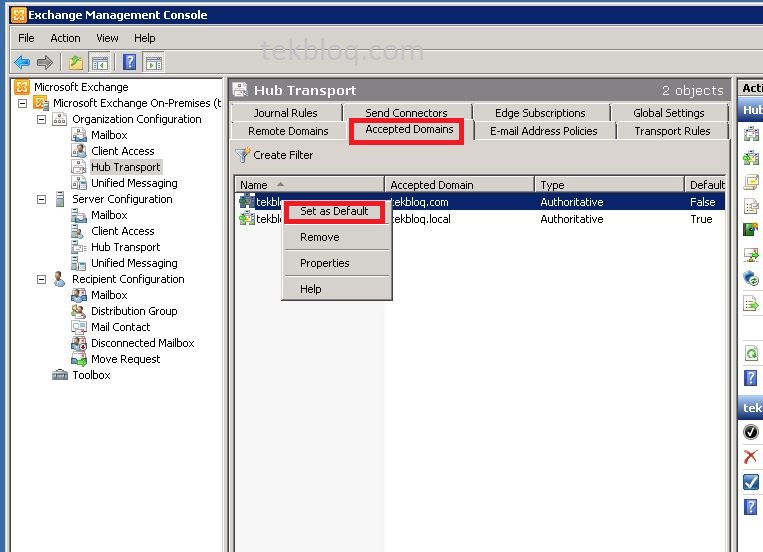 Click Yes:

After that right-click on old one and click Remove to delete that: