Today we will look at how to Decommission (Uninstall) a Windows 2008 R2 Domain Controller.
Before Removing a domain controller we need to check the some important thing:
Have another Global Catalog server

FSMO Roles moved to another Domain Controller

Domain Controller is Bridgehead server or not(If you have multiple sites)?

Checks your DC to make sure it is healthy

You must be a member of the Domain Admins group in the domain.
If you check all that we can perform this procedure:
Click Start, click Run, type dcpromo, and then press ENTER.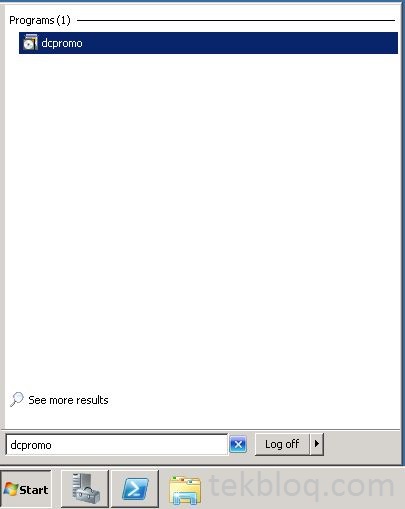 2. On the Welcome to the Active Directory Domain Services Installation Wizard page, click Next: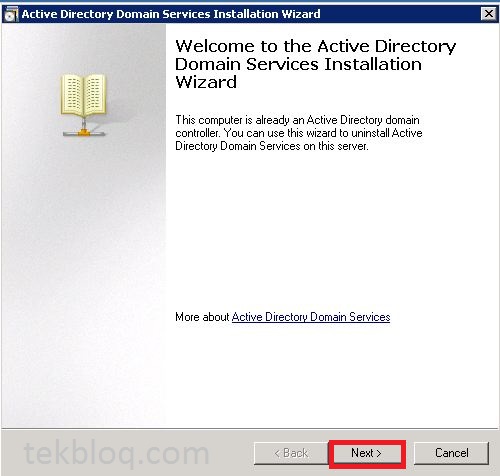 3. If the domain controller is a global catalog server, a message appears to warn you about the effect of removing a global catalog server from the environment. Click OK to continue.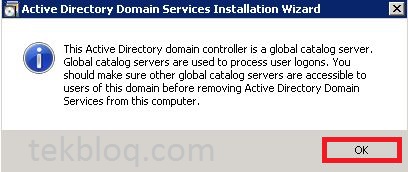 4. On the Delete the Domain page, make no selection, and then click Next: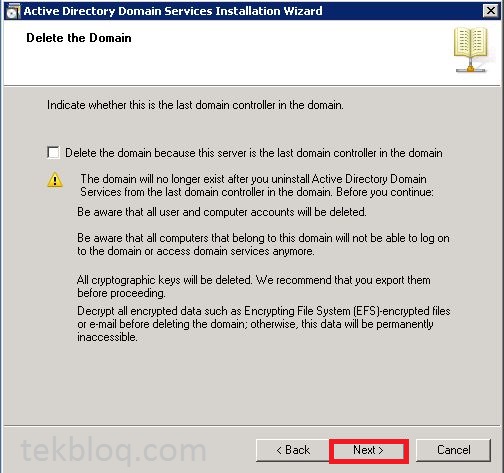 5. On the Administrator Password page, type and confirm a secure password for the local Administrator account, and then click Next: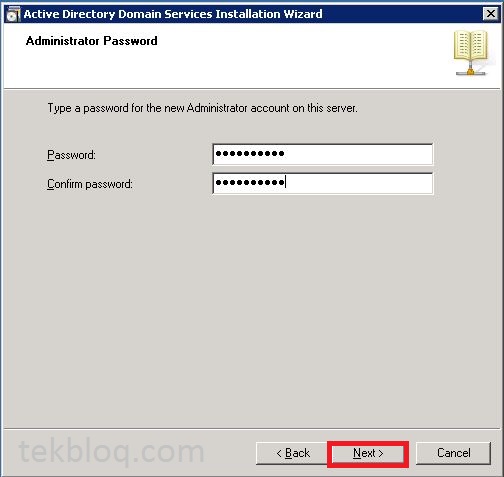 6. On the Summary page, if you want to save the settings that you selected to an answer file that you can use to automate subsequent operations in Active Directory Domain Services (AD DS), click Export settings. Type a name for your answer file, and then click Save.
if not Review your selections, and then click Next to remove AD DS.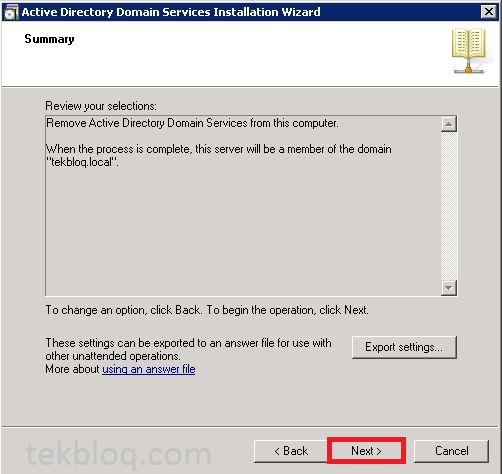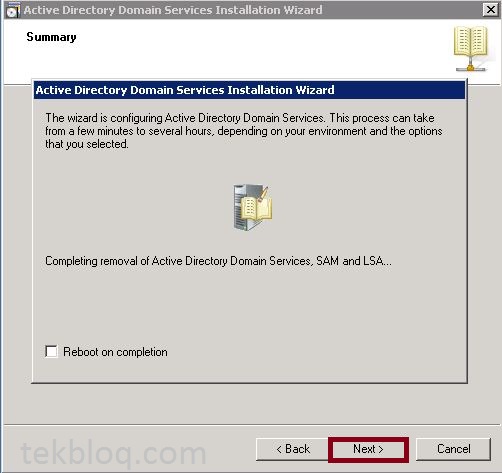 7. On the Completing the Active Directory Domain Services Installation Wizard page, click Finish.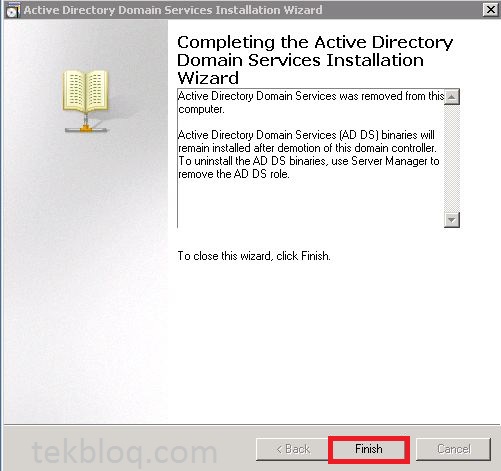 8.  Restart the server to complete the AD DS removal when you are prompted:

9. After reboot , Open Server Manager. Click Start, point to Administrative Tools, and then click Server Manager and In Roles, click Remove Roles: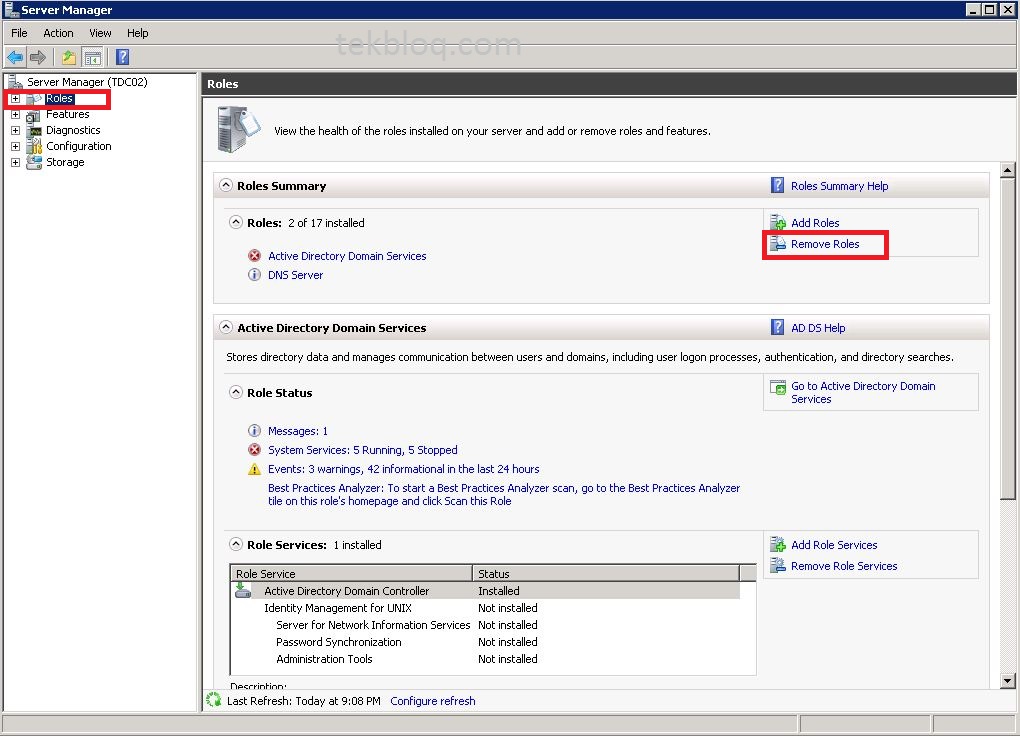 10.  If necessary, review the information on the Before You Begin page, and then click Next: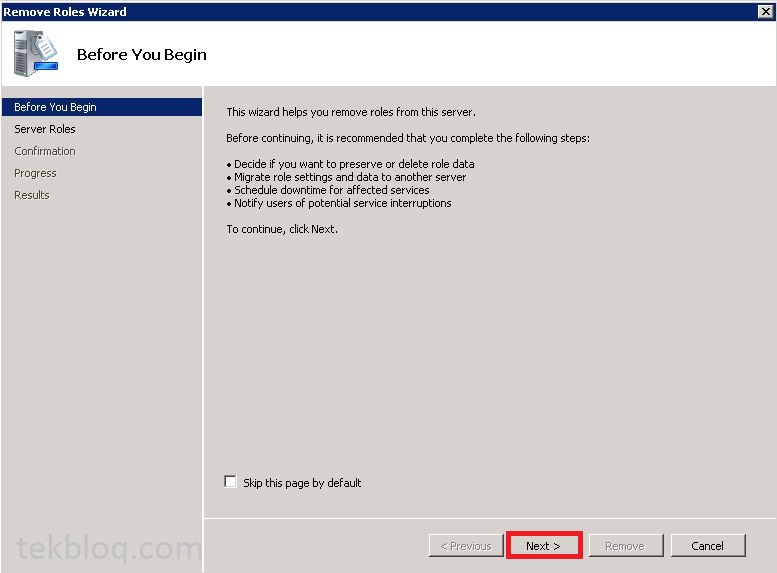 11. On the Remove Server Roles page, clear the Active Directory Domain Services and DNS Server check box, and then click Next: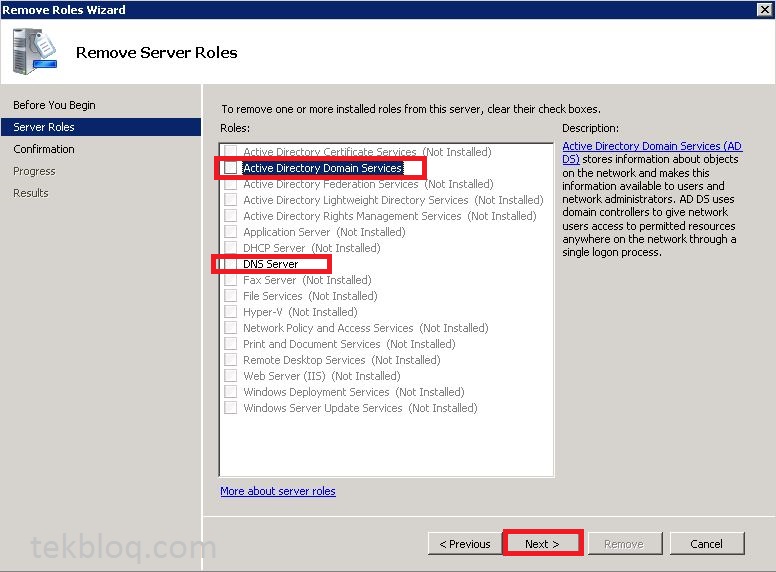 12. On the Confirm Removal Selections page, click Remove: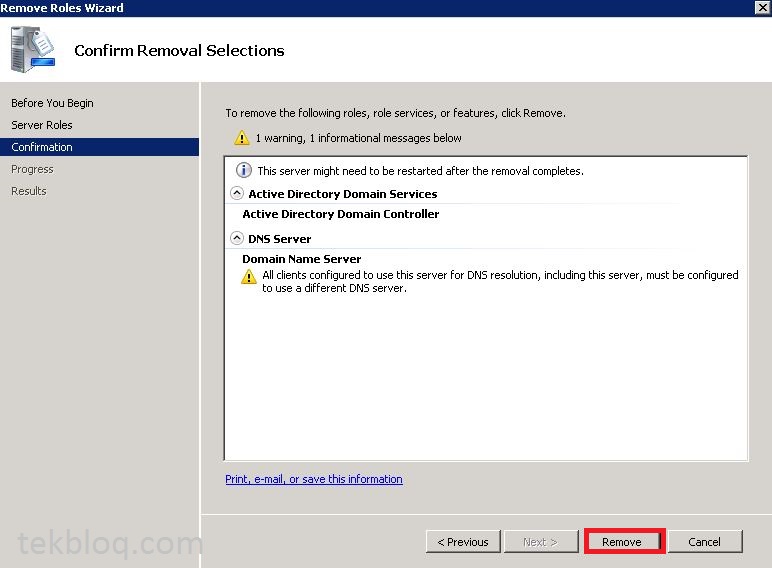 13. On the Removal Results page, click Close: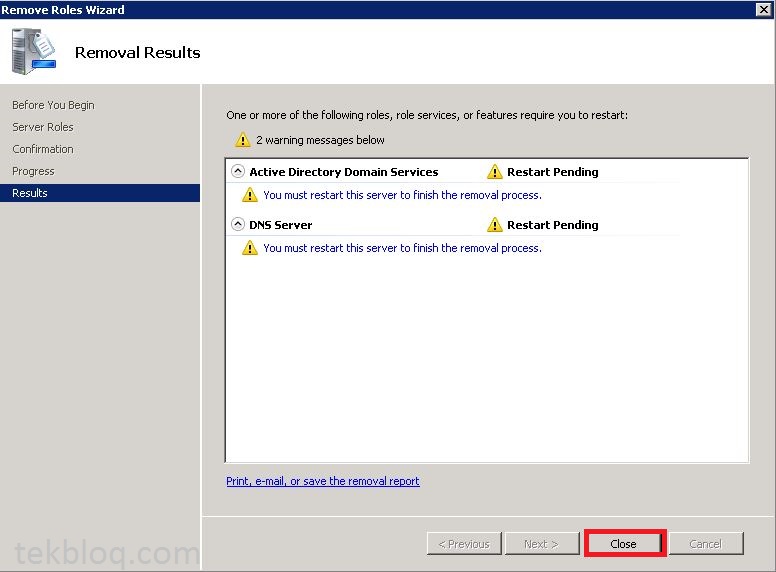 and then click Yes to restart the server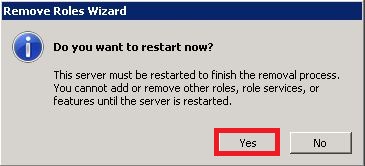 14. When you log in to server you can see this screen below, click Close: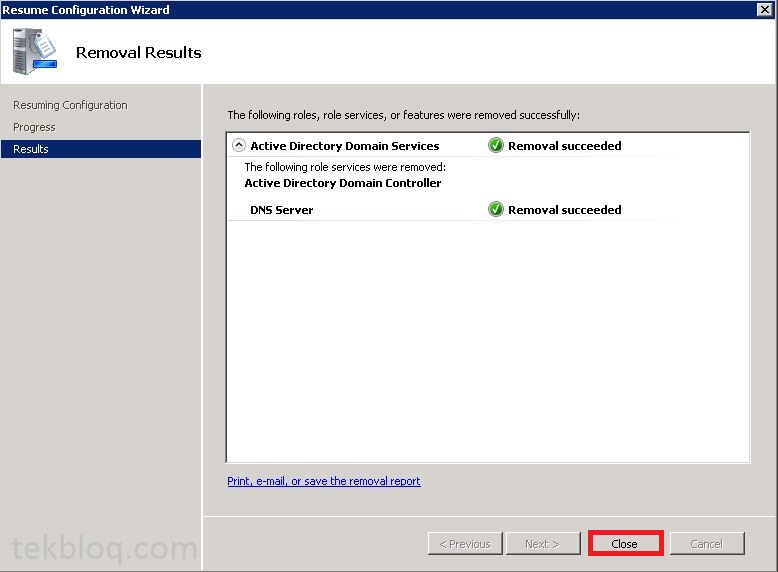 15. After Removing DC remove the server from Active Directory Sites and Services: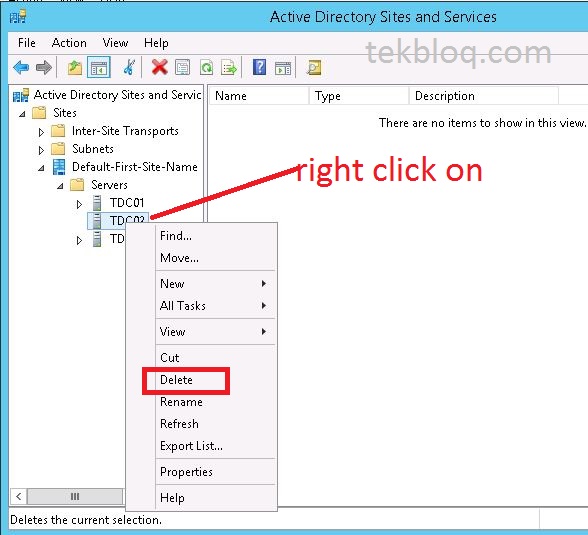 That's all to do Removing a Domain Controller from a Domain on Windows server 2008 r2.