This topic explains how to install an additional Active Directory domain controller in an existing domain. The steps apply to domain controllers that run Windows Server 2012 or Windows Server 2012 R2.
To perform this procedure, you must be a member of the Domain Admins group in the domain in which the domain controller is being installed.
To start procedure Log on to the server you want to promote to a domain controller and follow next steps:
Configure the server's network card properties to be a static IP address  and DNS: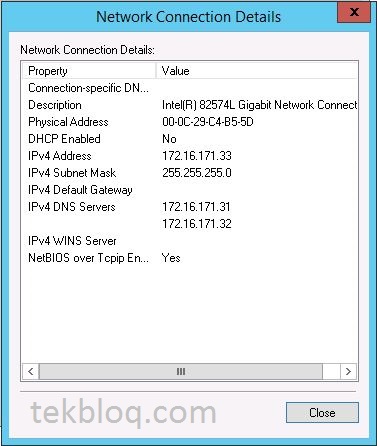 2. Join the server to the domain. (You can follow this article to join to domain)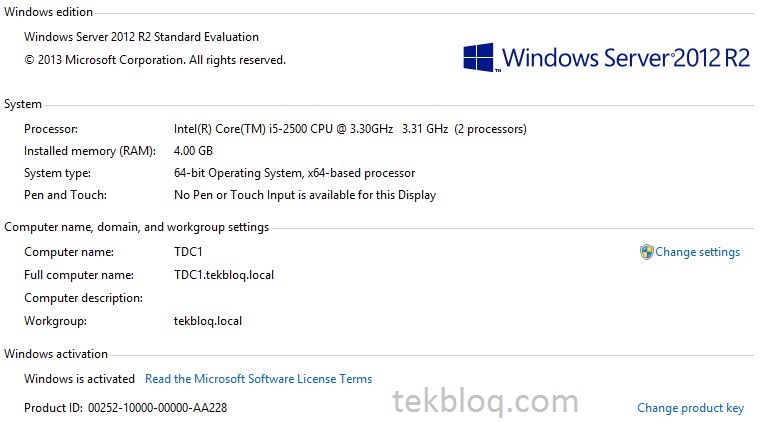 3. Open the Server Manager console and click on Add roles and features:
4. Click Next to continue: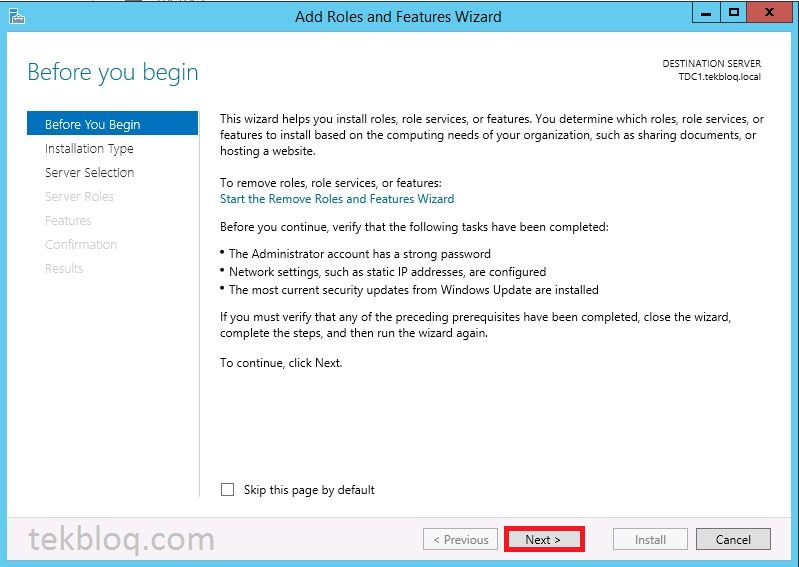 5. Select Role-based of featured-based installation and select Next:
6. Select server which you want to install ADDS(this is a local installation, that is why the server will selected automatically):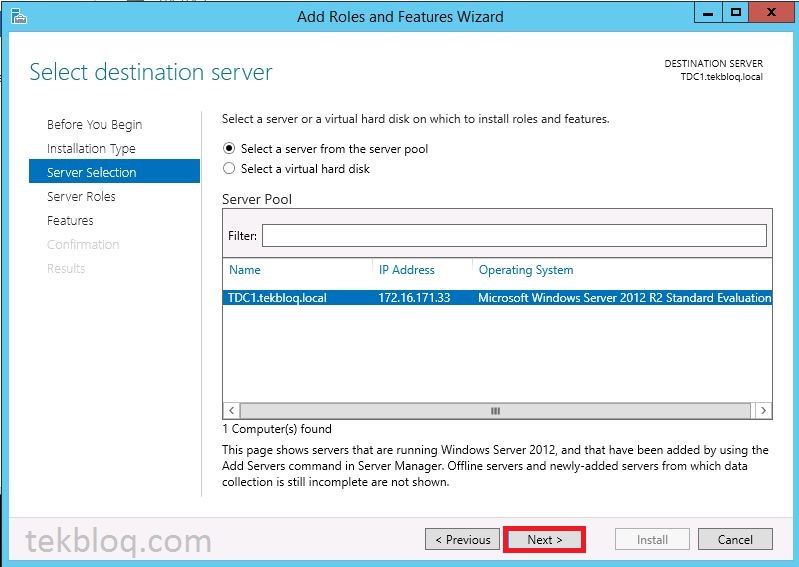 7.  Select the Active Directory Directory Services role and click Add Features and then click Next: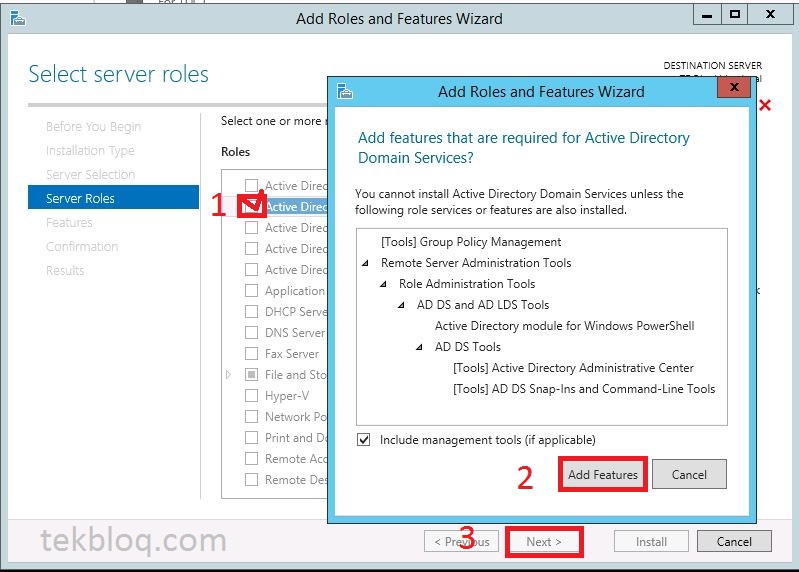 8. This page all  required features by AD DS will be selected. Click Next: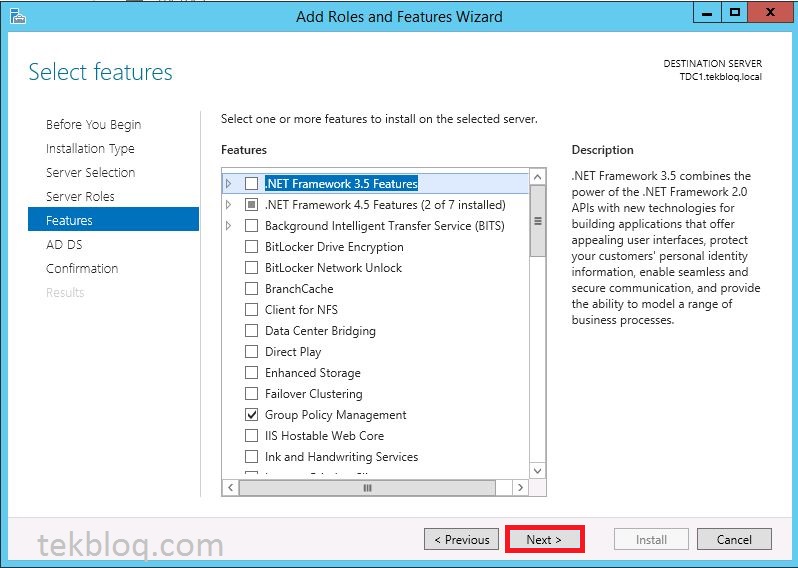 9. Click Next (this page introduction about ADDS):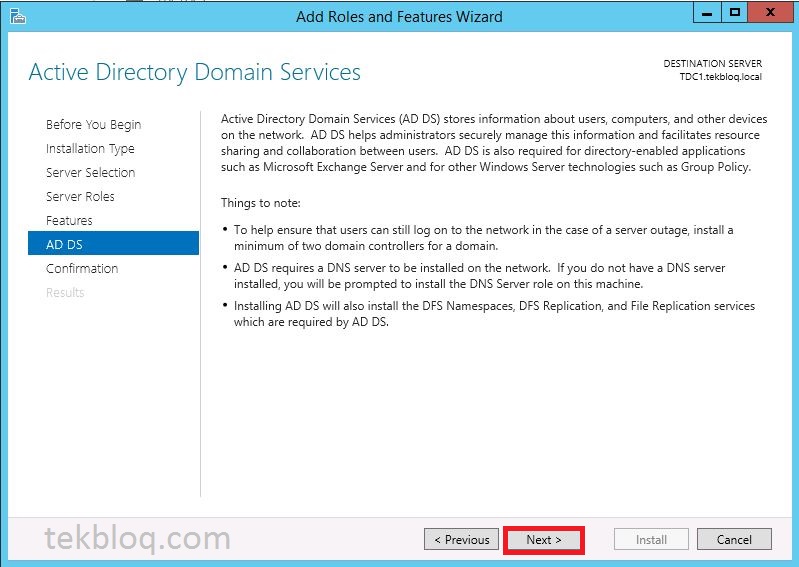 10. On the Confirm installation selections screen click Restart destination server automatically checkbox and click the Install button: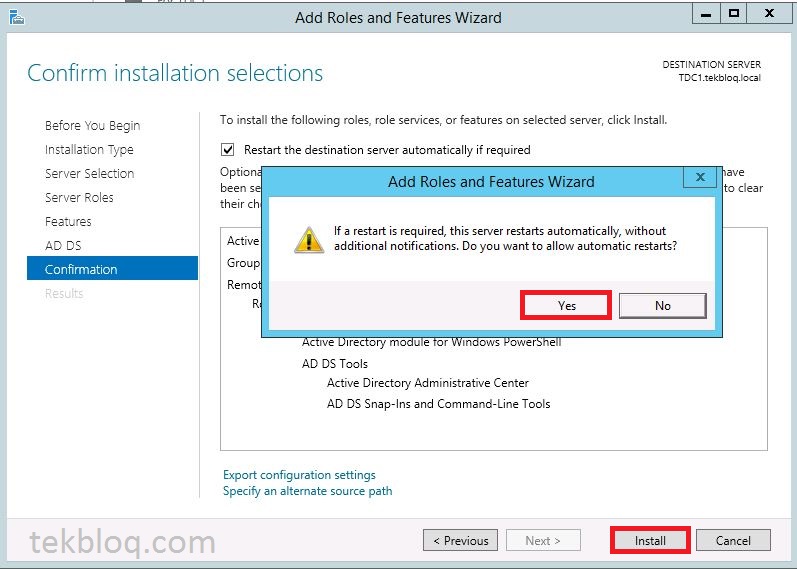 11. Click the Close button once the installation has been completed.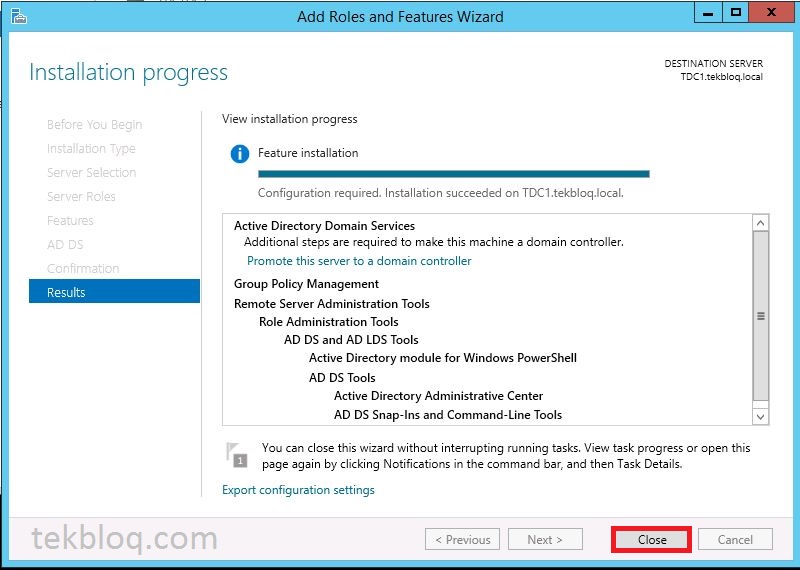 12.  After that click Promote this server to a domain controller from Server manager: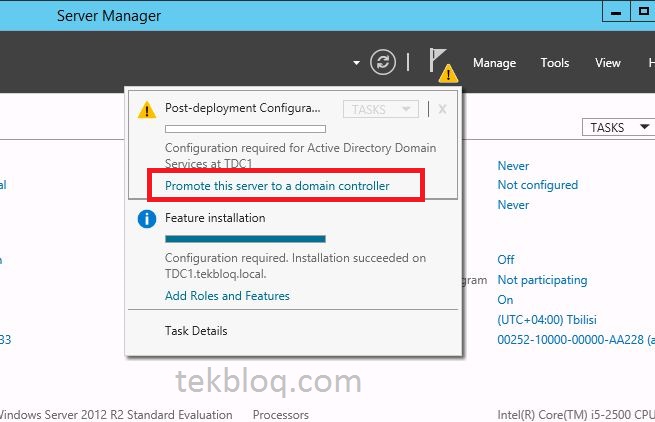 13. Select Add a Domain Controller to an existing domain and select domain and click Next: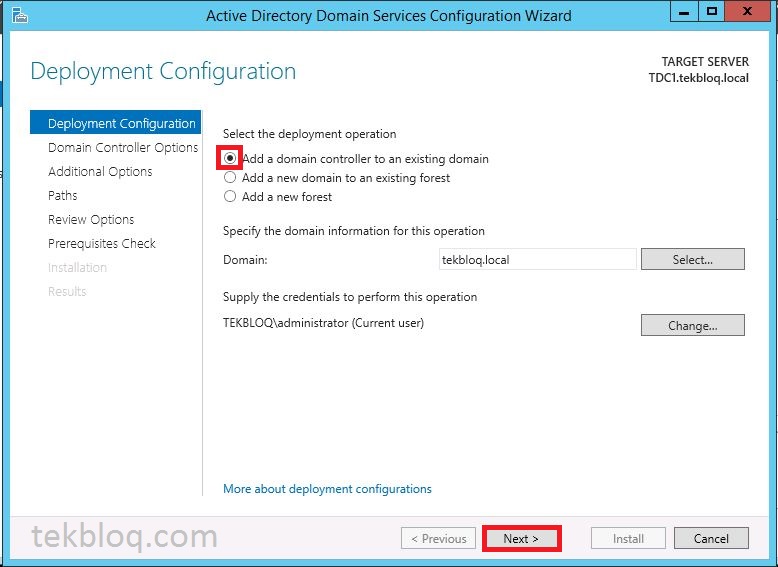 14. Set up if server should be a  DNS server and Global Catalog. Select the Site to which this DC belongs to and define Directory Services Restoration Mode (DSRM) password for this DC and click Next: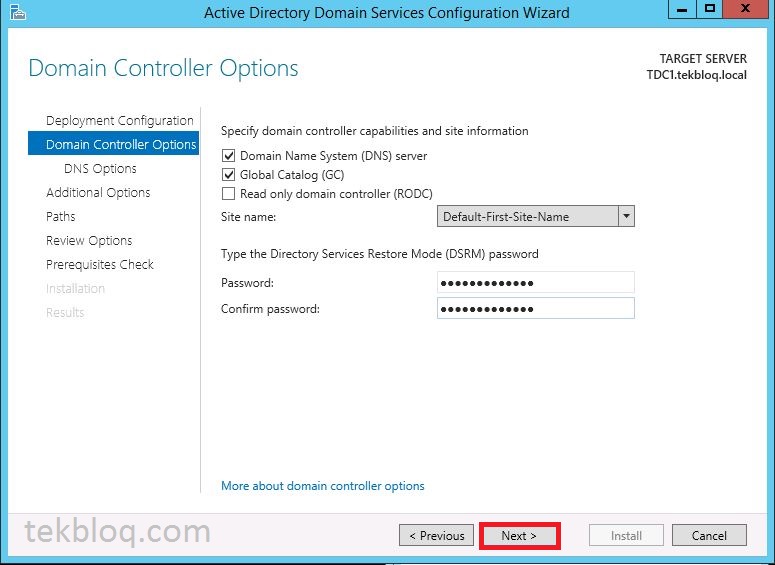 15. Click the Next button on the DNS options screen: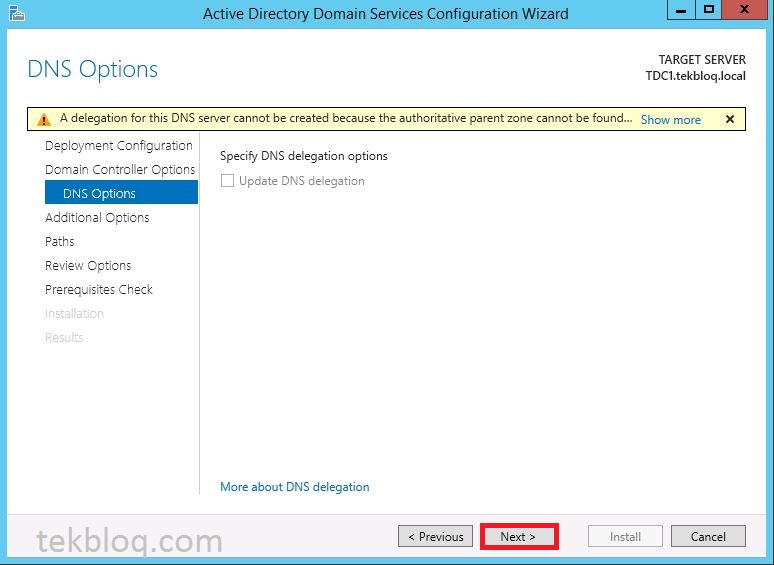 16. Select the source DC for replication for new domain controller and click Next: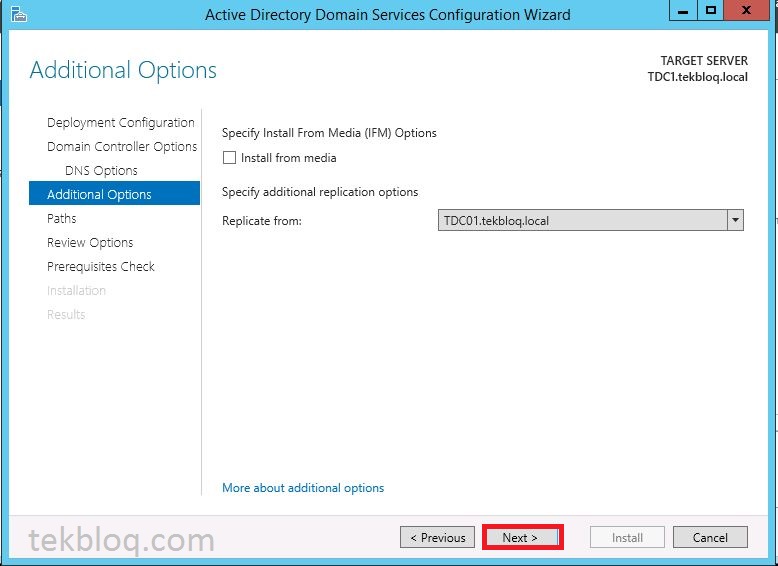 17. Accept the default values and then click Next: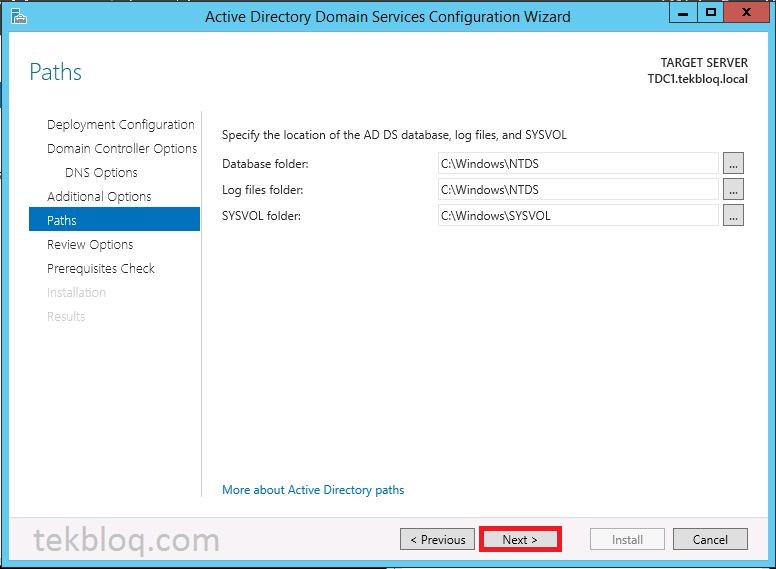 18. Finally, the Review Options screen review your selection and click the Next button to continue: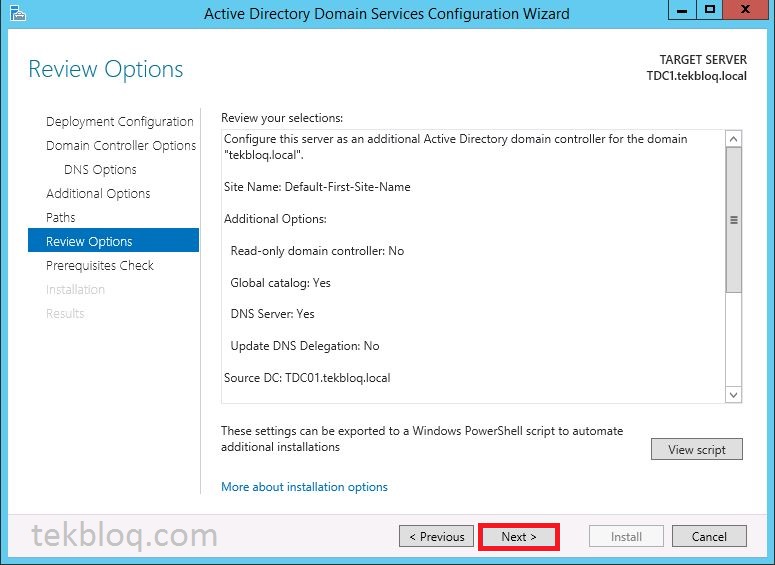 19. If all prerequisite checks passed successfully , click the Install button to start the installation: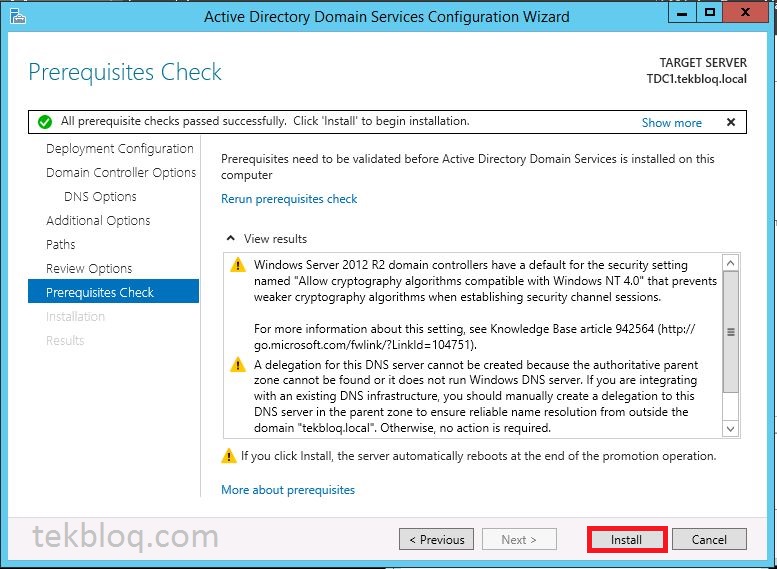 20. After installation will be completed the server will reboot automatically. After that you can log in and see all installed roles and features under Tools Menu: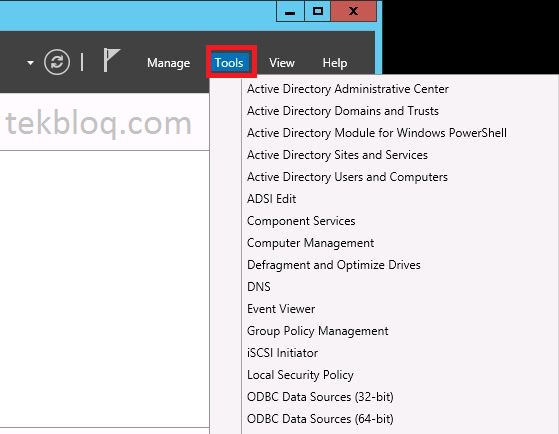 And Finally do not forget to add  the IP address of your new Domain Controller to the DHCP server as DNS server.