Active Directory® Domain Services (AD DS) is a server role of the Windows Server® 2008 and Windows Server 2008 R2 operating systems. AD DS provides a distributed directory service that you can use for centralized, secure management of your network.
This guide describes the installation  for the AD DS server role. You can use the procedures in this guide to install AD DS on servers that are running Windows Server 2008 or Windows Server 2008 R2 environment.
When you install AD DS to create the first domain controller in a new forest, keep the following considerations in mind:
You must make forest and domain functional level decisions that determine whether your forest and domain can contain domain controllers that run Microsoft Windows® 2000 Server, Windows Server 2003, Windows Server 2008, or Windows Server 2008 R2.
Domain controllers running the Microsoft Windows NT® Server 4.0 operating system are not supported with Windows Server 2008 or Windows Server 2008 R2.
Servers running Windows NT Server 4.0 are not supported by domain controllers that are running Windows Server 2008 or Windows Server 2008 R2.
The first domain controller in a forest must be a global catalog server and it cannot be an RODC.
Lets take a look at how to install Microsoft's Active Directory.
1.Specify the preferred DNS server
Windows Server 2008 R2 can properly install and configure DNS during the AD DS installation if it knows that the DNS is local. So That is why we need to set up network parameters: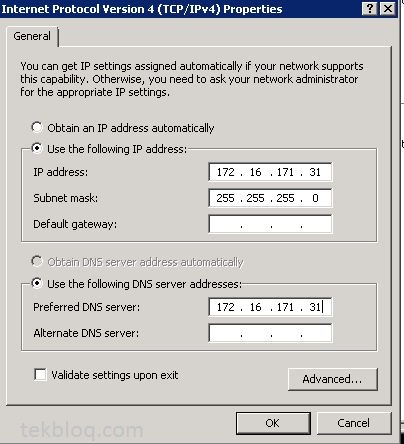 2. After that Open Server Manager and click on Roles and then Add Roles to start installation:
3.On the Select Server Roles page, select the Active Directory Domain Services check box, and click Add Required Features and then click Next: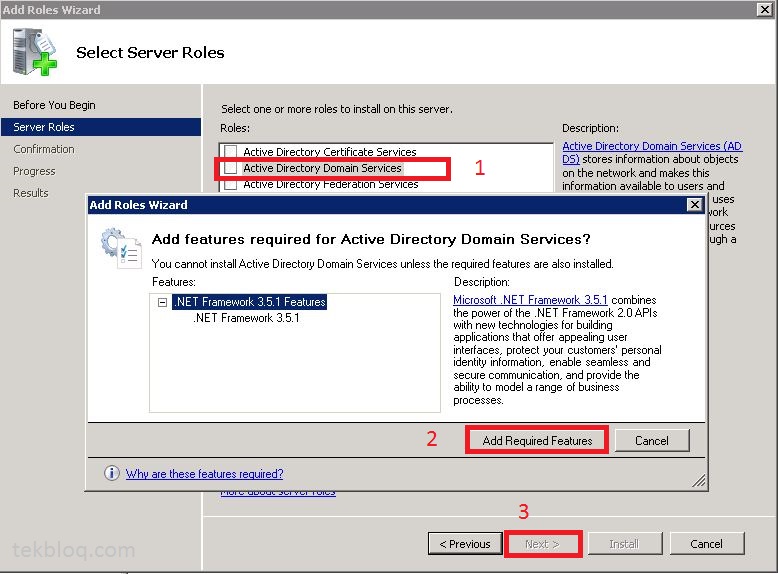 4. Click Next (this page introduction about ADDS):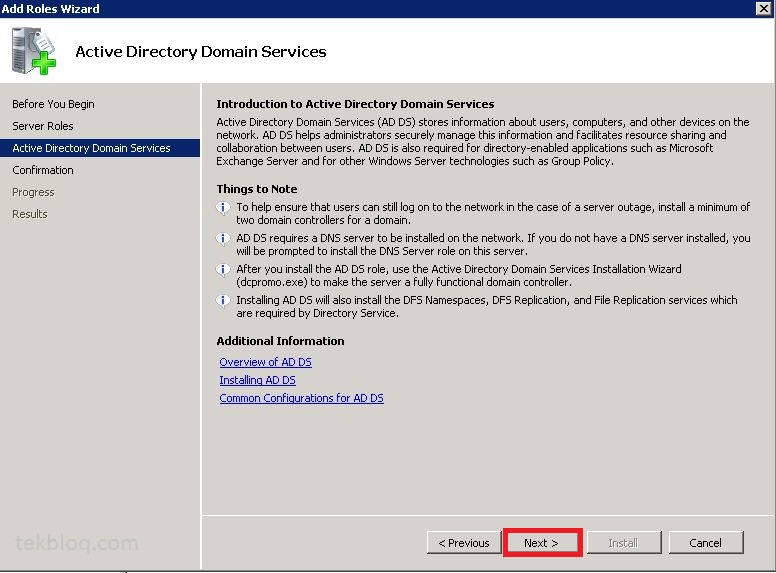 5.  Click Install.
6.  When the installation is finished you will be shown a success message, Click Close.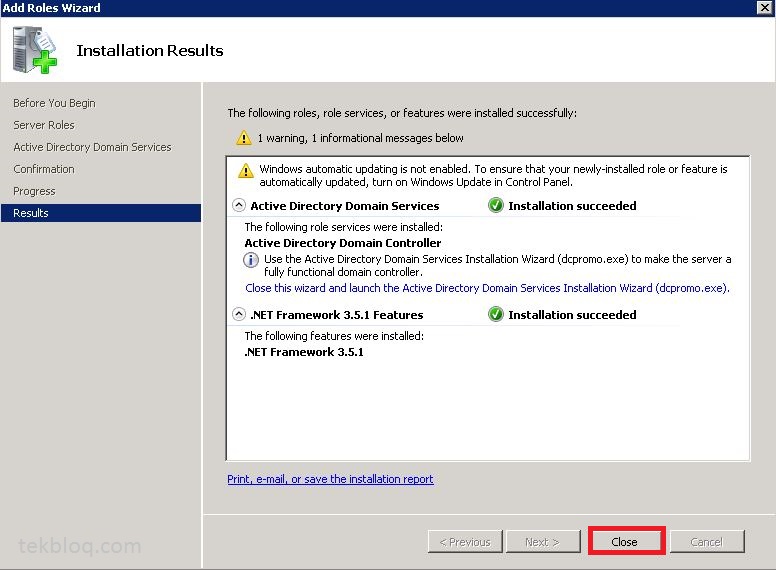 7. Enable remote management , Open the Server Manager window if it is not already open and Follow below to enable remote management: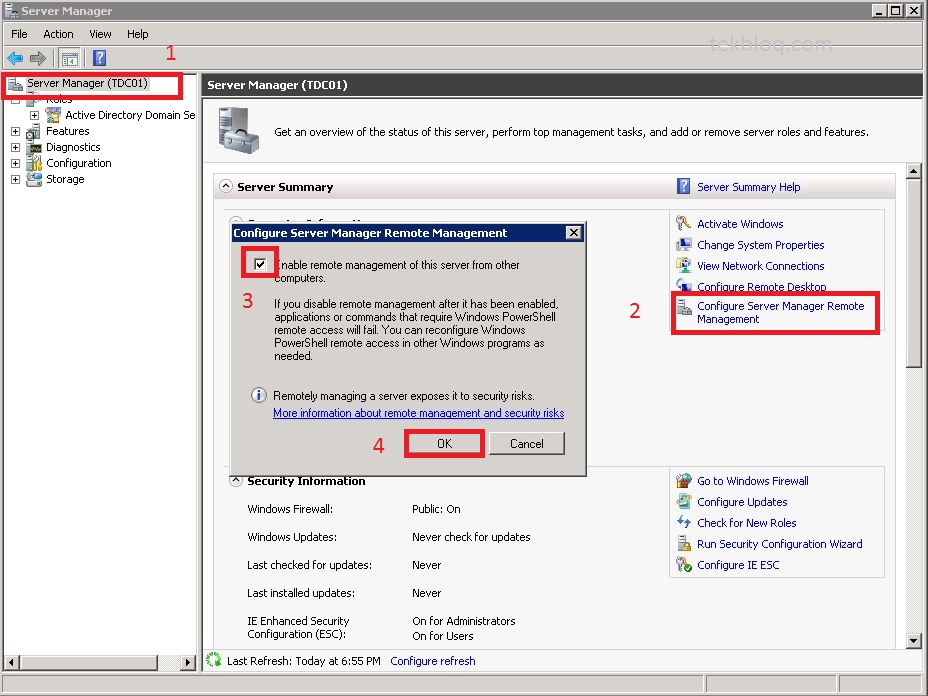 8.Open up Server Manager, expand Roles and click on Active Directory Domain Services. On the right hand side click on the Run the Active Directory Domain Services Installation Wizard (dcpromo.exe) :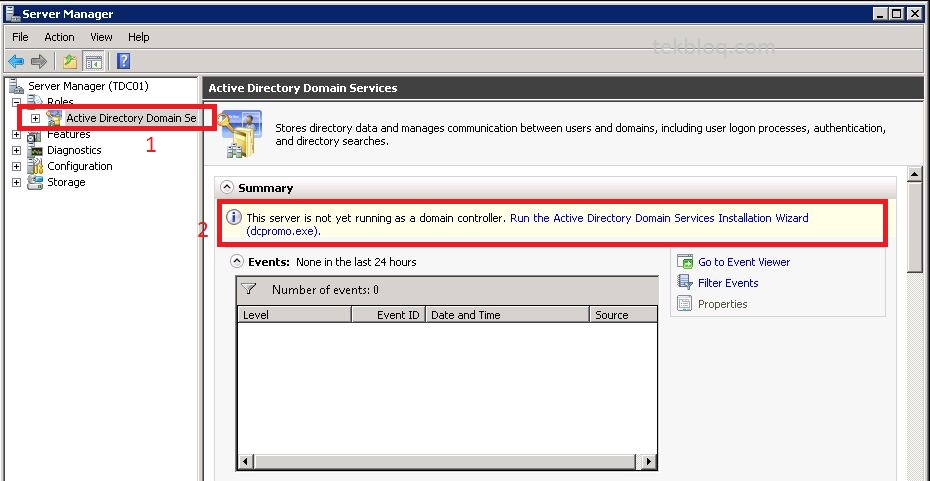 9. Click Next on the Welcome wizard: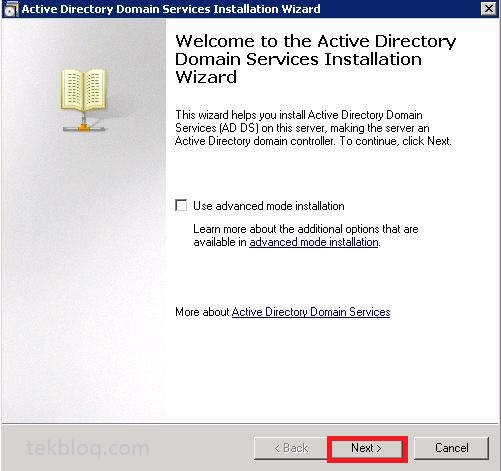 10. On the Operating System Compatibility page, click Next (The message that is shown now relates to older clients that do not support the new cryptographic algorithms supported by Server 2008 R2, these are used by default in Server 2008 R2)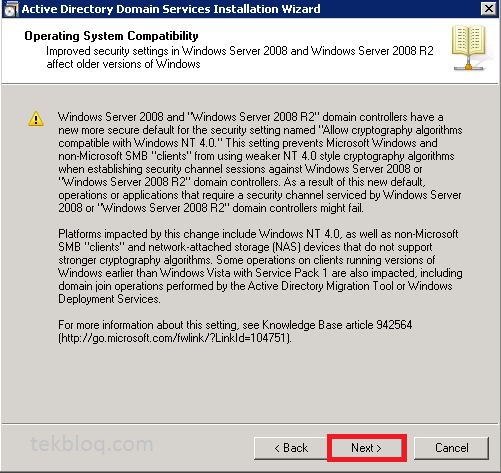 11. On the Choose a Deployment Configuration page, select Create a new domain in a new forest and then click Next: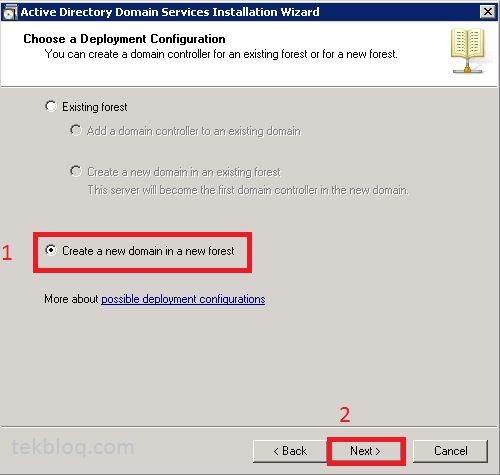 12. Enter the domain name that you choose during preparation steps. and click Next: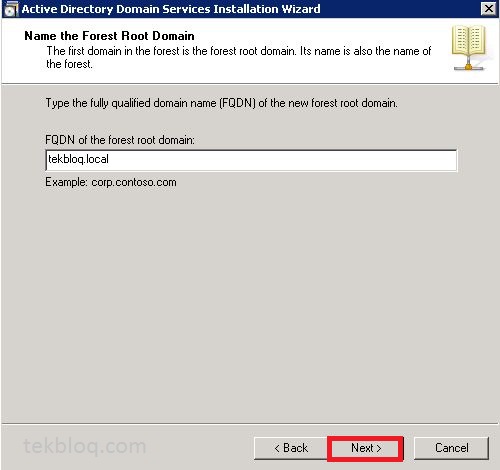 13. On the Set Forest Functional Level page, select Windows Server 2008 R2 in the Forest function level list. and  click Next: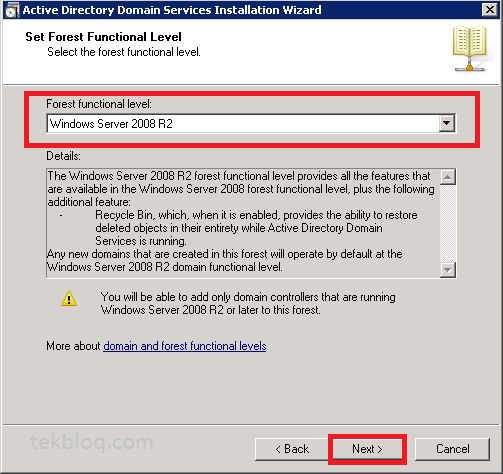 14. On the Additional Domain Controller Options page, select DNS server check box and then click Next: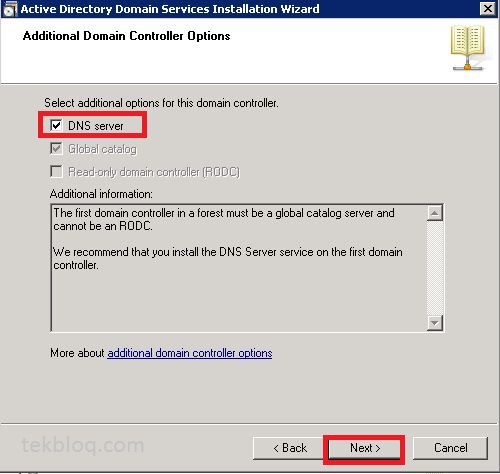 click Yes on the message dialog box that appears: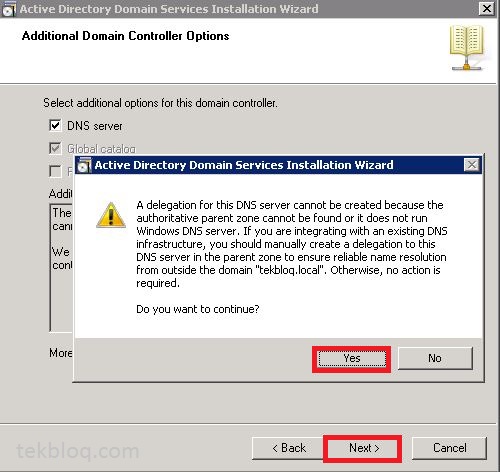 15. On the Location for Database, Log Files, and SYSVOL page, accept the default values and then click Next.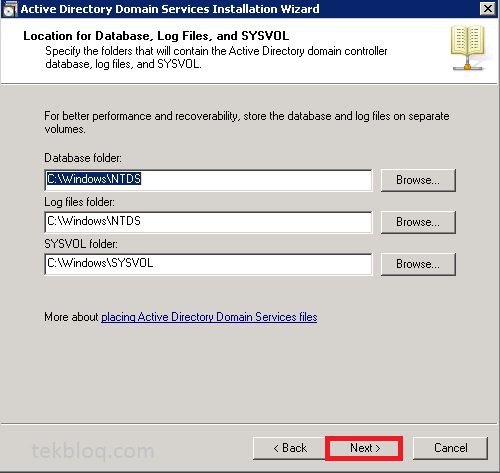 16. Choose Active Directory Restore Mode Password and click next: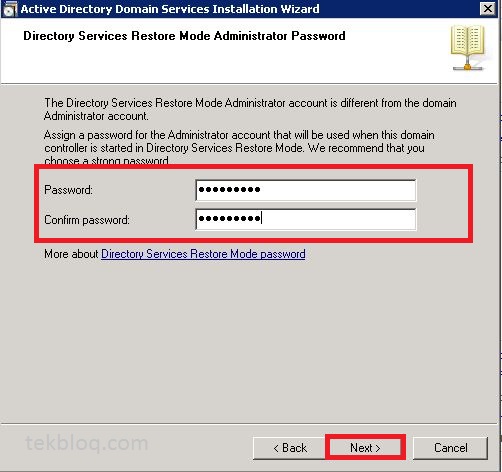 17. On the Summary page, review your selections(you can also export your settings) and then Click Next: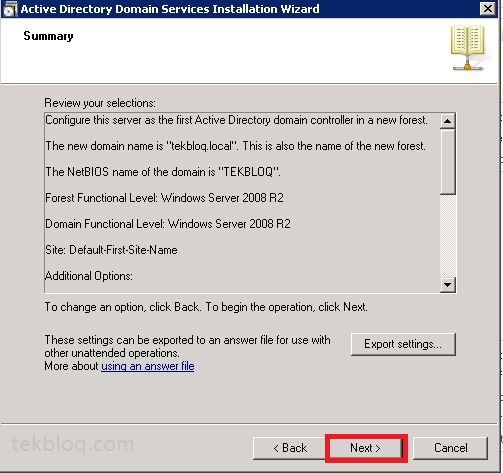 18. The installation begins and if you want server to restart automatically after the installation is completed, select the Reboot on completion check box: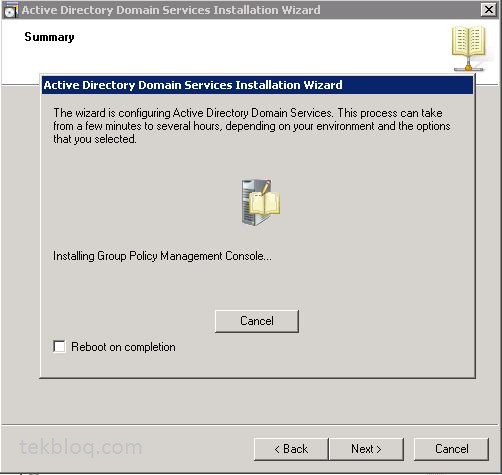 19. Click Finish to complete installation: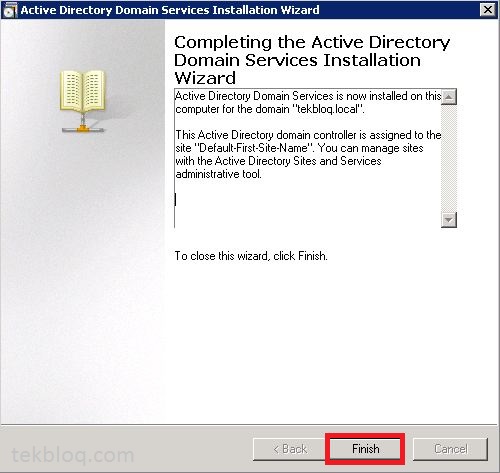 Then click Restart Now to  restart the server:

You can see ADDS roles under Administrator Tools from Start: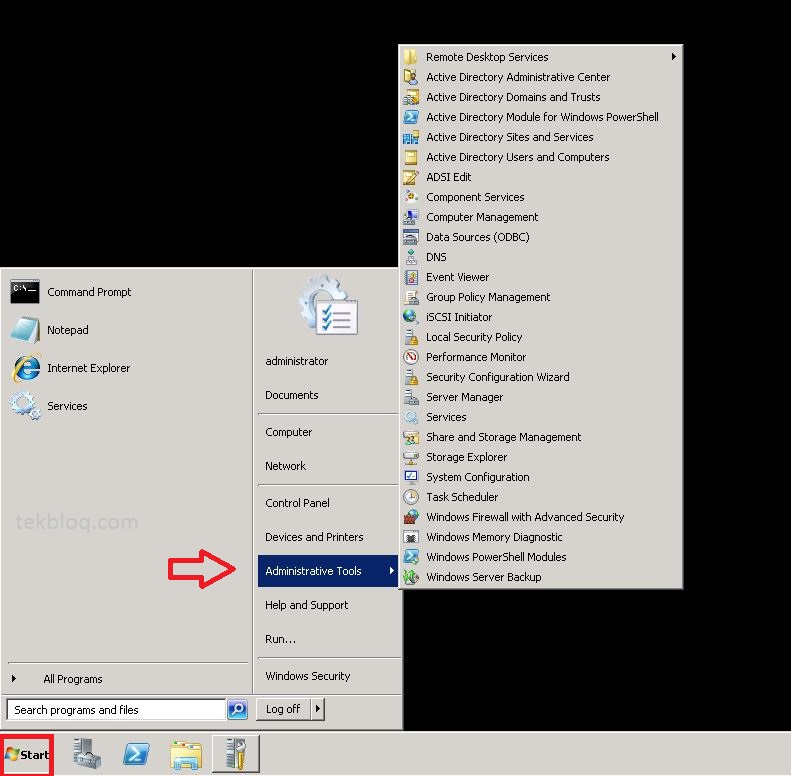 The following windows you can see AD Users and Computers And DNS manager screens: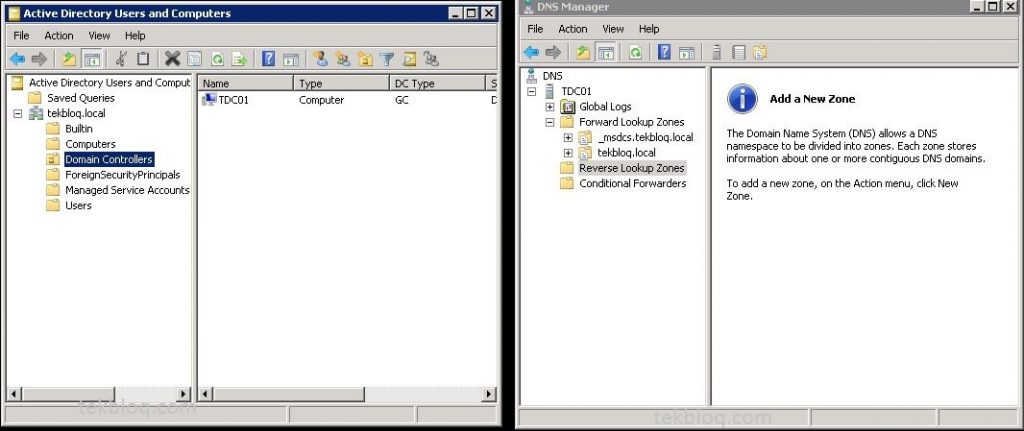 That's all – Installation of Active Directory Domain Services on your server is complete.