As a system administrator, you can add another system administrator, administrator, or limited administrator. As an administrator within a domain, you can add other administrators with access rights equal to or less restrictive than your own. Administrators can add limited administrators and configure their access rights.
To add an administrator account follow steps below:
1.In the console, click Admin , On the Admin page, click Administrators and Under Tasks, click Add an administrator: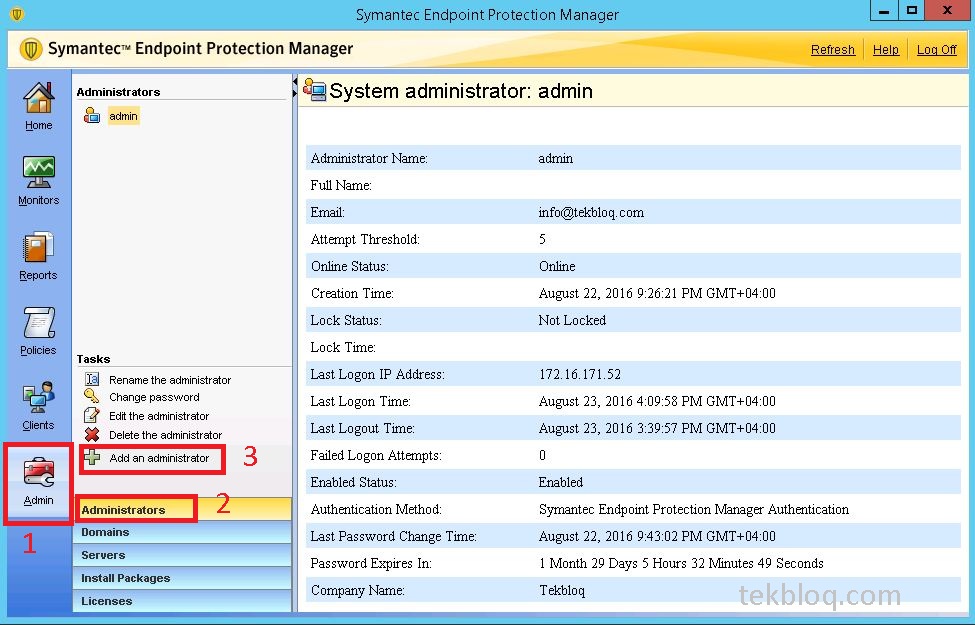 2. On the General tab, enter the user name and email address as below(Also you can set your Lock account parameters on the General tab):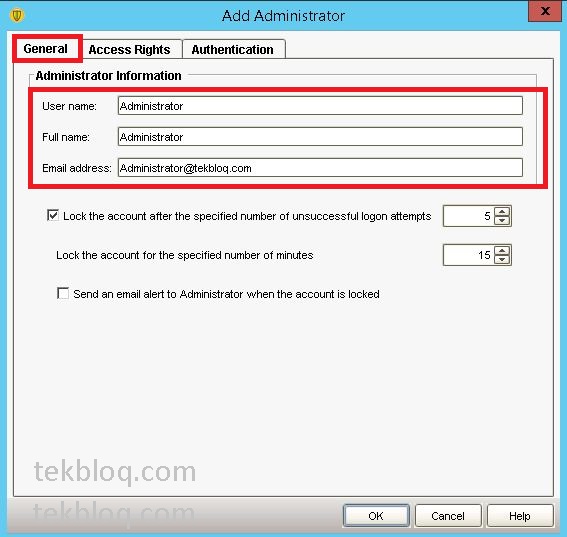 3.On the Access Rights  tabs, specify the administrator role and access rights. I select System Administrator option: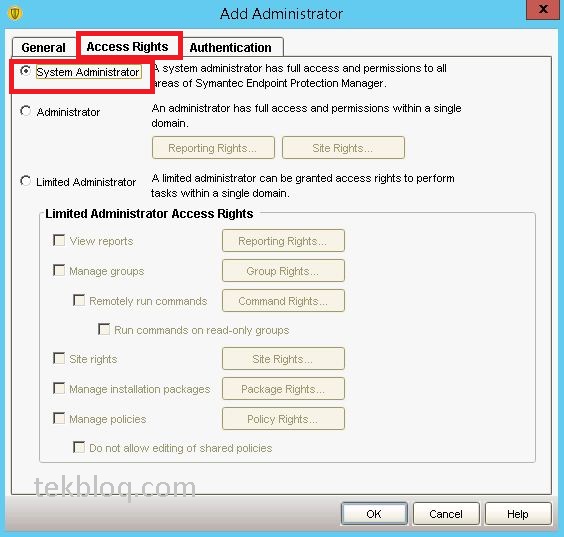 4. On Authentication tab you can set you  authentication method. I will be add domain administrator to manage Symantec Management console so i will select Directory Authentication, select Directory server  and type Account Name then click OK: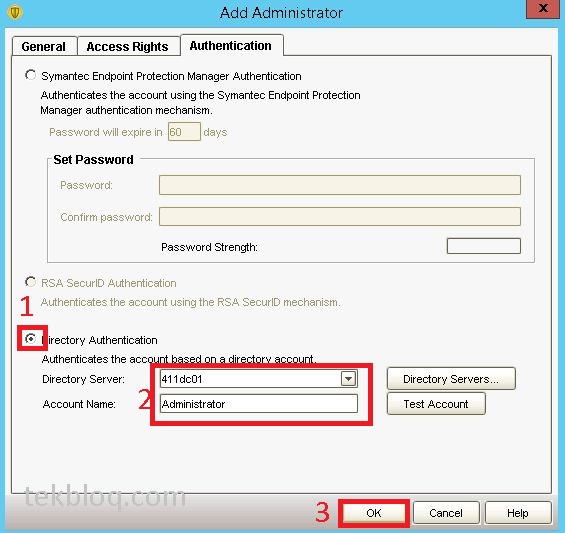 5. Type your current password for confirm the authentication changes and click ok:

So Administrator account added to Symantec Management console administrator account: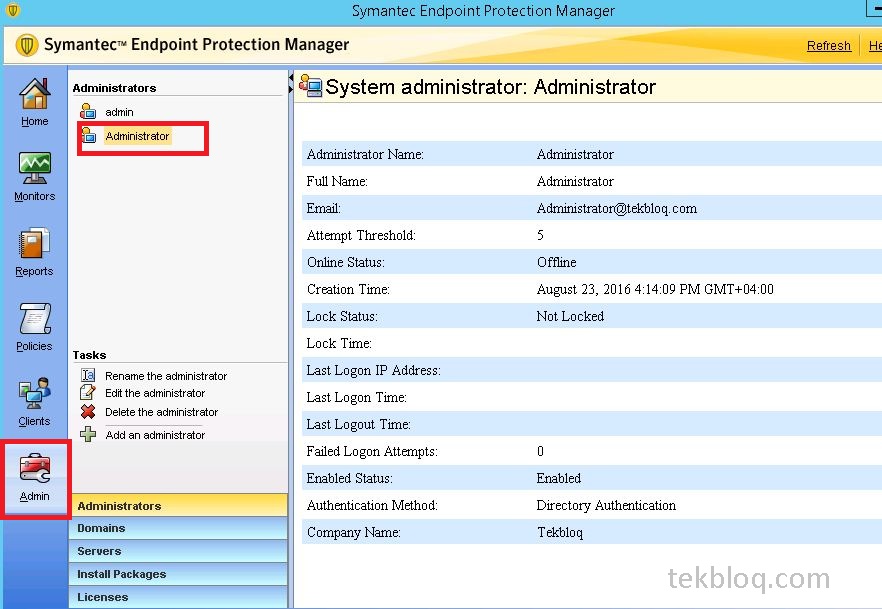 To reset Administrator account password we need to make visible Forgot your password? link on logon screen.
In the console, click Admin , On the Admin page, click Servers.Under Servers, select the Local site and Click Edit Site Properties: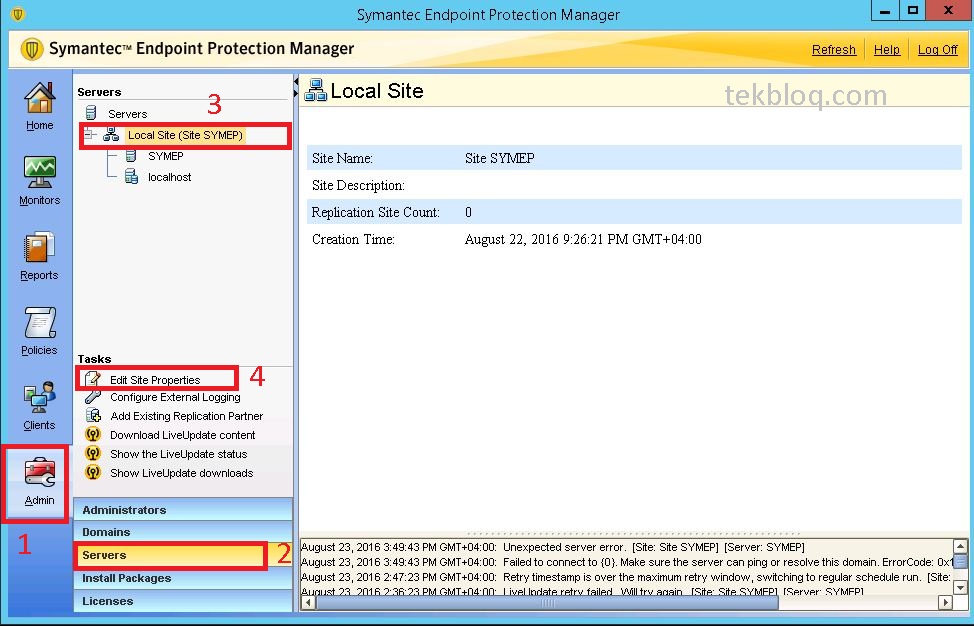 2. Click On the Passwords tab, check Allow administrators to reset the passwords and click OK: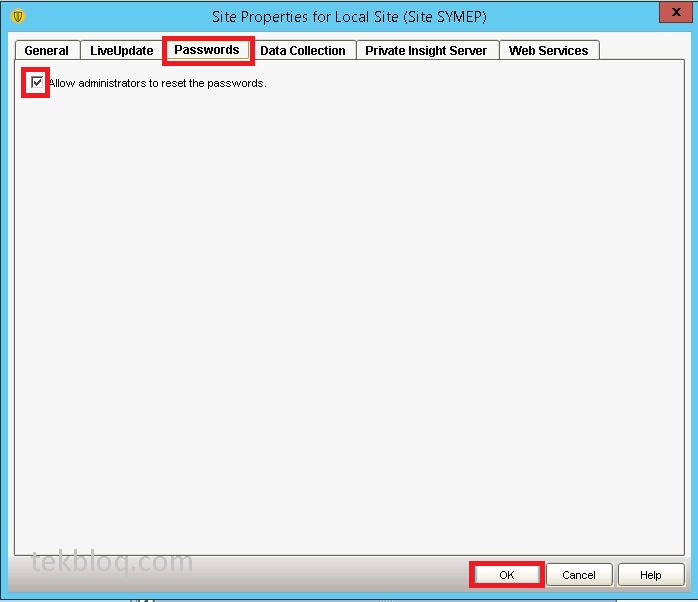 If you use Symantec Endpoint Protection Manager authentication, the default option for passwords is set to expire after 60 days. For 12.1.5 and later, you can display an option for administrators to use a password that never expires.
To Enabling Symantec Endpoint Protection Manager logon passwords to never expire follow steps below:
1.In the console, click Admin and then click Domains. Under Domains, select the domain for which to allow administrators to save logon credentials and click Edit Domain Properties: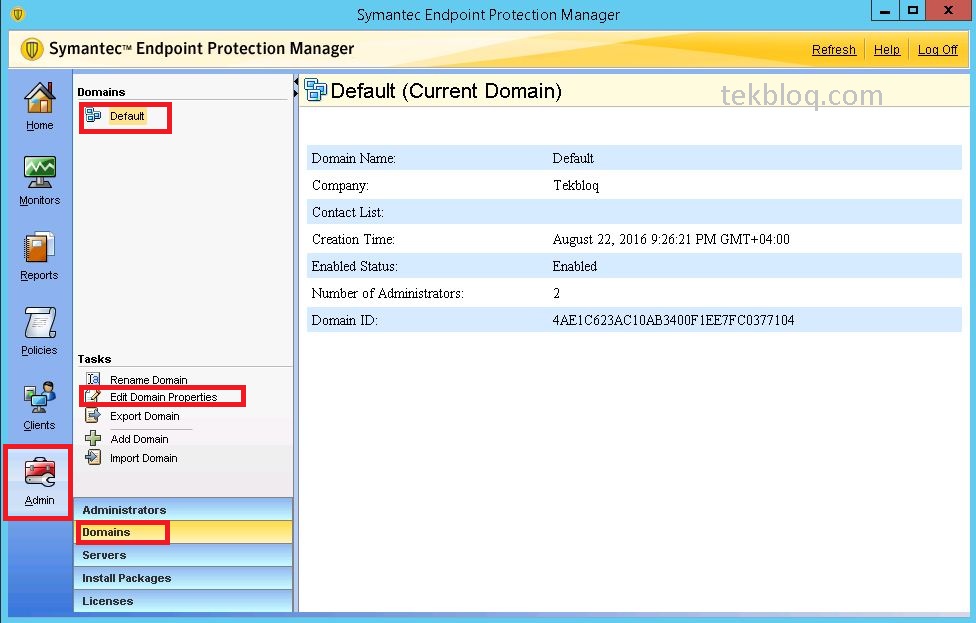 2.On the Passwords tab, click Allow never expiring passwords for administrators. Also you can check the option "Allow user to save credentials when logging on" :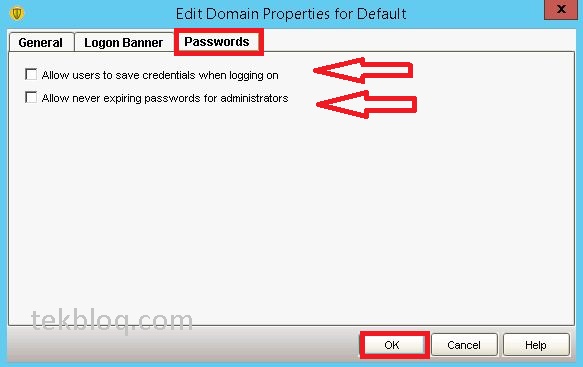 If you have a system administrator account, you can reset your own password and allow other administrators to reset their own passwords.
1.To reset a lost password in the Logon screen, click Forgot your password?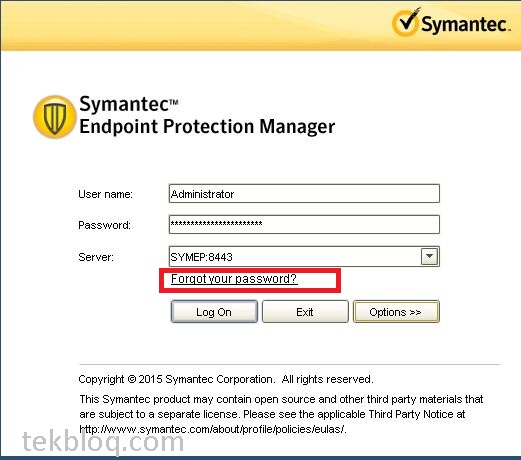 2. In the Forgot Password dialog box, type the user name for the account for which to reset the password. For domain administrators and limited administrators, type the domain name for the account. If you did not set up domains, leave the domain field blank and click Temporary Password.

The administrator receives an email that contains a link to activate a temporary password. An administrator can request a temporary password from the management console only once per minute. The administrator must change the temporary password immediately after logging on for security reason.