Remote Push pushes the client software to the computers that you specify, either by IP address or by computer names. Once the package copies to the target computer, the package installs automatically. The computer user does not need to begin the installation or to have administrator privileges.
To install clients with Remote Push follow steps below:
1.Login to symantec endpoint protection manager console:
2.Click Add a client: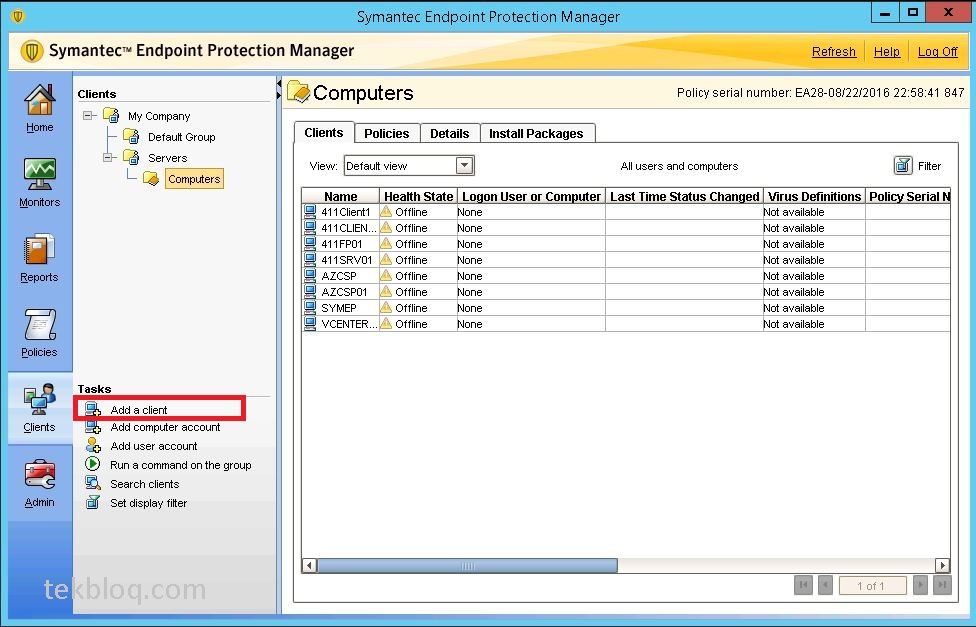 3.Click New Package Deployment to create a new installation package, and then click Next.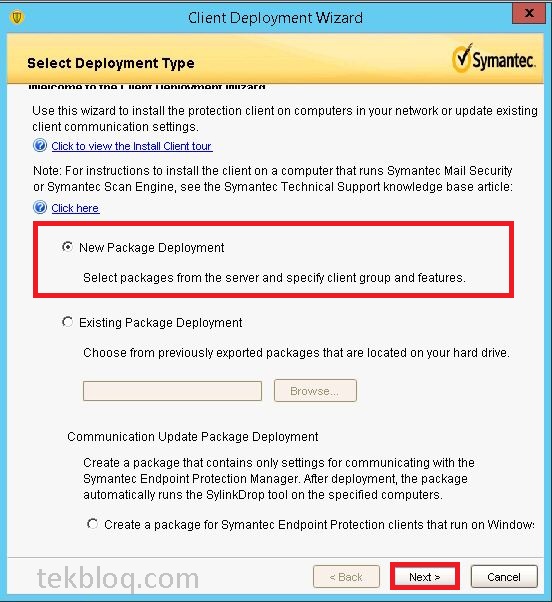 4.In the Select Group and Install Feature Sets panel, make selections from the available options, which marked below and  Click Next: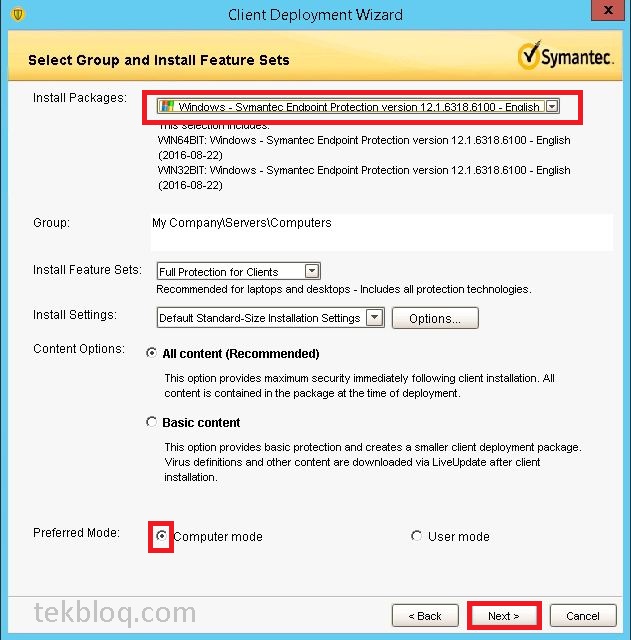 5. Click Remote Push, and then click Next: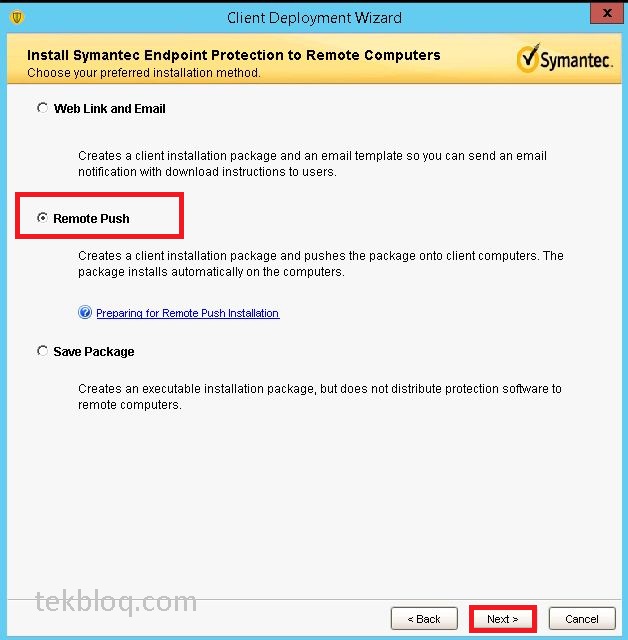 6.To find computers by IP address or computer name, click Search Network, and then click Find Computers ,then  type IP address or computer name click OK: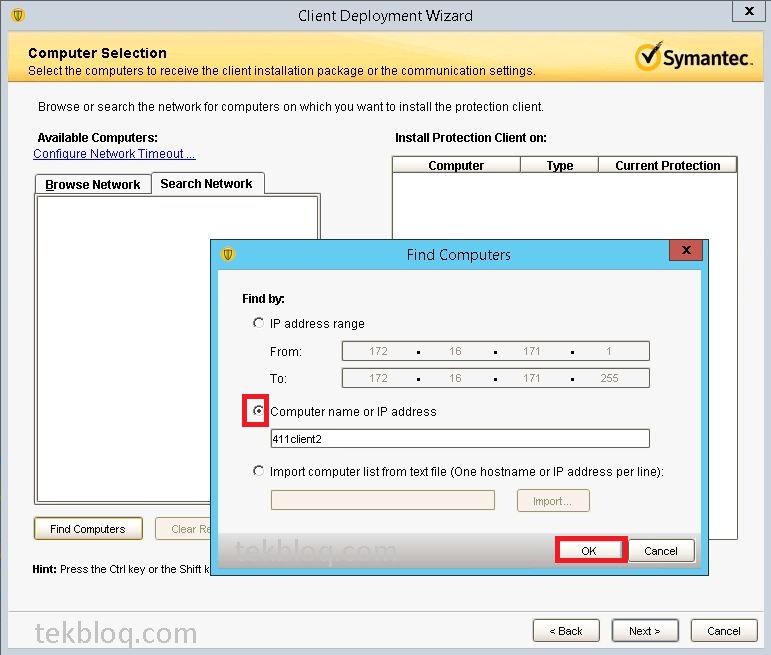 7. Click >> to add the computers to the list, and authenticate with the domain or workgroup if the wizard prompts you and click OK( The remote push installation requires elevated privileges. If the client computer is part of an Active Directory domain, you should use a domain administrator account.):
8.Click Next,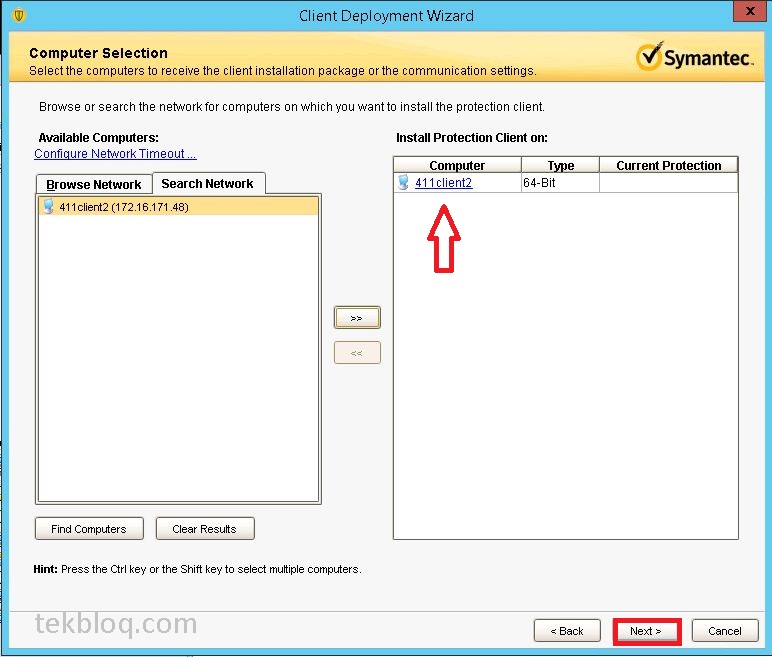 and then click Send to push the client software to the selected computers.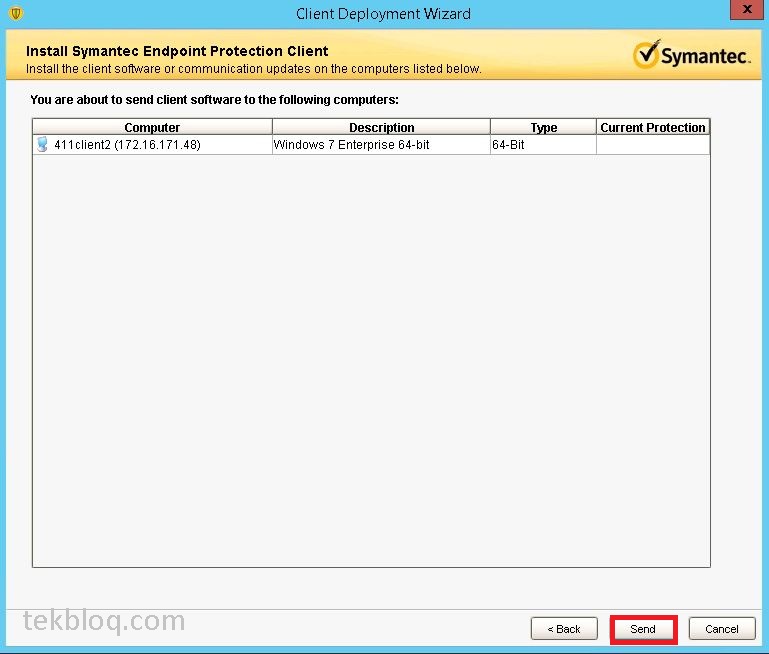 Wait few minutes to complete remote push: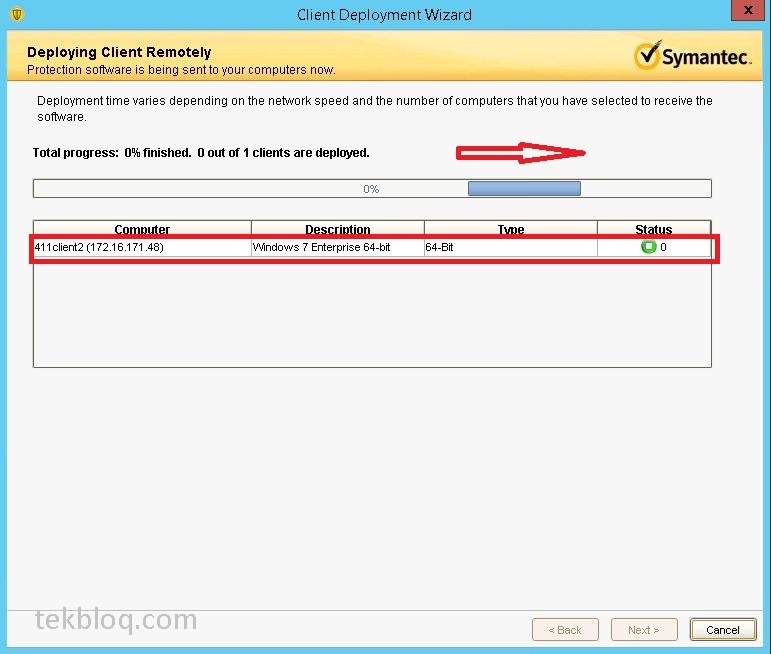 9. Once remote push completed Click Next, and then click Finish.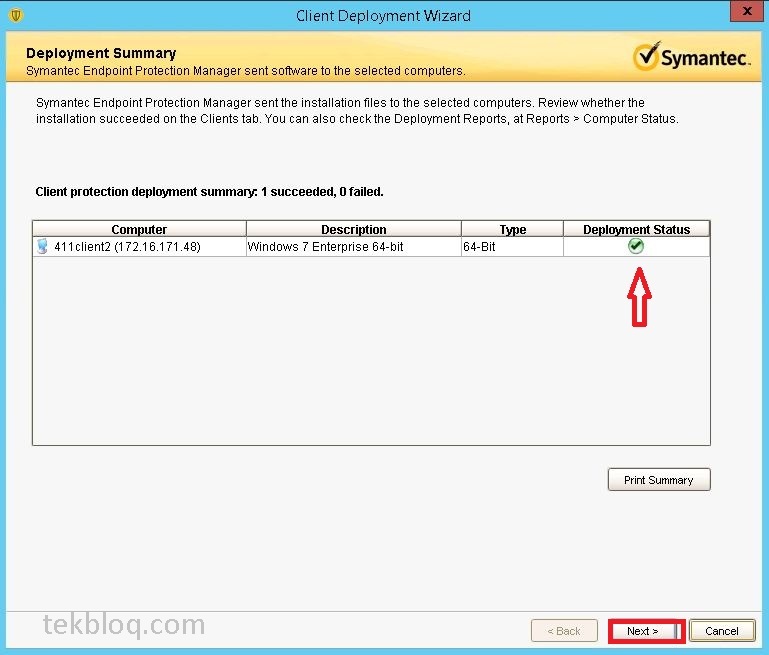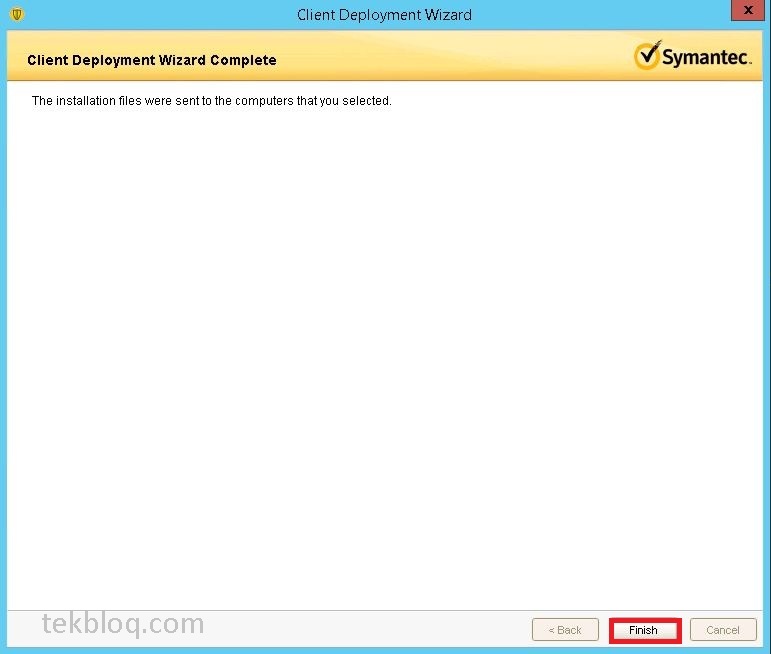 10. Then we need to wait to complete installation process on client computer. Once it completed Symantec Endpoint protection requires restart: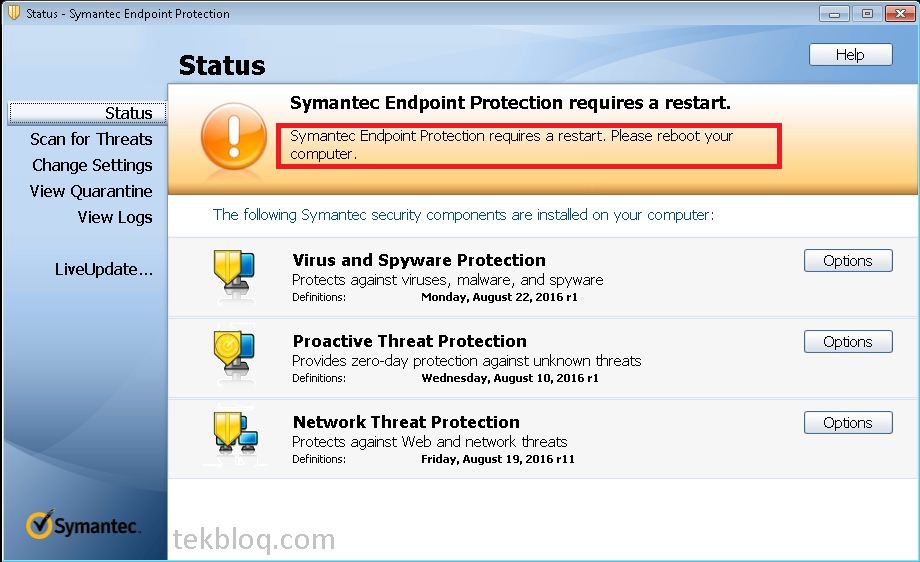 After restarting client computer status will be green like as below on Symantec Endpoint Protection Manager console: