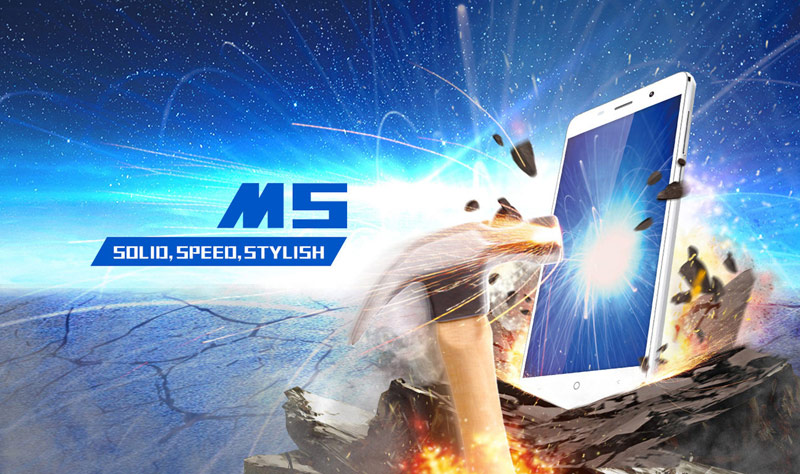 China has released a cheap "bullet-proof" smartphone. At least, the durable and inexpensive device cannot be broken with a hammer. A little-known manufacturer of smartphones Leagoo China proposed buyers gadget M5 with maximum endurance. The gadget casing is a complete metal frame. Its display with touch screen preserves the integrity and functionality even under a very strong mechanical pressure.
According to the manufacturer, the display is bulletproof. LeagooM5 rear part is made of polycarbonate. So, in the video released now, it is clear that the screen M5 can chop the walnuts, and is remained operational after a few hammer blows. LeagooM5 costs $70, and it is already on sale in China. Endurance is more important than functionality.
According to external parameters and functionality of the new product is not remarkable, though, and has a fingerprint reader to identify the stated speed of 0.19 seconds. The hardware basis of the device is a quad-core chip MT6580A. The phone has 2 GB of RAM and 16 GB of internal memory. The software platform has become the Android OS 6. Battery capacity is 2300 mAh. There is Wi-Fi support, Bluetooth, two SIM-cards and 3G. The screen size is 1280 x 720 pixels.