To solve this issue on Outlook 2010 we need to  Set the DelegateSentItemsStyle registry value to 1 on the Outlook 2010 client.
If you're running Outlook 2013 or a later version, you don't have to do anything. For Outlook 2010 follow steps below:
1.Click Start, click Run, type regedit, and then click OK and navigate to
HKEY_CURRENT_USER\Software\Microsoft\Office\14.0\Outlook\Preferences
2.On the Edit menu, point to New, and then click DWORD Value and Type DelegateSentItemsStyle, and then press Enter
3.Right-click DelegateSentItemsStyle, and then click Modify and In the Value data box, type 1, and then click OK.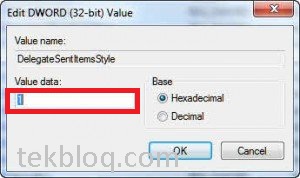 4. Exit Registry Editor
That's All.