Symantec Endpoint Protection is a client-server solution that protects laptops, desktops, and servers in your network against malware, risks, and vulnerabilities. Symantec Endpoint Protection combines virus protection with advanced threat protection to proactively secure your client computers against known and unknown threats, such as viruses, worms, Trojan horses, and adware.
You can now download a full installation file from FileConnect. You can access FileConnect from the following URL: https://fileconnect.symantec.com
We need to perform several tasks to install the management server and the console:
1.I downloaded the product and extracted the entire installation file to desktop and Run Setup.exe :
2.In the Symantec Endpoint Protection Installation Program dialog box, click Install Symantec Endpoint Protection,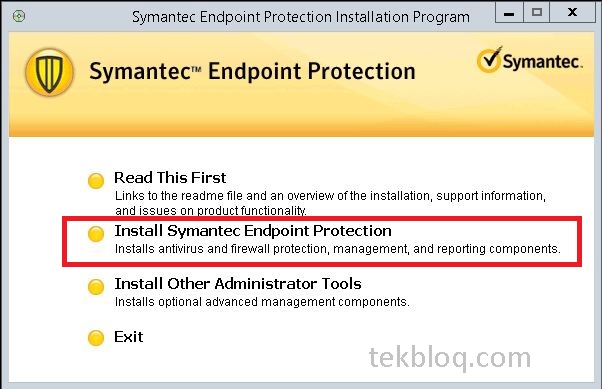 and then click Install Symantec Endpoint Protection Manager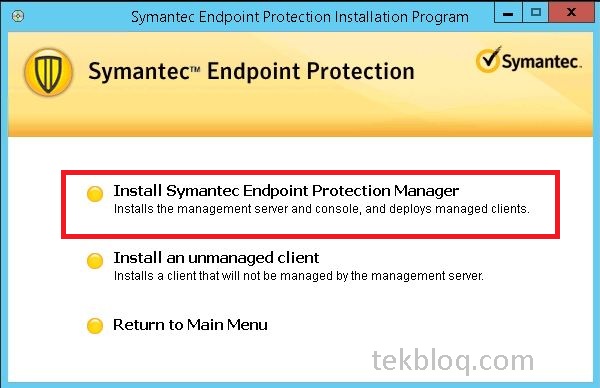 3. Click next to begin: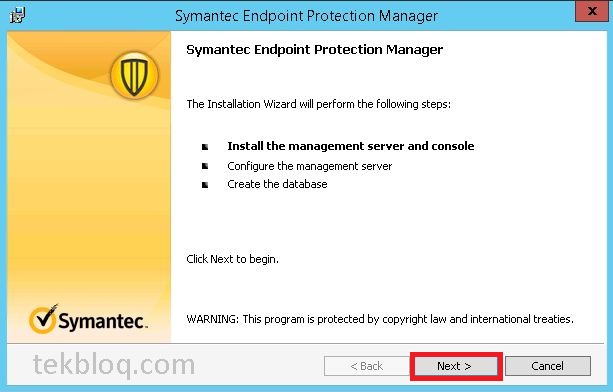 4.  License Agreement panel, click I accept the terms in the license agreement, and then click Next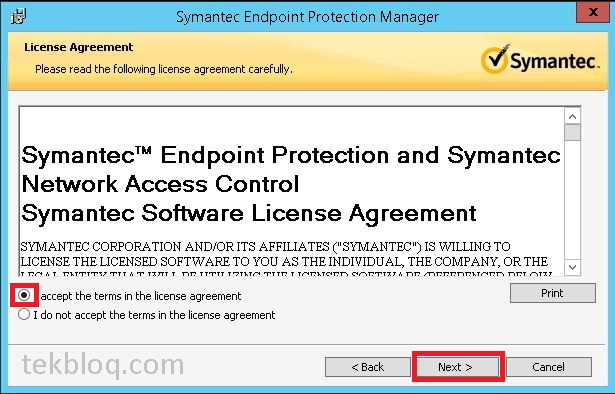 5.In the Destination Folder panel, accept the default destination folder or specify another destination folder, and then click Next: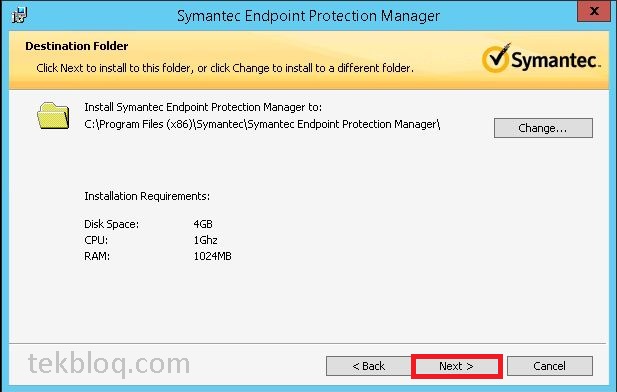 6.Click Install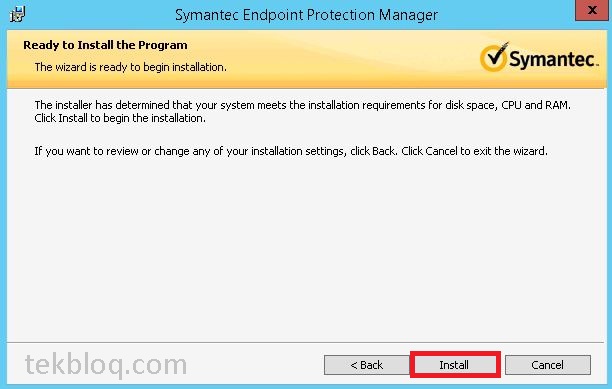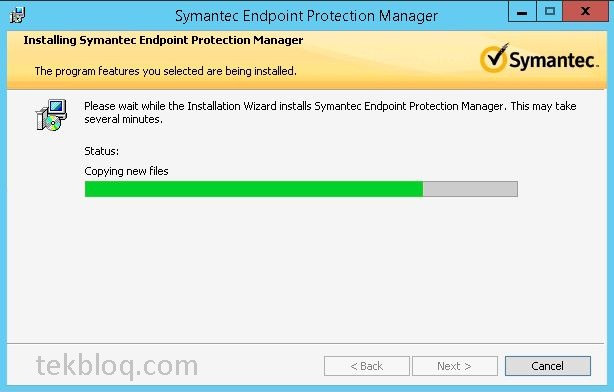 7.Click next: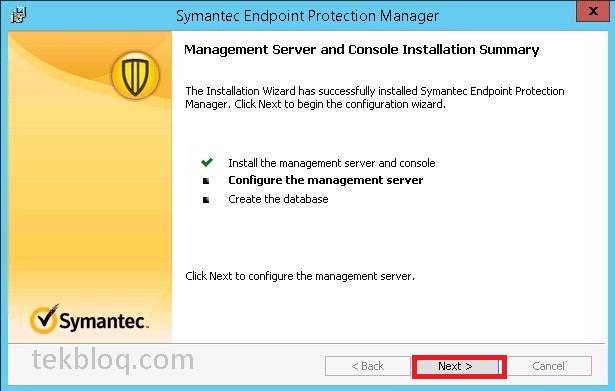 8. On this screen we will choose Custom configuration(if you have fewer that 100 clients choose Default configuration) and click next: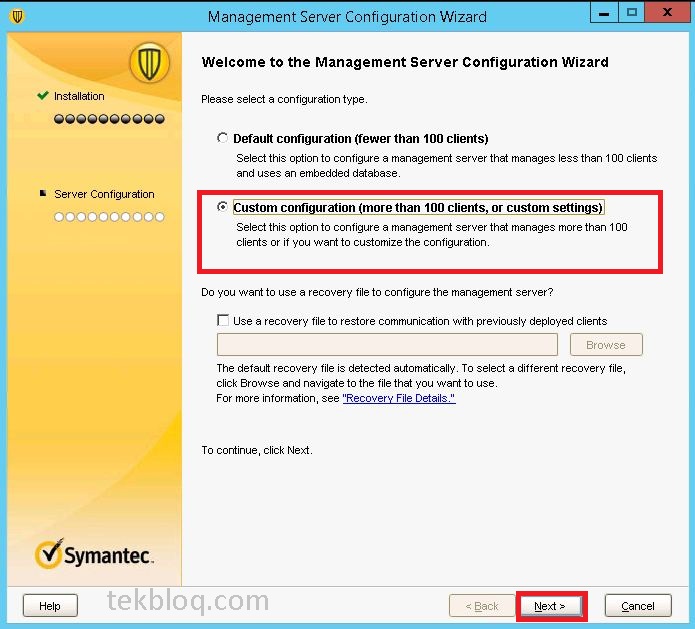 9.  i choose second option and click next:
10. This is my first installation so i select Install my first site and click next: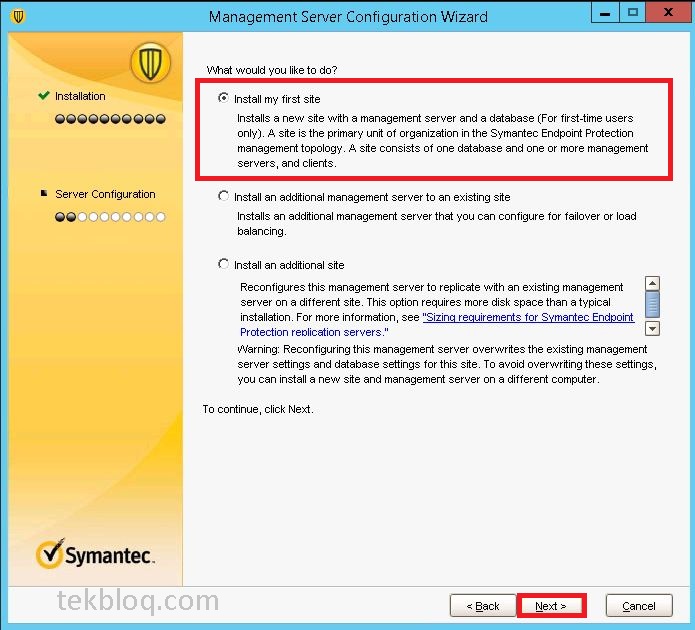 11. keep default and click next: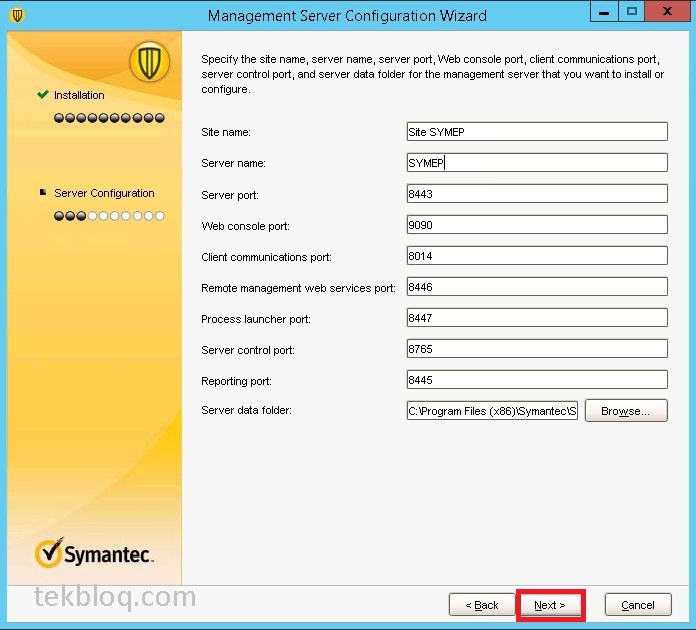 12.  i select Default Embedded database and click next(if you have MS Sql server you can choose that option):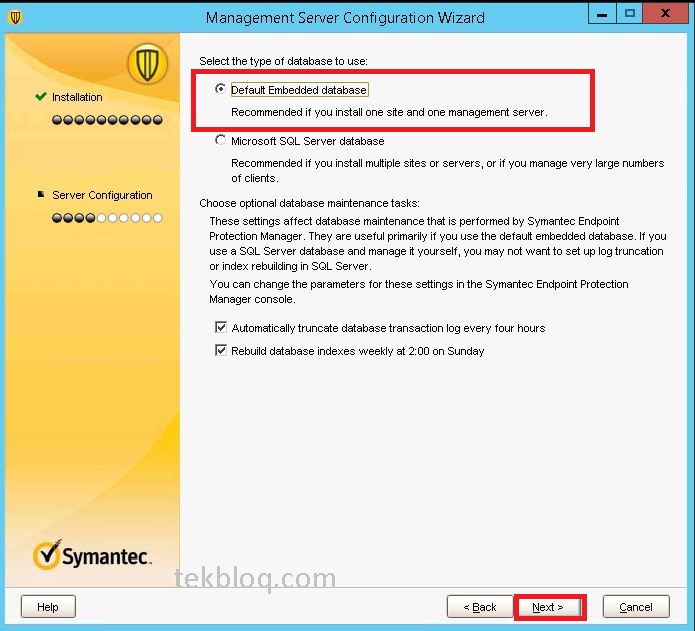 13. So type your information and click next: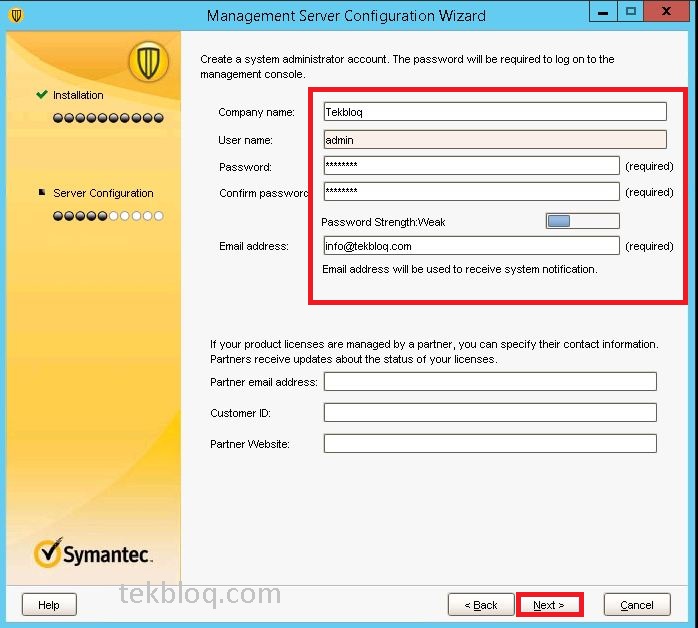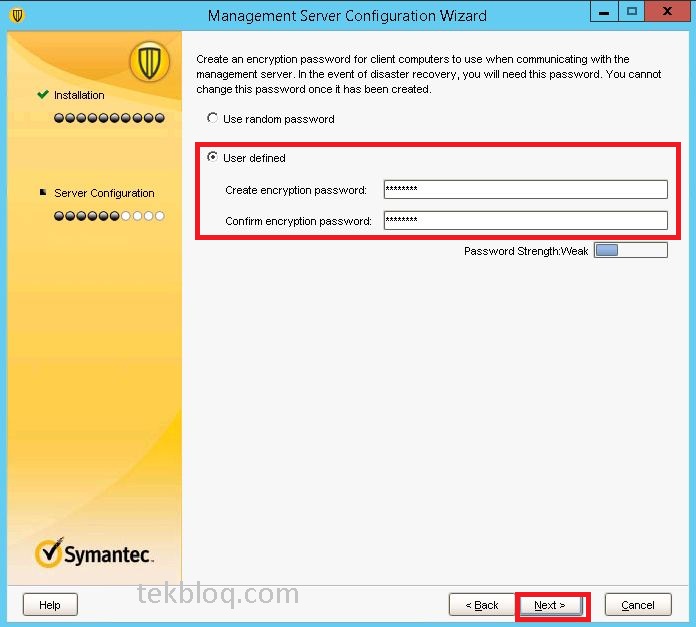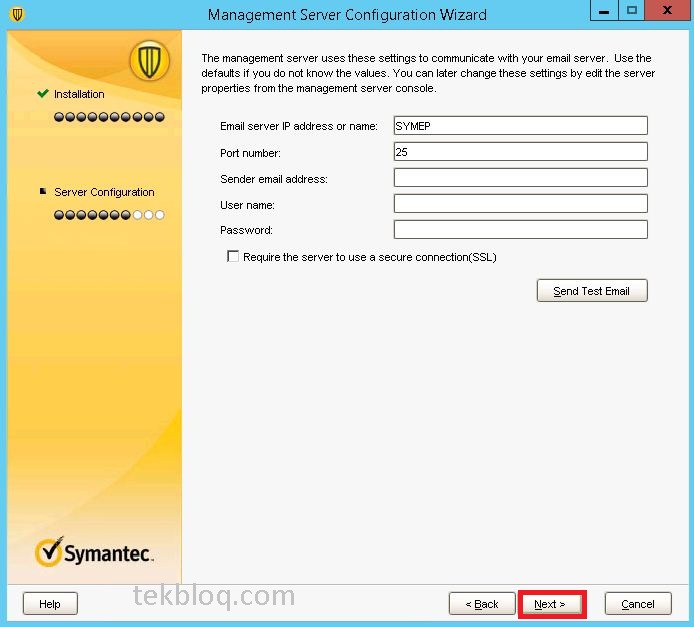 14. I select "Run Liveupdate during installation" option and click next: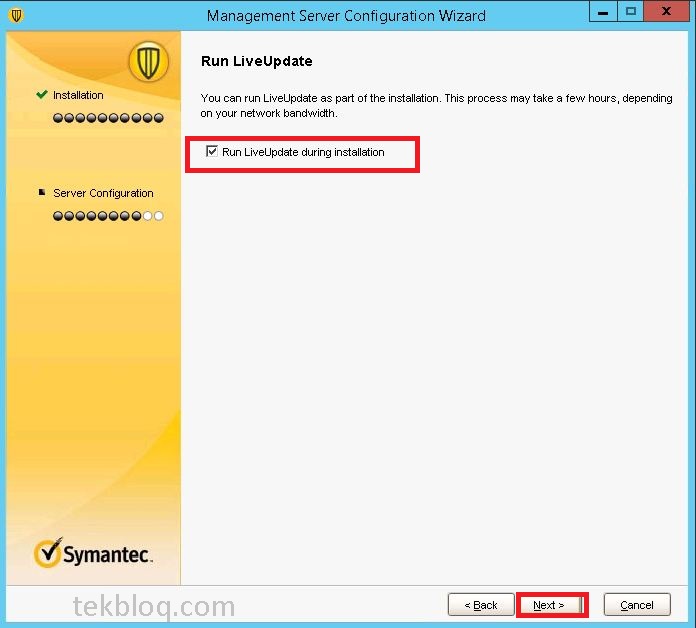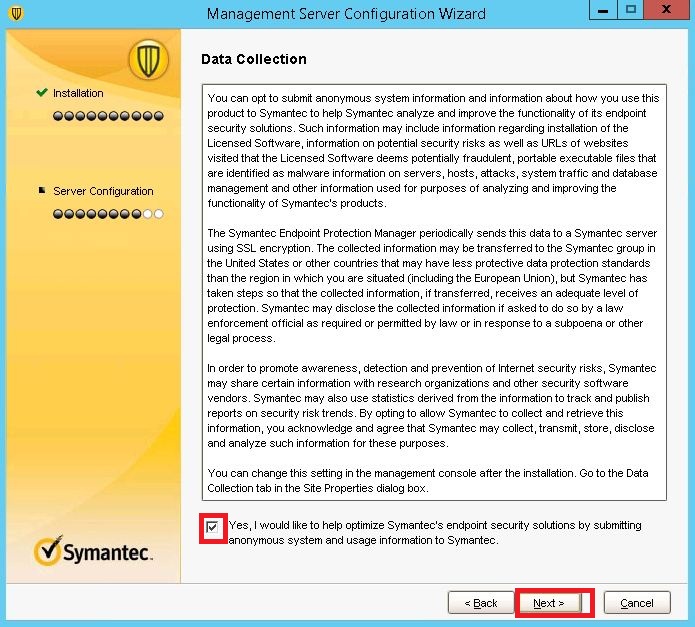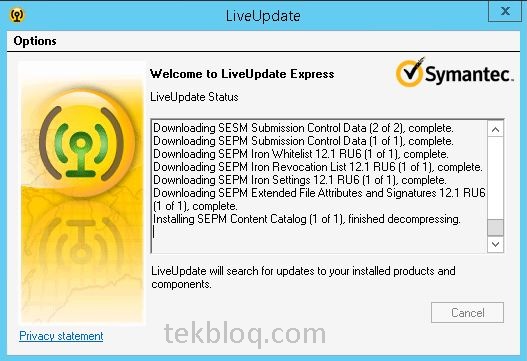 15.Click Finish to complete the configuration. The Symantec Endpoint Protection Manager console logon screen appears if you leave the option checked to launch Symantec Endpoint Protection Manager.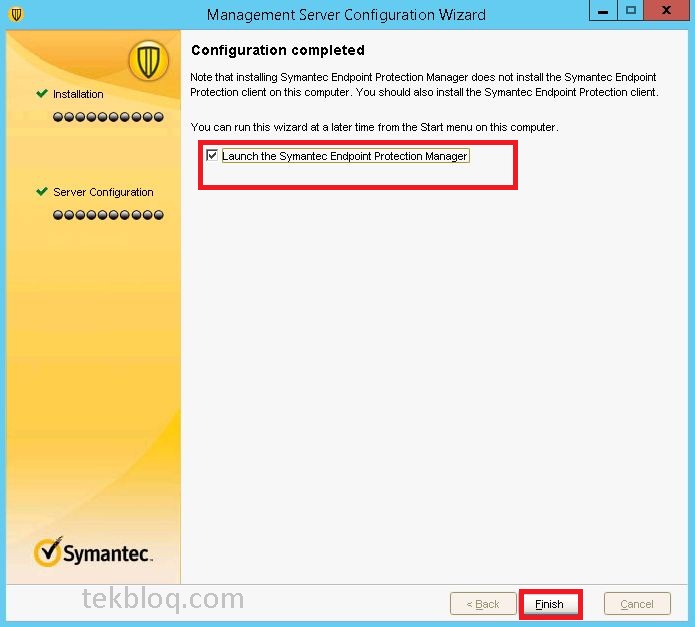 16. Type you username and password which you set on step-13 and click Log on: