Today we will look at how to configure FTP service on FreeNAS.
FreeNAS is a free and open-source software network-attached storage (NAS) system based on FreeBSD  system. FreeNAS supports Windows, OS X and Unix clients and various virtualization hosts such as XenServer and VMware.FreeNAS supports the OpenZFS files system which provides data integrity checking to prevent data corruption, enable point in time snapshotting, replication and several levels of redundancy including striping, mirroring, striped mirrors (RAID 1+0), and three levels of RAID-Z.
To configure FTP service on FreeNAS, please follow steps below:
1.Login to FreeNAS web administration: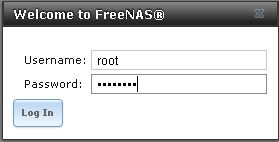 2.Shortly i want show you some basic configuration below, You can set your own hostname,DNS and etc: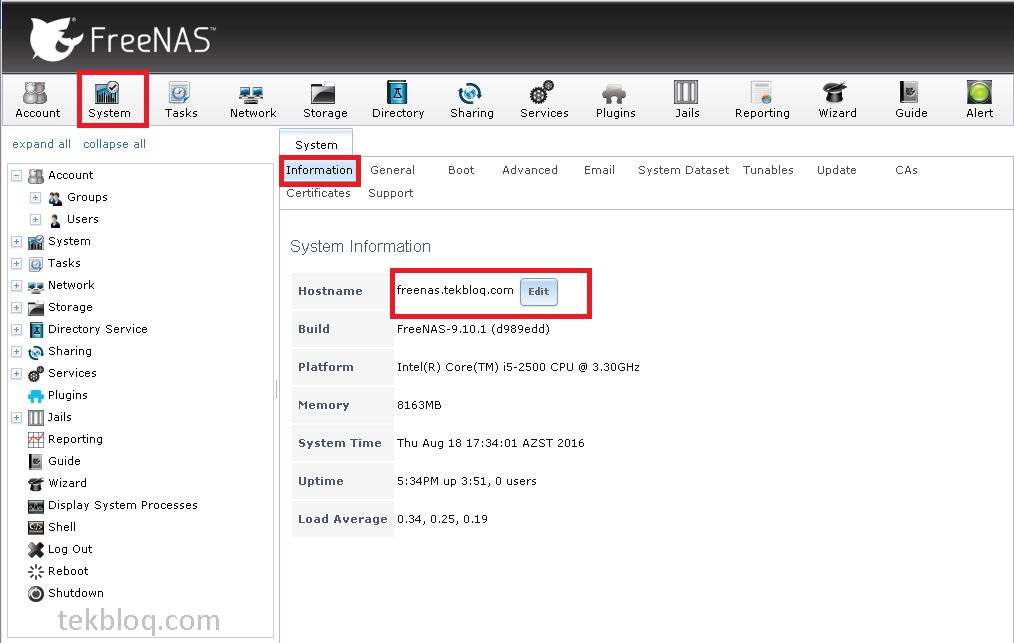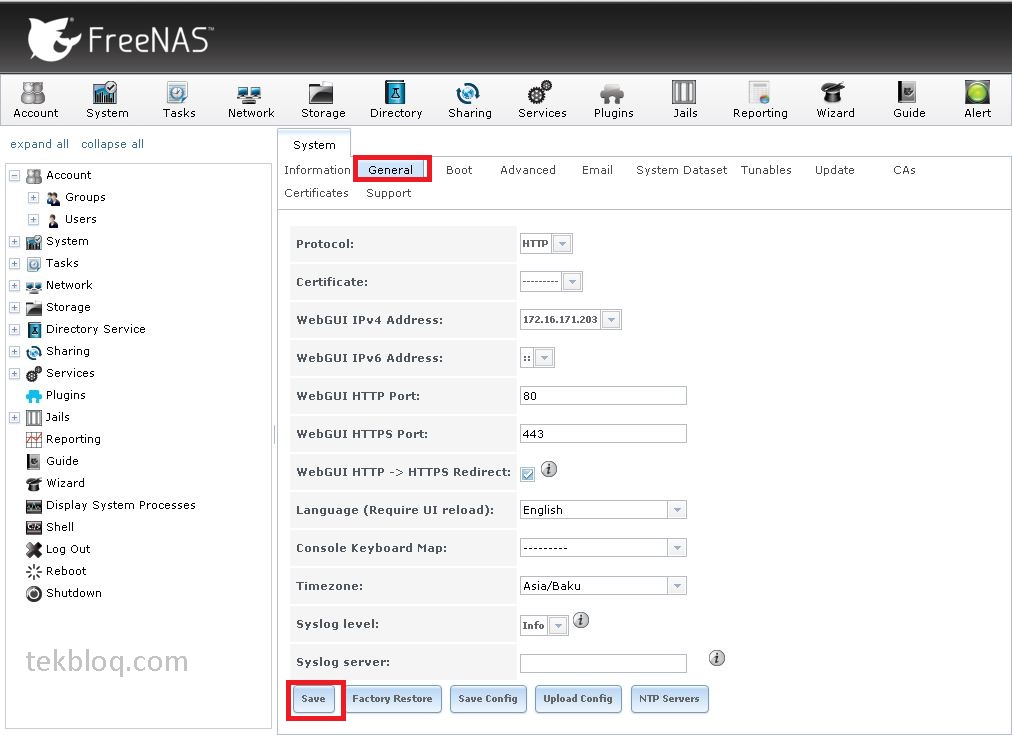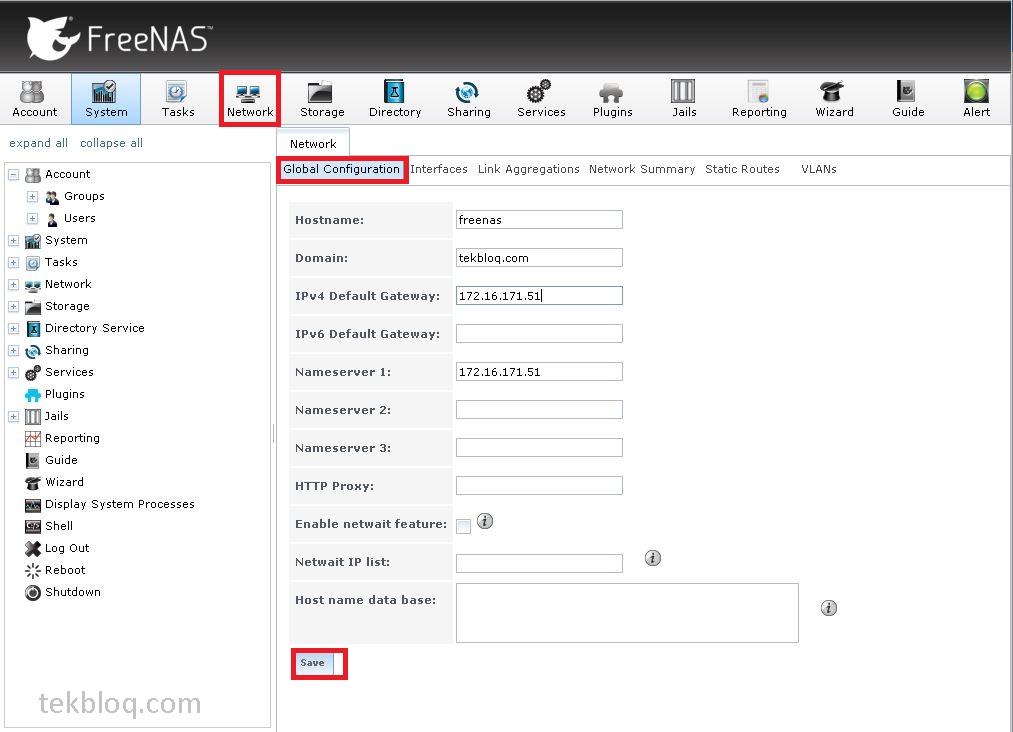 3.Then go to  Storage->Volumes and click on Volume Manager , type Volume Name and click + to add available disk and click Add Volume: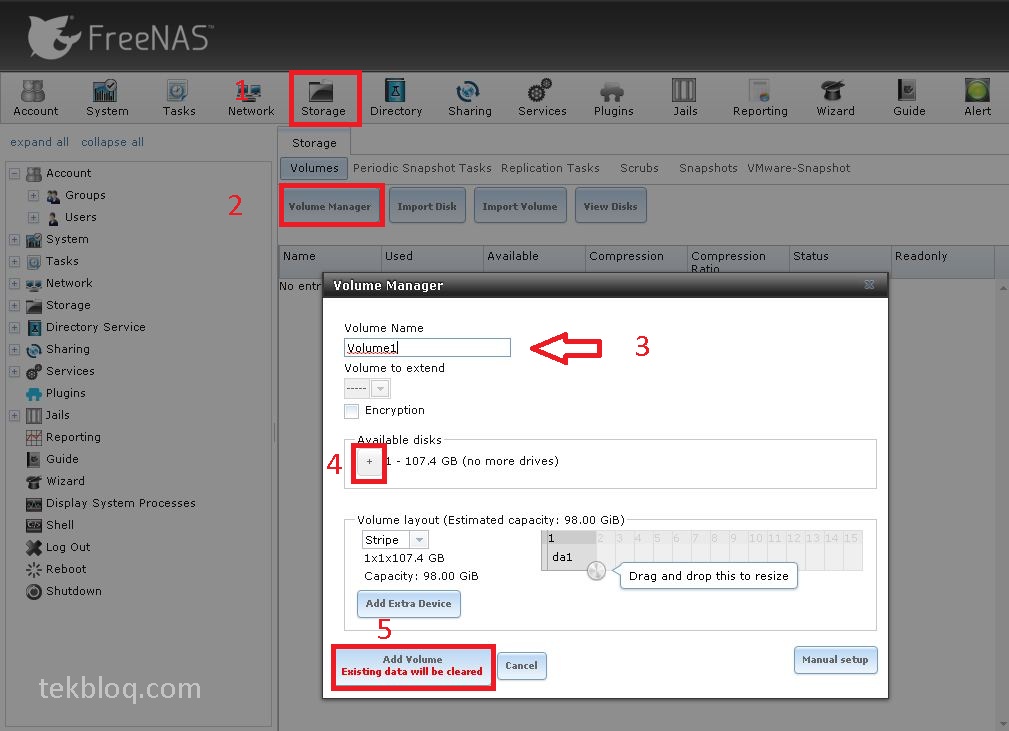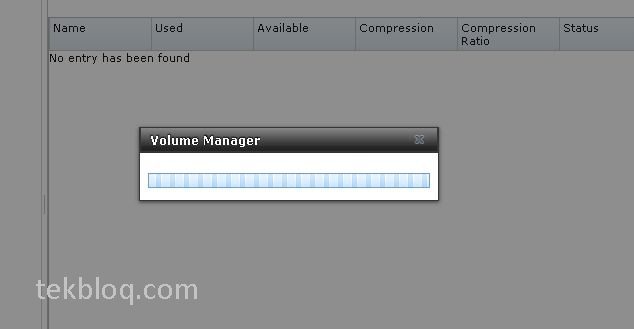 4.You can set permission to that volume  by clicking Permission (2):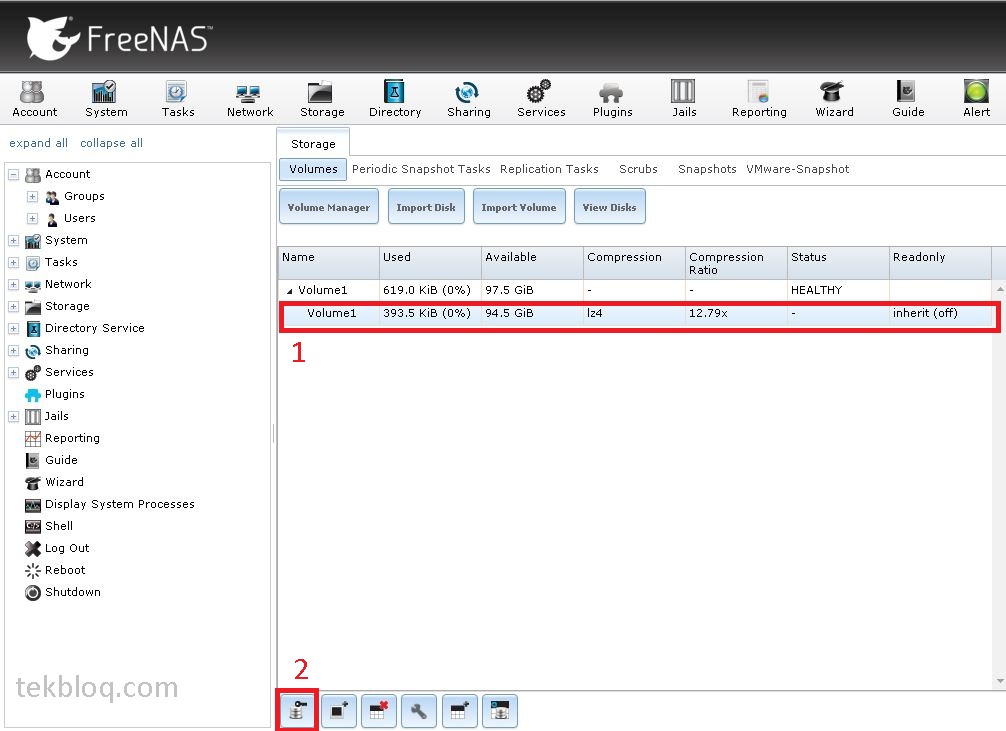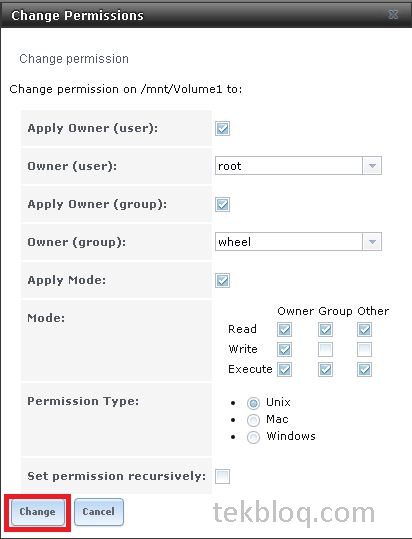 5.To start service FTP click Services menu and launch the FTP service and then click link showed below: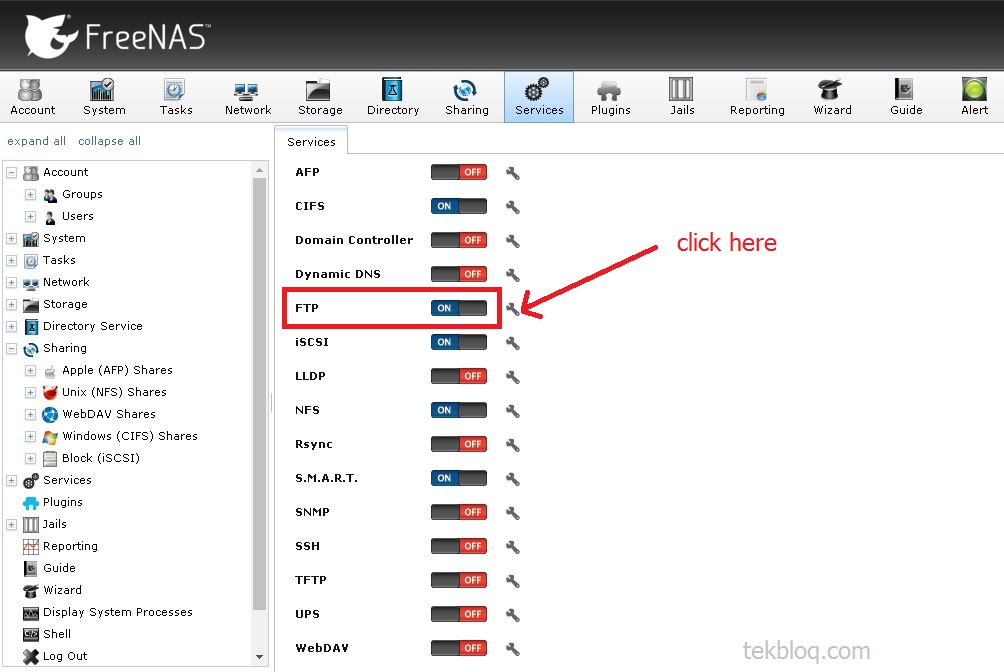 6. Click Allow Anonymous Login and then Browse to provide path and then click OK.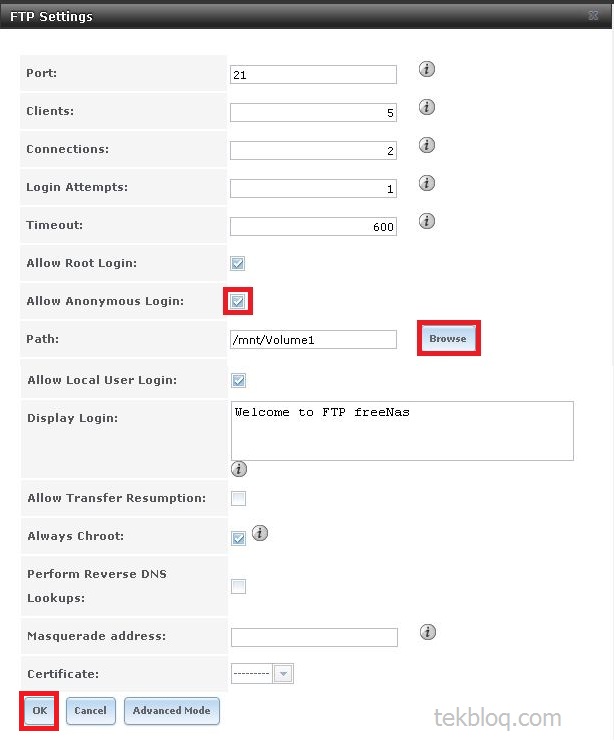 7. Now we will try anonymous login with FTP client software. So lunch FileZilla and click menyu which selected below: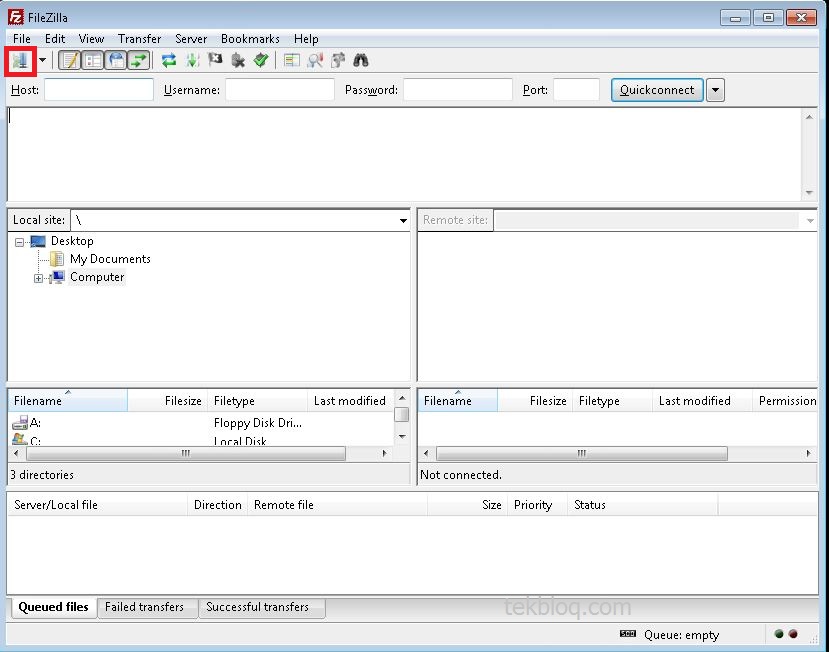 8. Click New Site and type name for New site and type Host ip address and select Anonymous on Logon type section and then click Connect: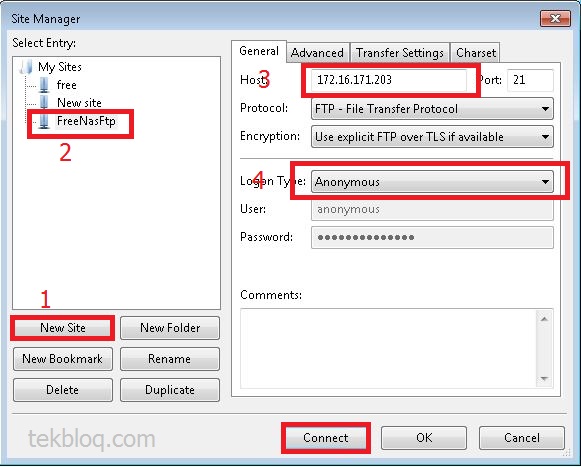 9. As we see Anonymous logon connected successfully: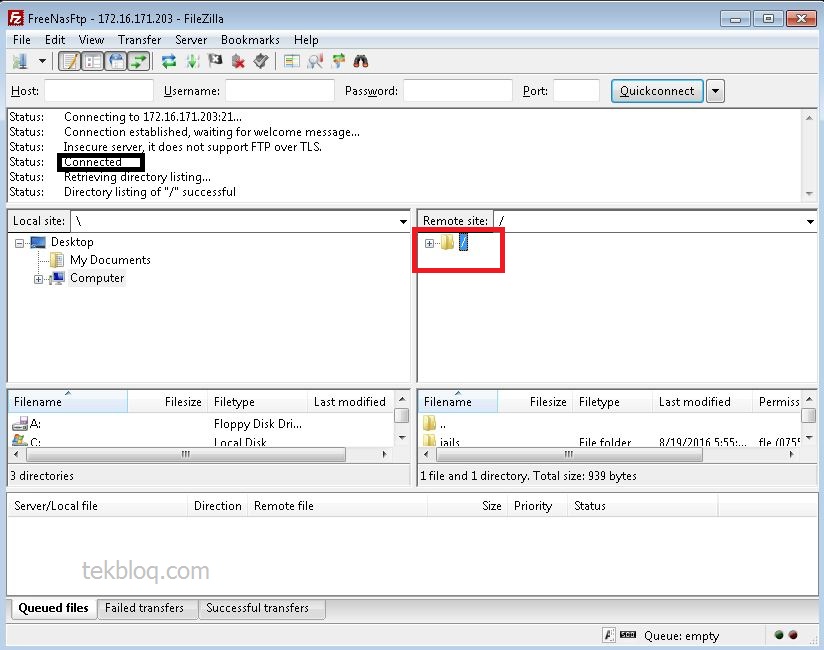 10. We can create new user on FreeNas and connect FTP server with that user. So follow steps below: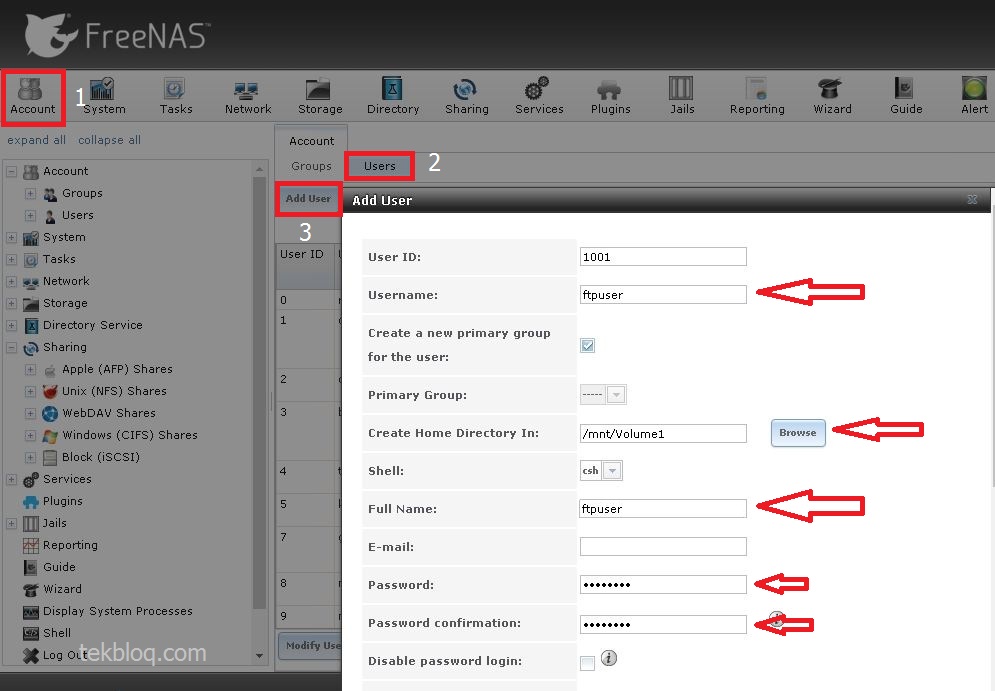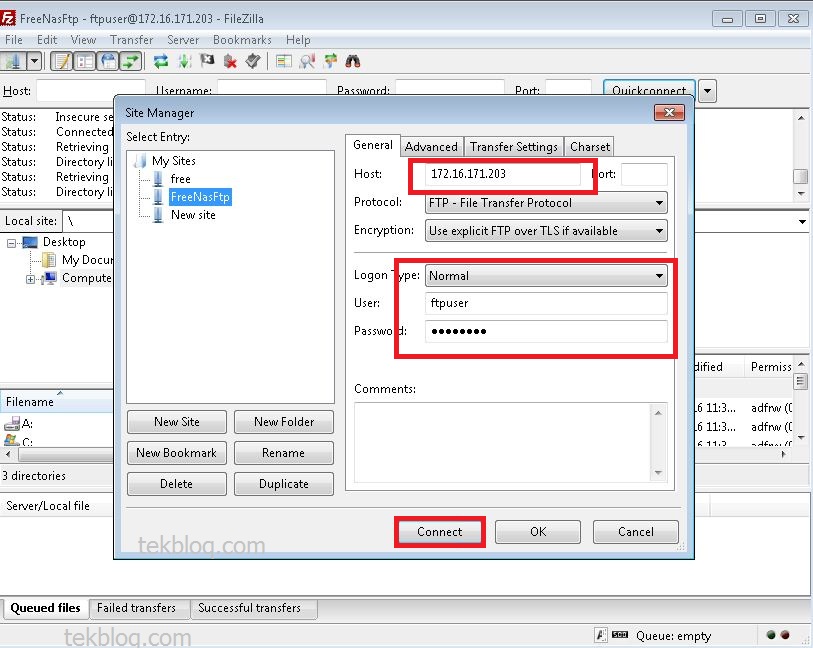 11. So this done successfully: