For connecting openfiler to VMware ESXi as iscsi storage follow steps below:
1.Open VMware vSphere web client and click on Hosts and Clusters: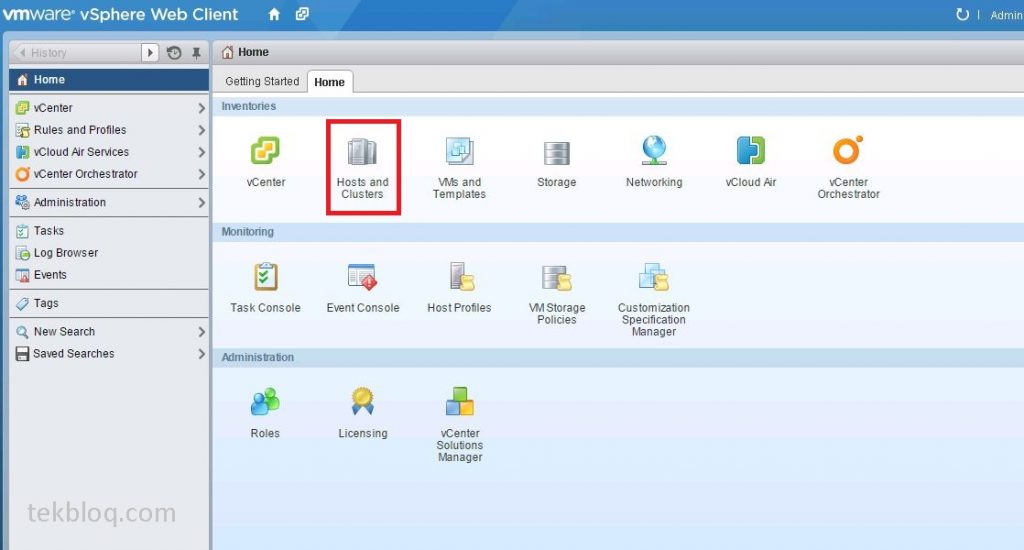 2. Click on host and navigate to Networking->virtual switches  and click on create virtual switch: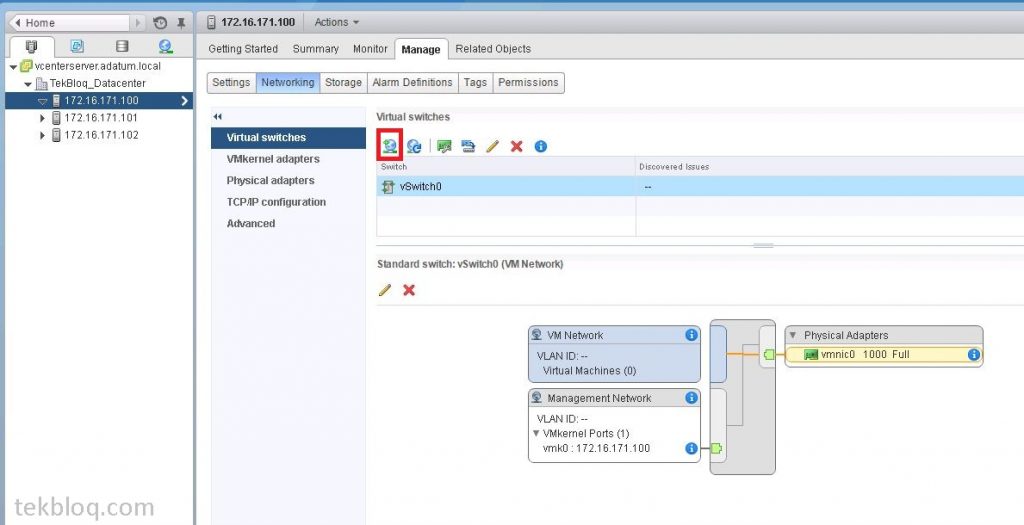 3. Select VMkernel network Adapter and click next: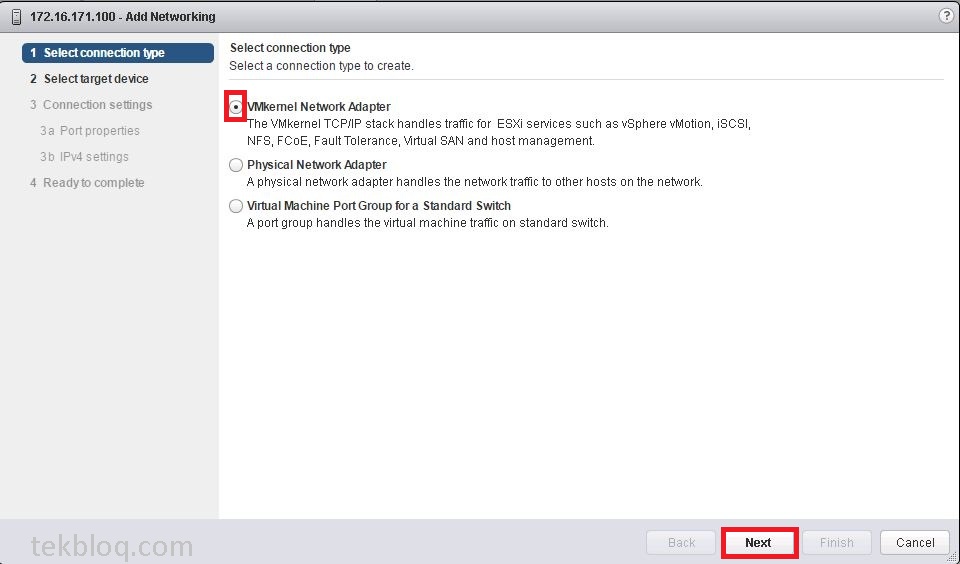 4. Select New standard switch and click next: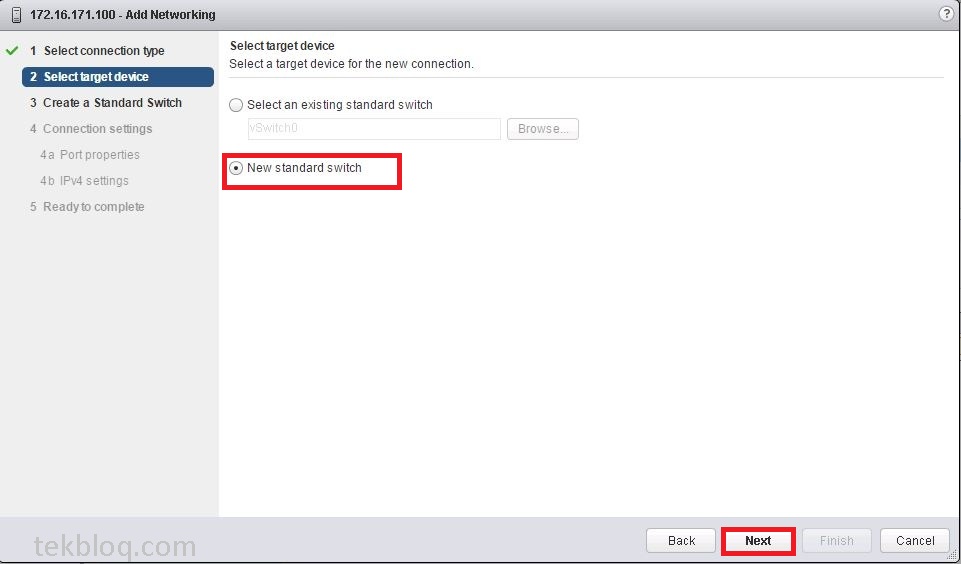 5. Click Add + and select Network adapters and click ok: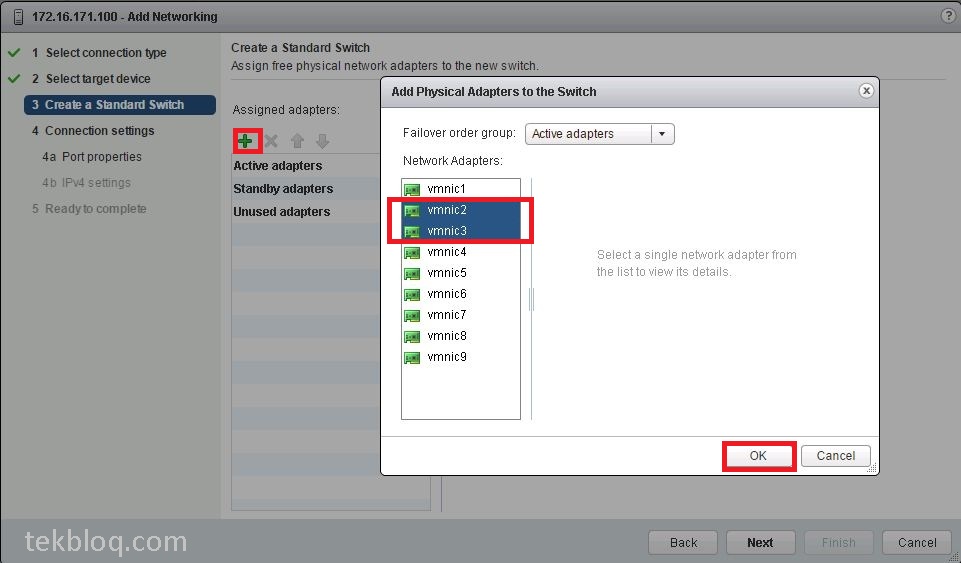 6. I select one adapter for active and standby another one. Click next: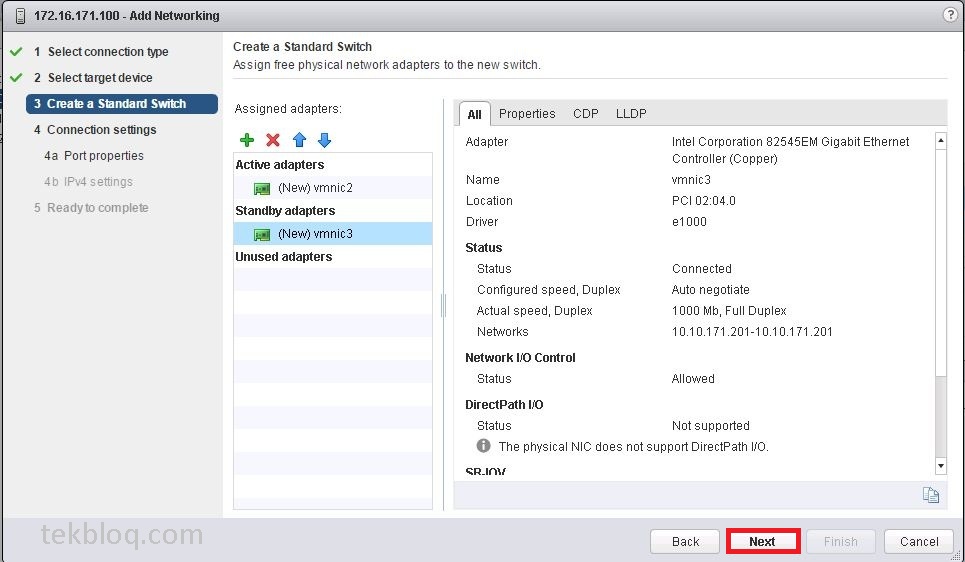 7. Give a name and click next: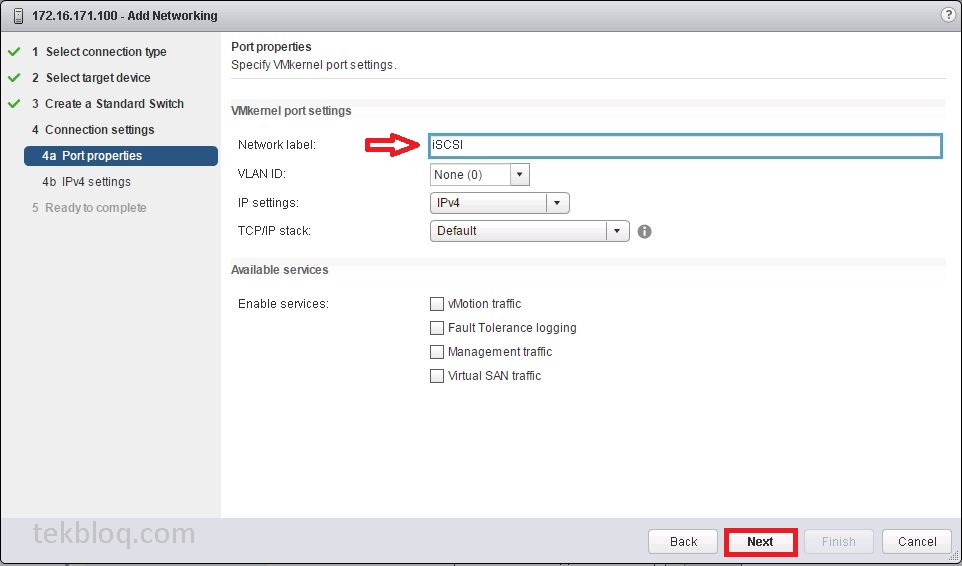 8. Select Use static IPv4 setting and type ip setting and click next: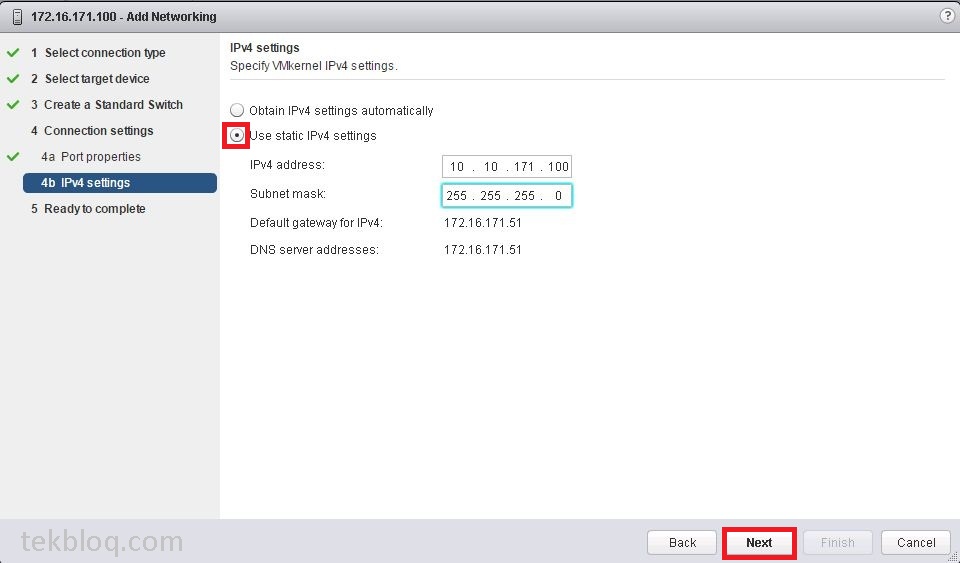 9. Click Finish to complete switch configuration: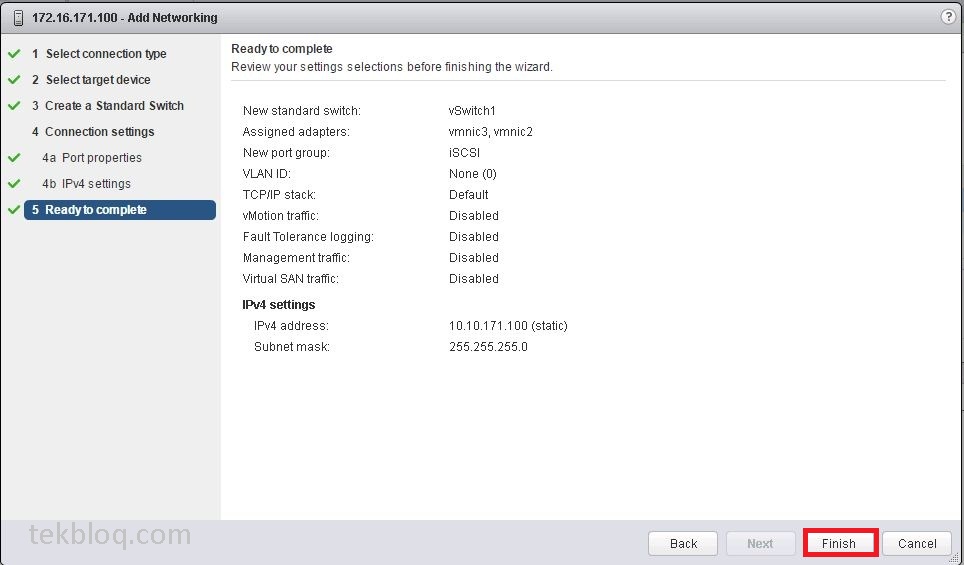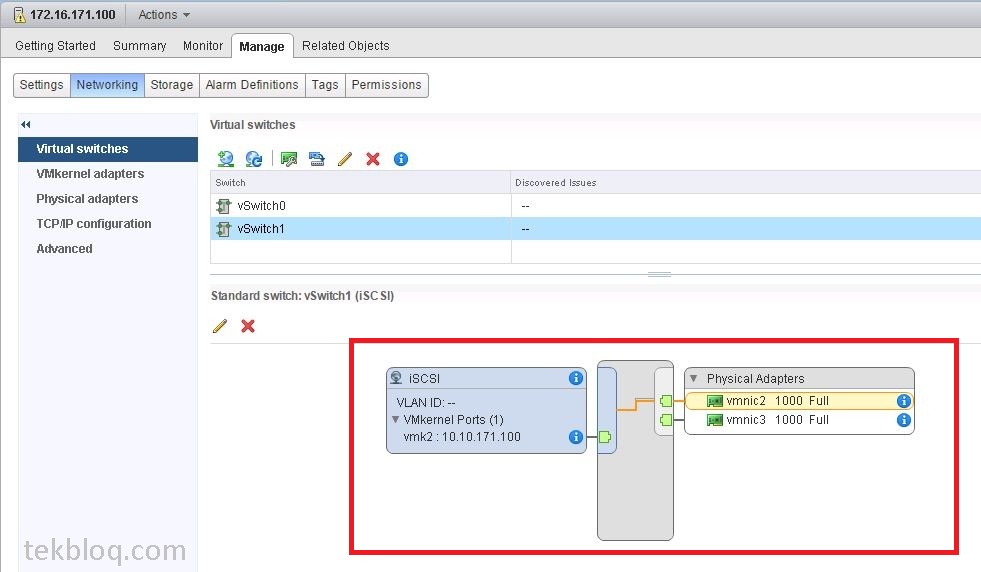 10.  Now we need to Enable Software iSCSI adapter. So click to + and select Software iSCSI adapter: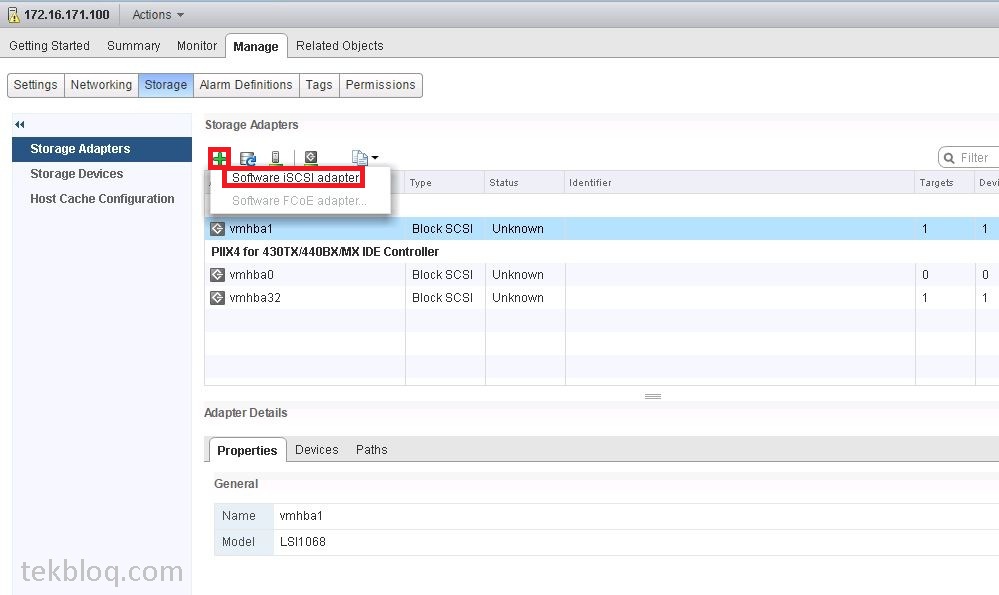 11. Click OK:
12. Click Add under Targets Tab to add storage target iSCSI server: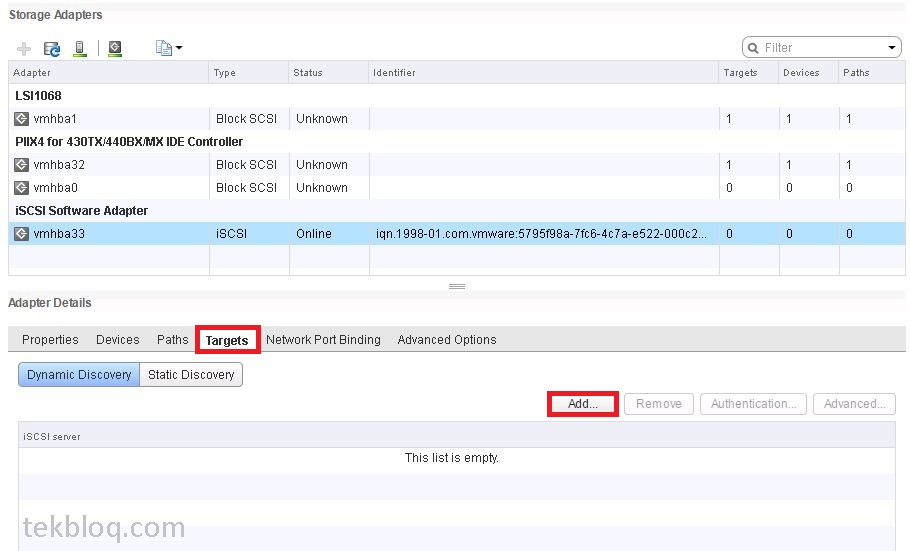 13. Type Ip of iSCSI server  and click ok: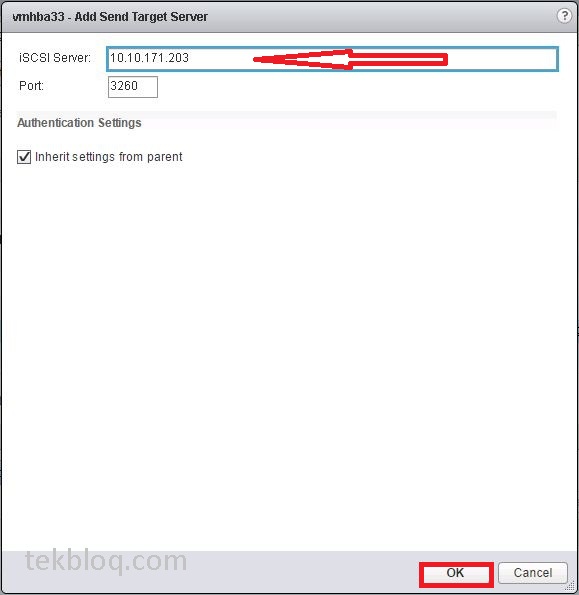 14.  Wait a time to complete process: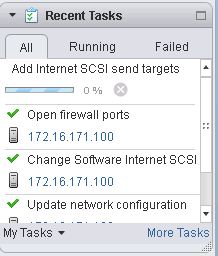 15.Click Add+ under Network Port Blinding to select Network Adapter: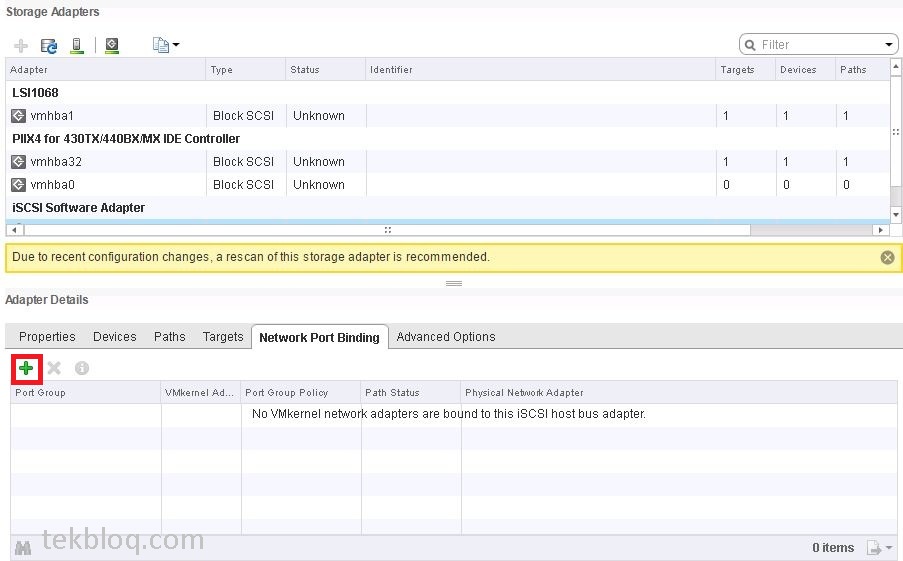 16. Select adapter and click ok: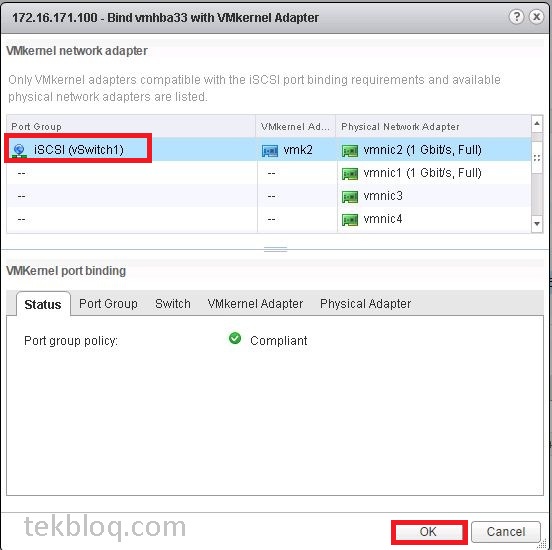 17. Click to Rescan storage adapter to see configuration changes: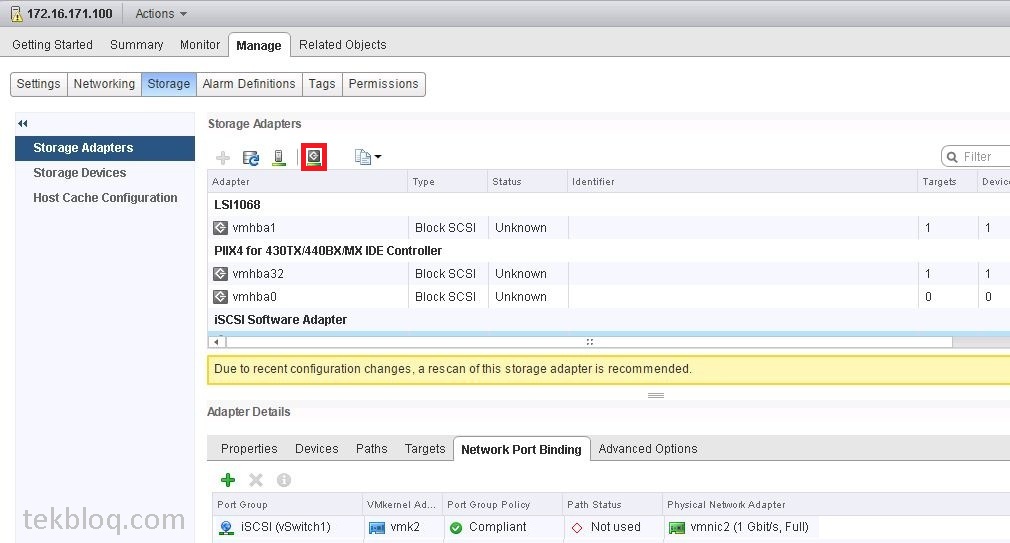 As we see 2 devices shows under devices.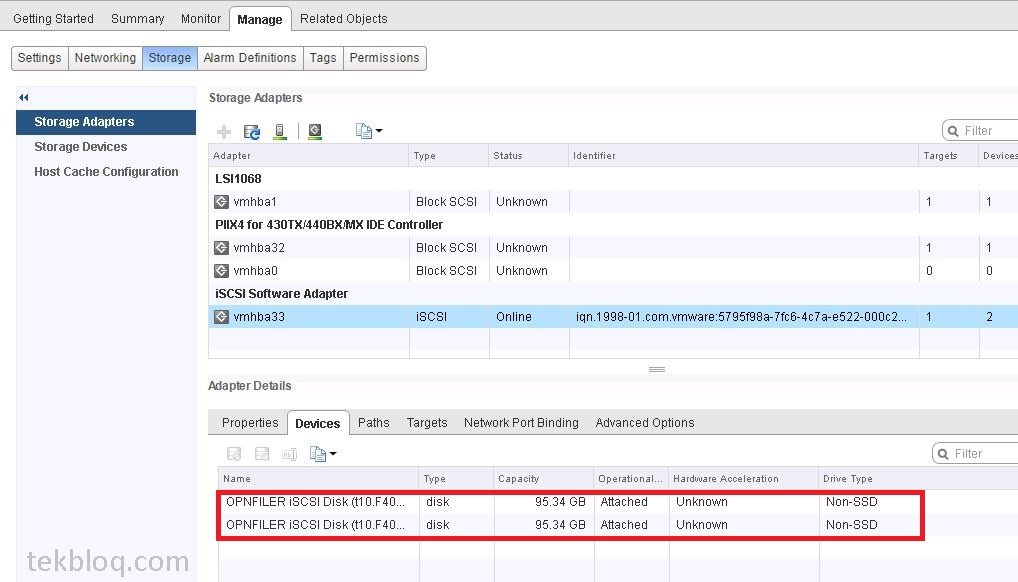 18. Click  Add under Datastores  to add those 2 iSCSI storage: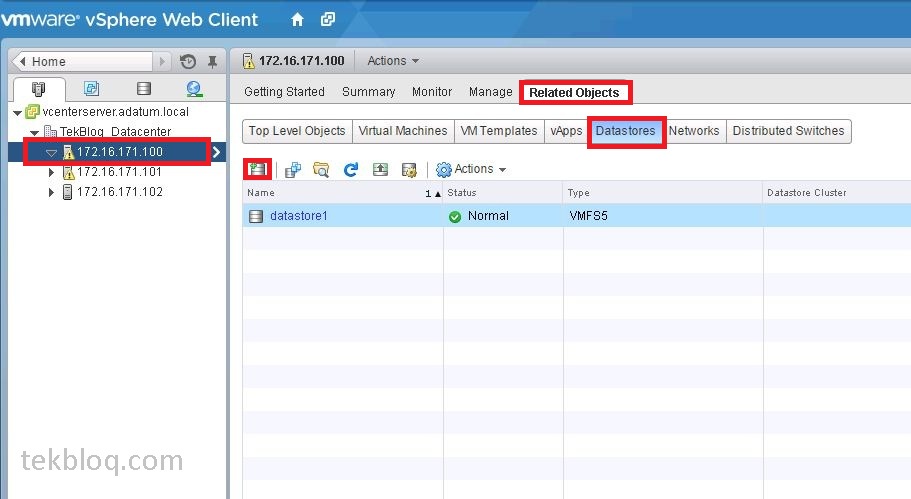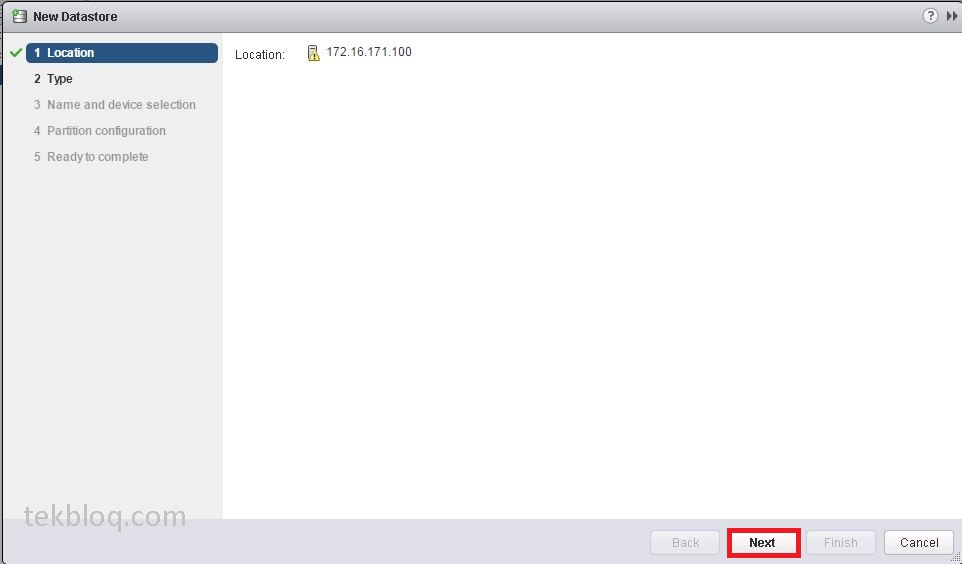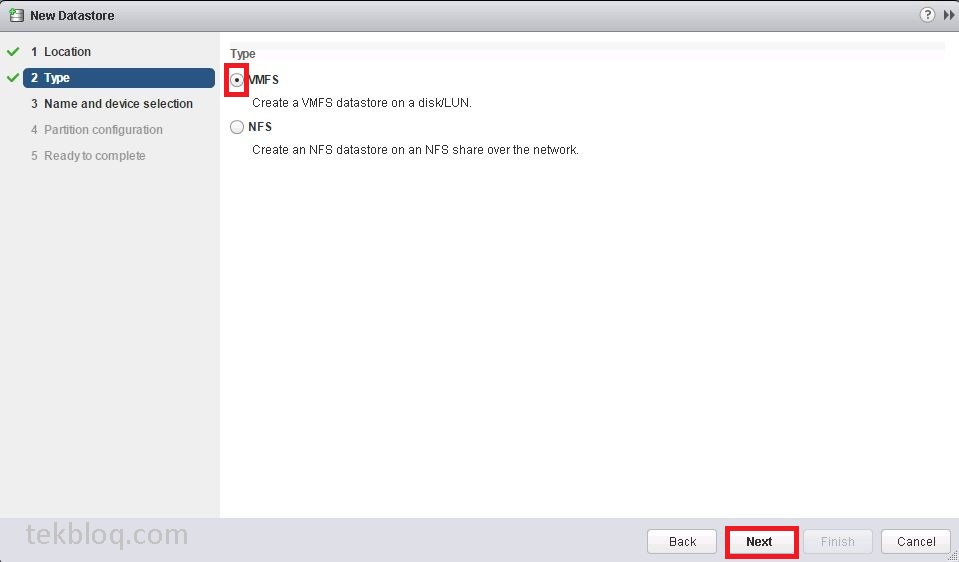 19.Select one of Device and click next: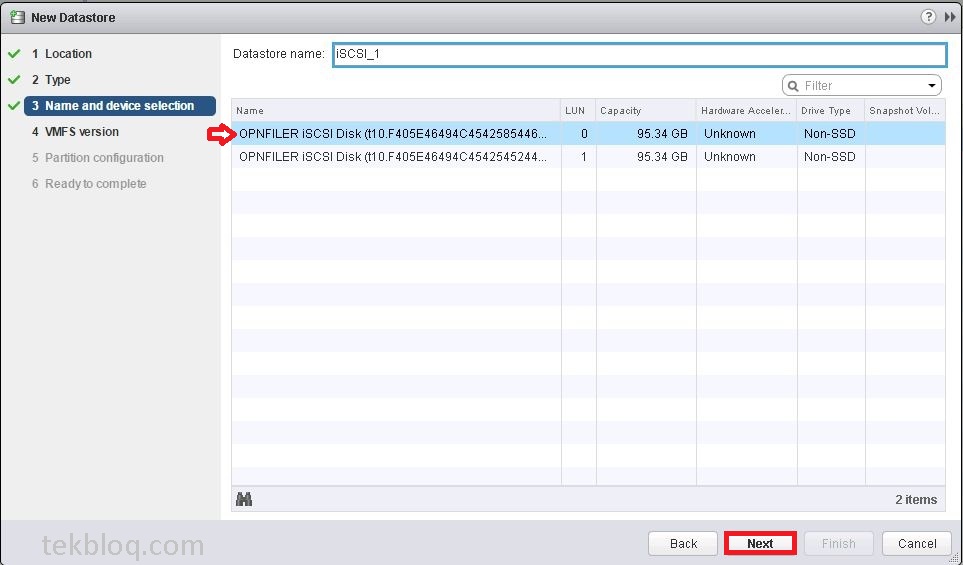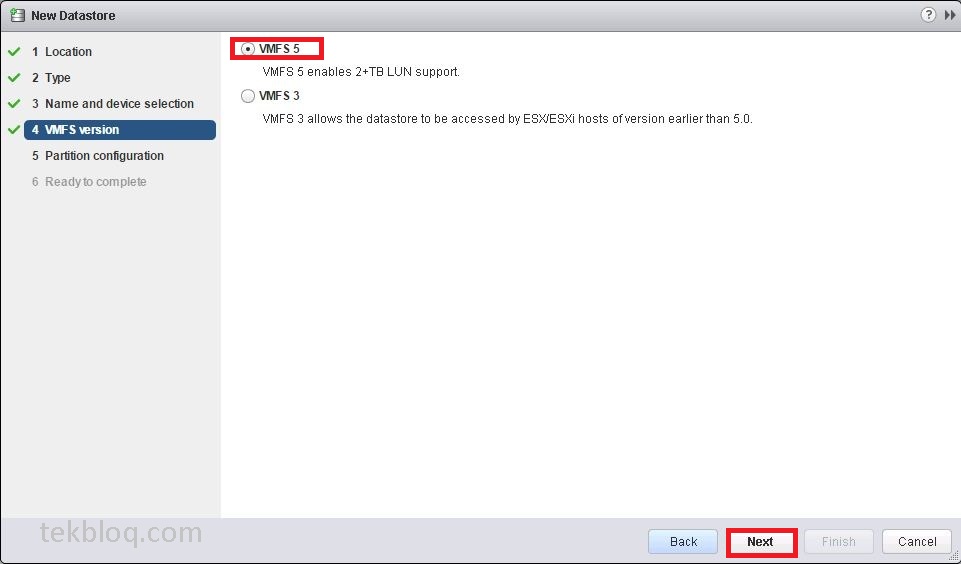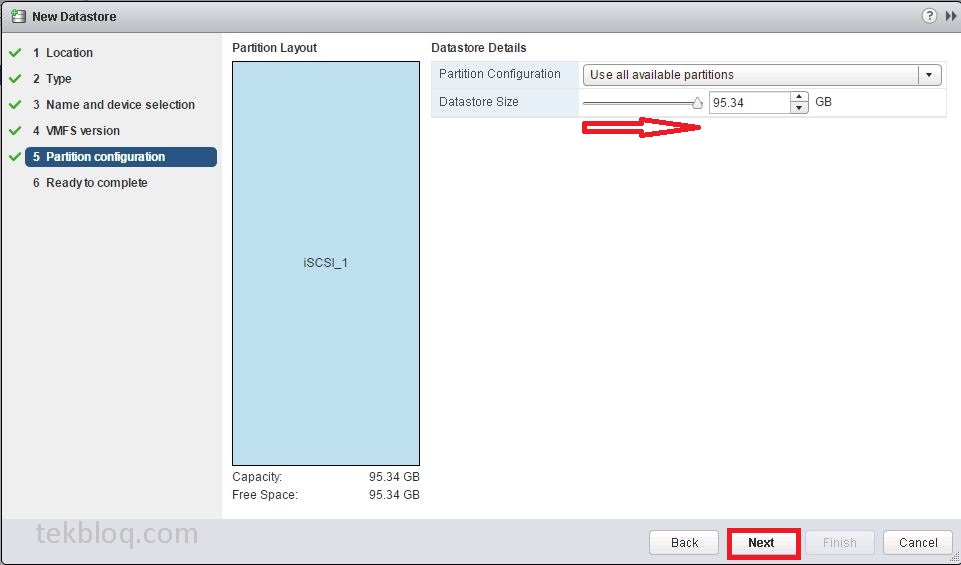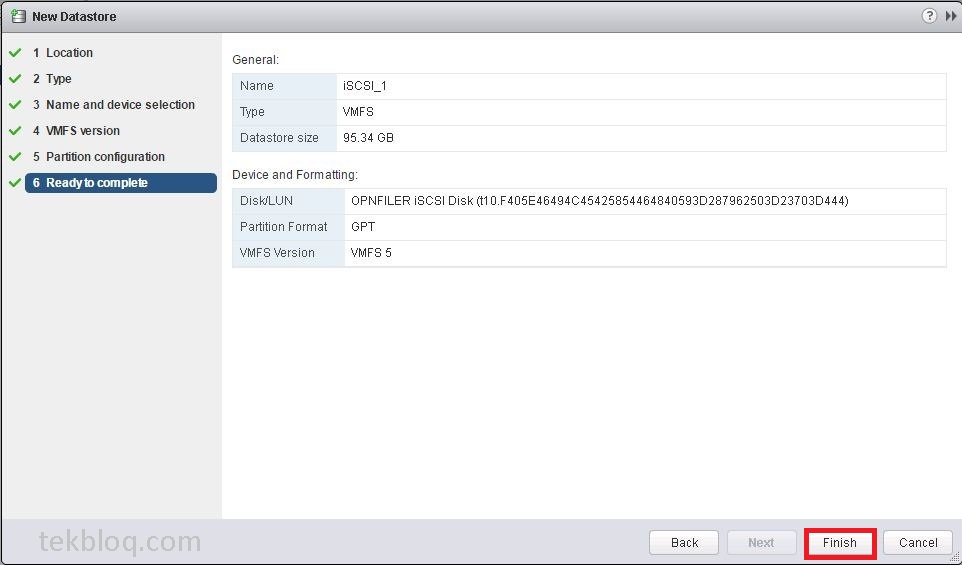 After added first device we can add another storage to datastore same way: