Openfiler is an operating system that provides file-based network-attached storage and block-based storage area network. It was created by Xinit Systems, and is based on the rPath Linux distribution.
To configure Openfiler  iSCSI Storage follow steps below:
1.Open the URL given at openfiler startup screen using browser to login to its web interface: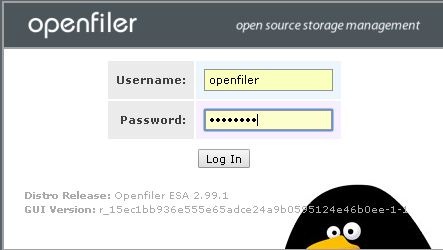 2. After login You will see configured System information, I have 2 network interface configured, eth0 is for managment and eth1 is for Storage network.  Network Access Configuration part  allowed 10.0.0.0 network to storage network: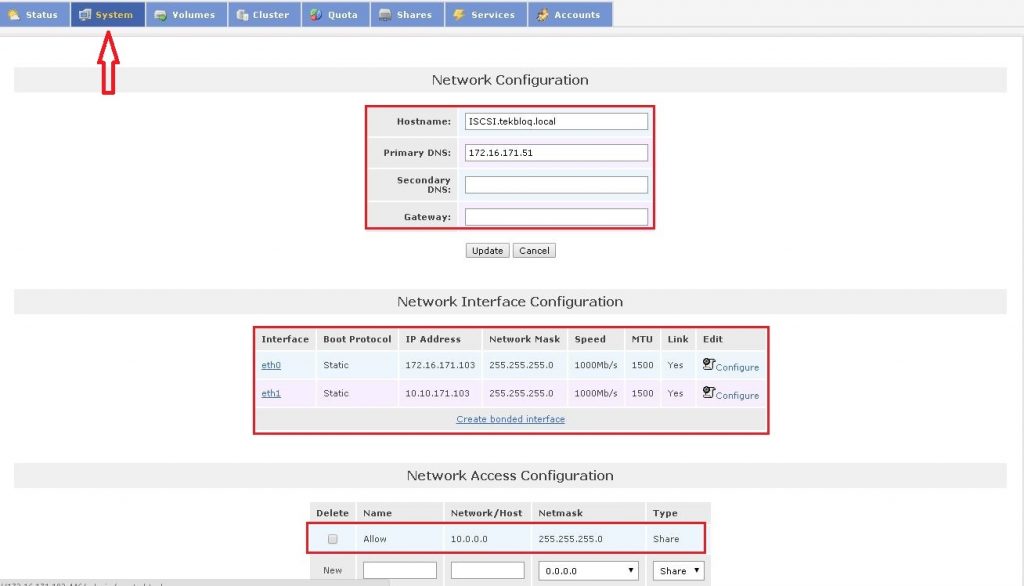 3. On the Services menu i  Enabled and started ISCSI Target service: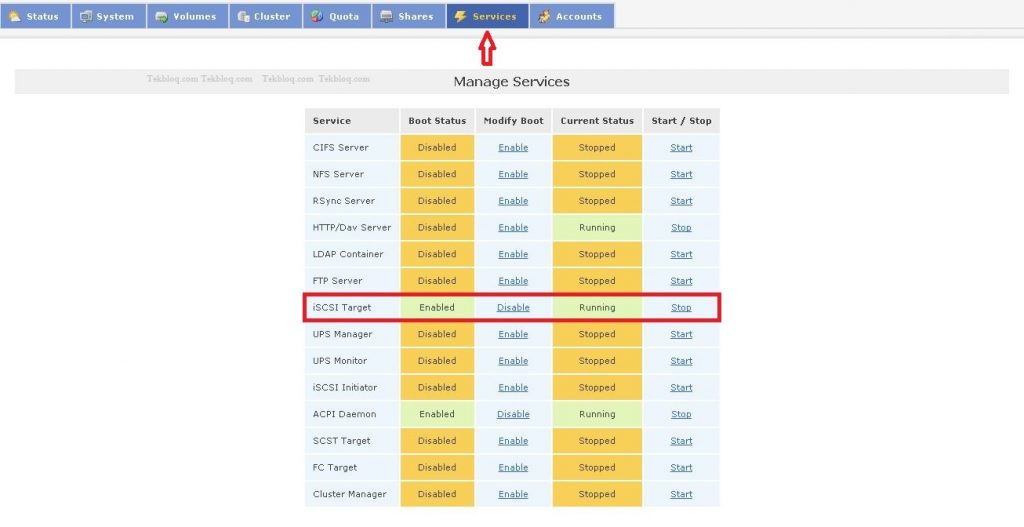 4. To configure storage click Volumes menu and then create new physical volumes: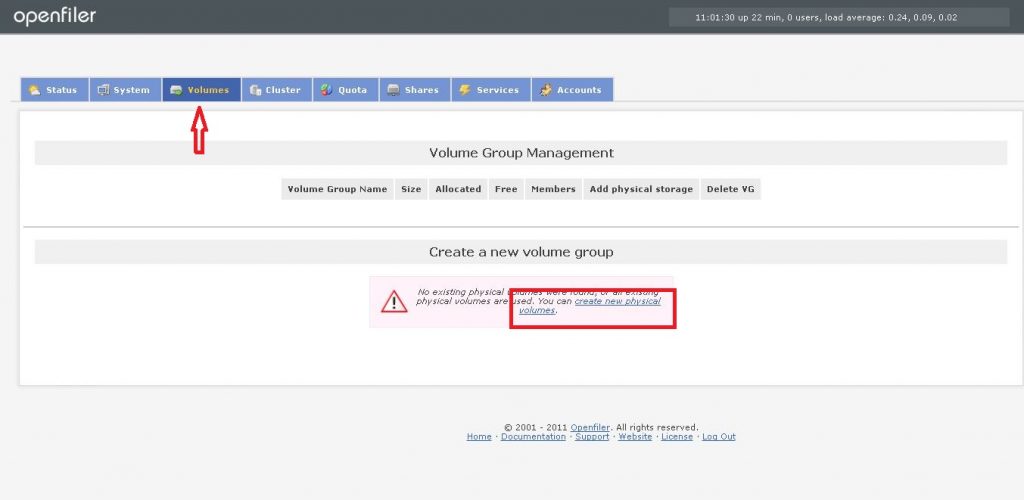 5. Click on disk name (/dev/sdb) under Edit Disk which  we are going to use iSCSI storage:

6.From Partition Type dropdown menu select Physical volume and click Create: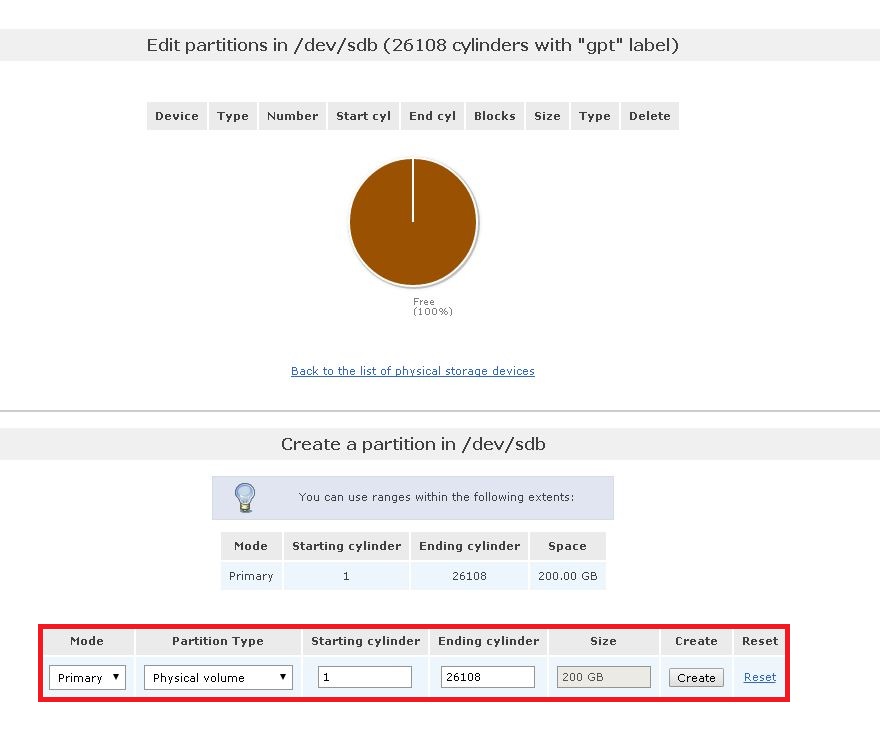 7. As you see created new Physical volume: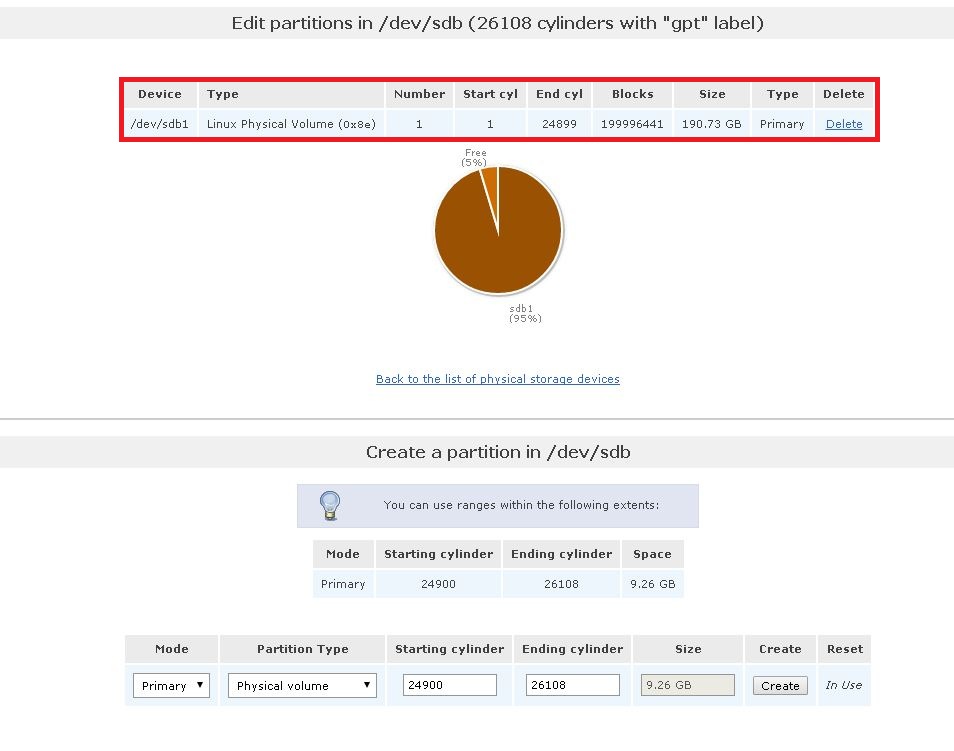 Click Volume Groups on the right: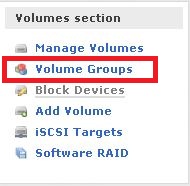 8. Here give name for the volume group and select the physical volumes shown in the list and then click on Add volume group: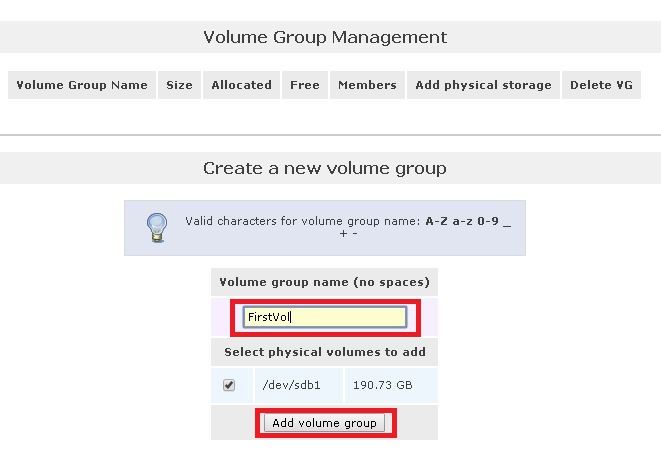 9.  As you see volume group created: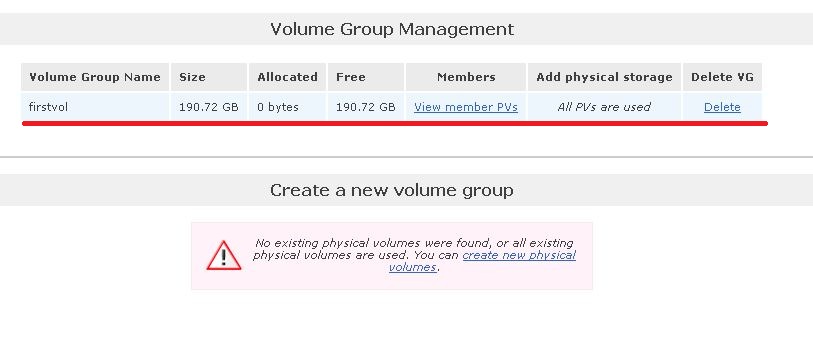 Then click Add Volume to configure LUN(Logical Unit Number):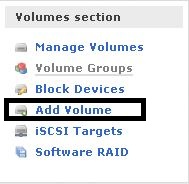 10. Here set name and description,Disk space and Choose Filesystem type as Block(ISCSI,FC,ect) and click on create.(I take half of all disk space)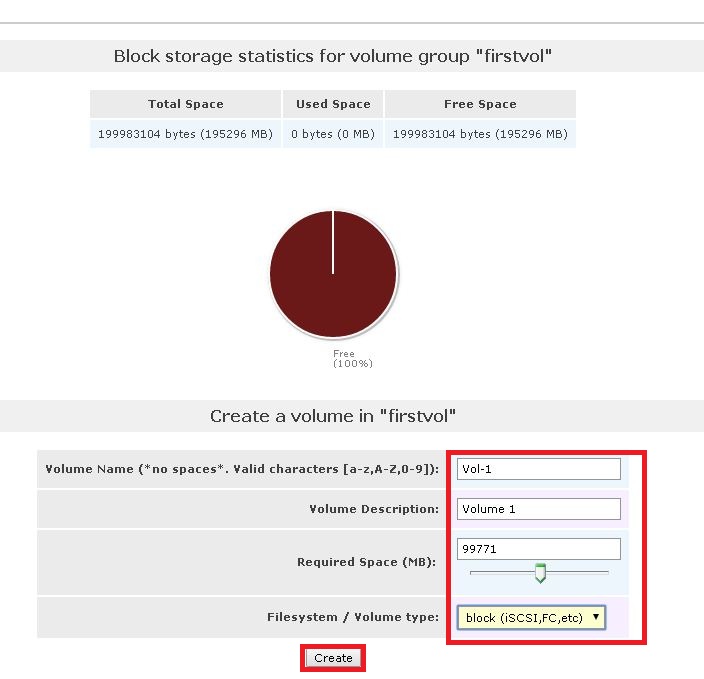 11. As you see another half space available, I will create another Volume with available space: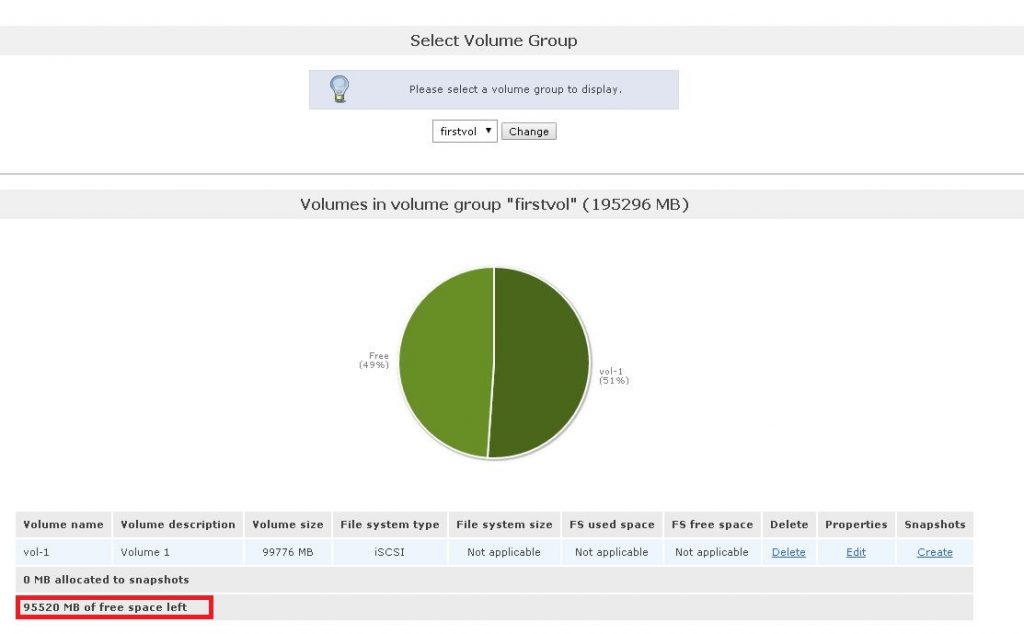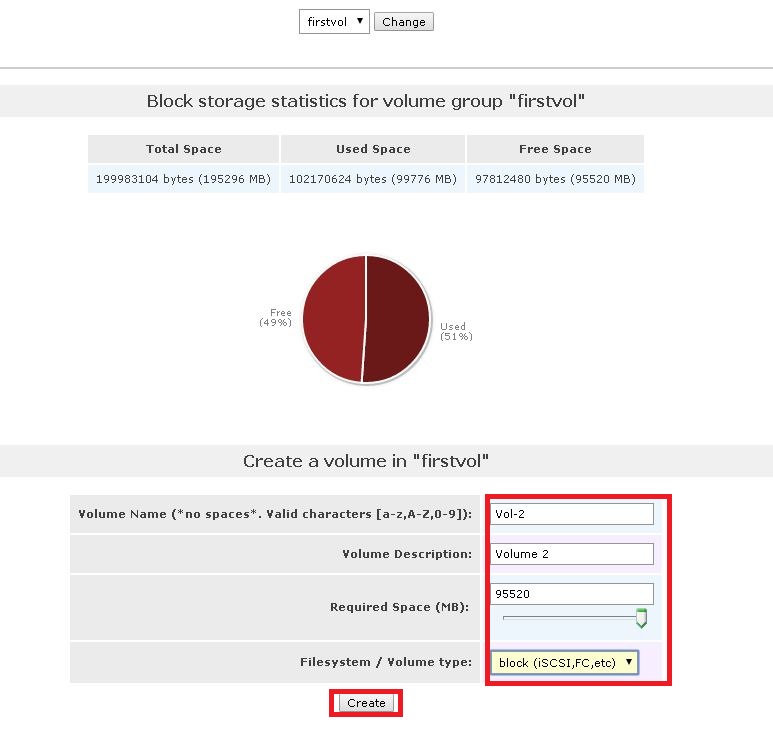 12. Now we need to configure the iSCSI target and allow for the host. To Do that click iSCSI Targets on the right side: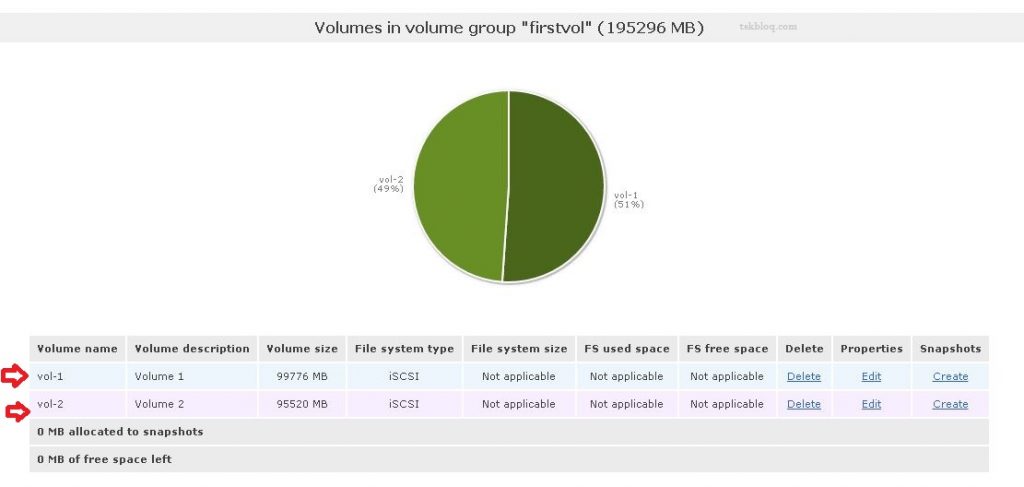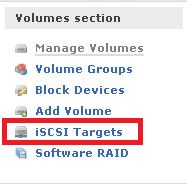 13. Click on Add to add the target:

You can click Change to modify IQN:

14. Then go to LUN Mapping and click on Map to map the LUN to the iSCSI target.


15. Next go to Network ACL and You have to allow them to access iSCSI storage . Do that click on Update to finish configuration openfiler: