A Dynamic Host Configuration Protocol (DHCP) server is a server that has Windows Server  installed on it, and is responsible for assigning IP addresses to the computers automatically.
Steps of  installing DHCP server are below:
Log on to Windows server with administrator account and click Server Manager and   opened Server Manager from the left pane click to select Roles and from the right pane click Add Roles.
 On the  Before You Begin window click Next
3. On Select Server Roles window check DHCP Server checkbox and click Next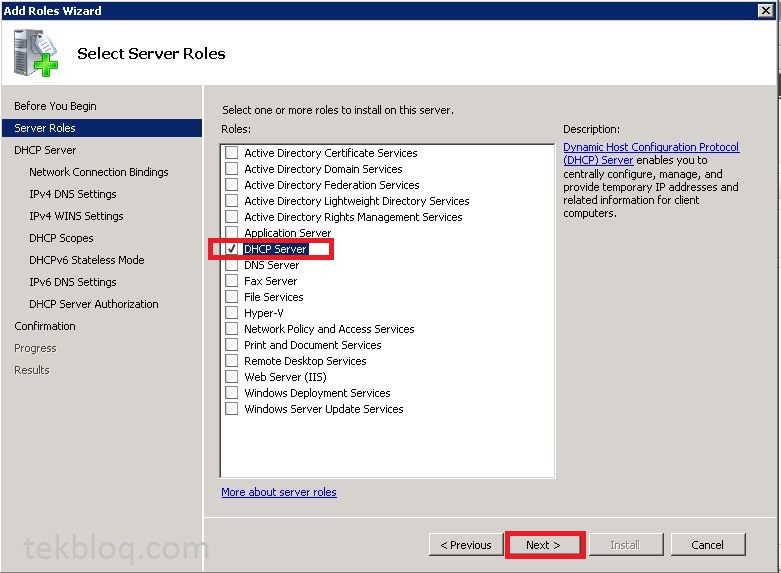 4.On DHCP Server window click Next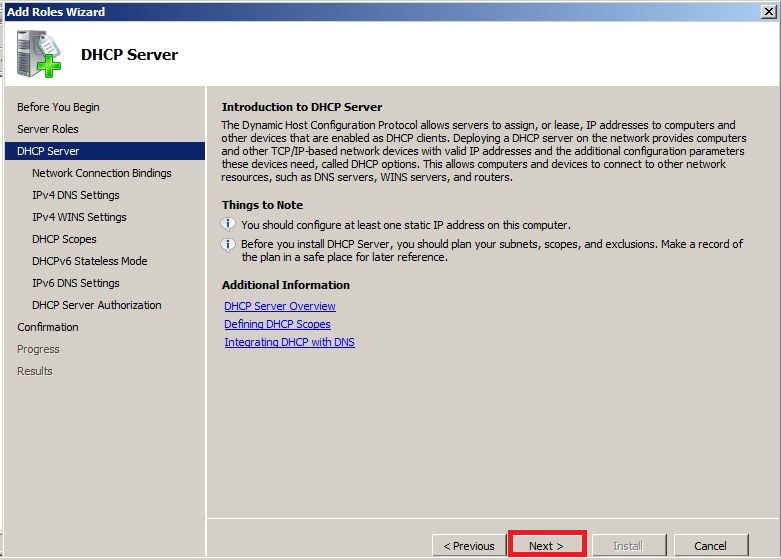 5. On Select Network Connection Bindings window  check representing network connections and click Next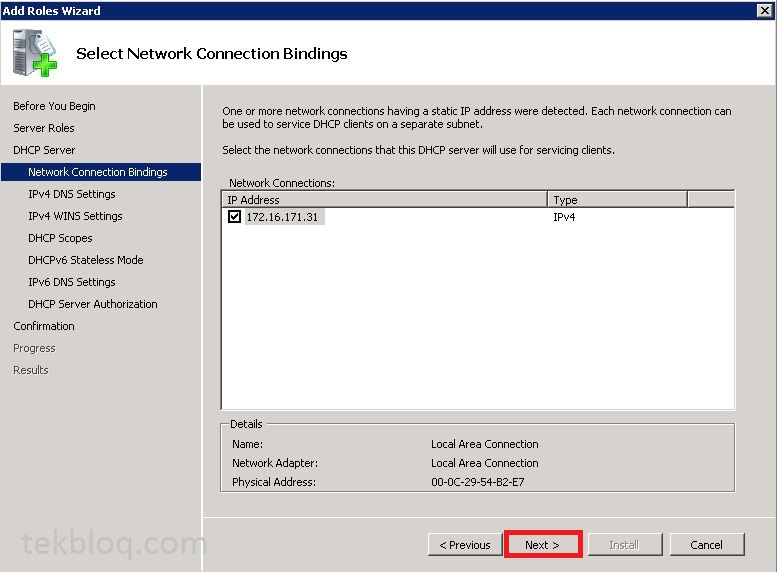 6. On Specify IPv4 DNS Server Settings window type the domain name in Parent domain field and in Preferred DNS server IPv4 address field type the   DNS server IP address and Click Validate button to validate the DNS server and after validated click Next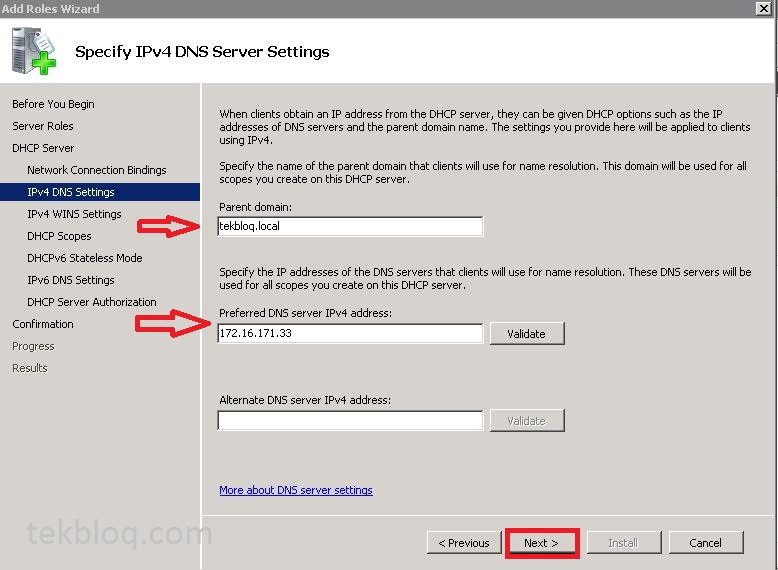 7. On Specify IPv4 WINS Server Settings window set WINS server if you need otherwise  leave everything as default as below and click Next.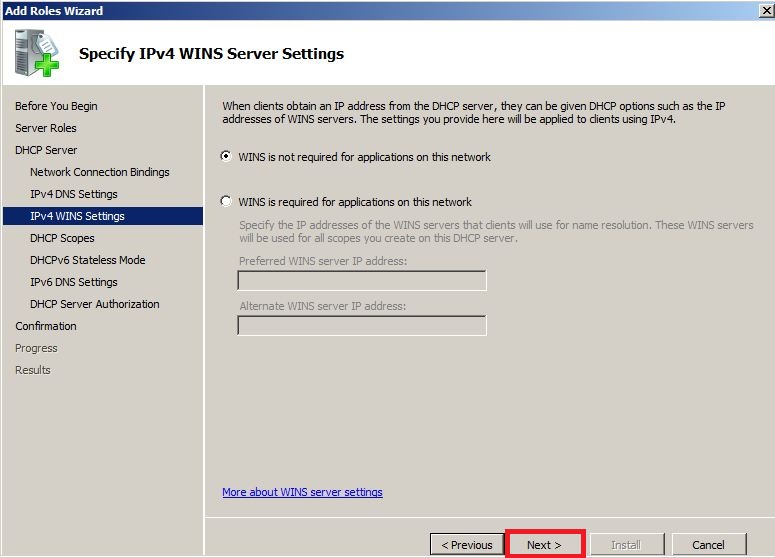 8. On Add or Edit DHCP Scopes window you can add DHCP scopes, When you add all information , click OK and then click Next: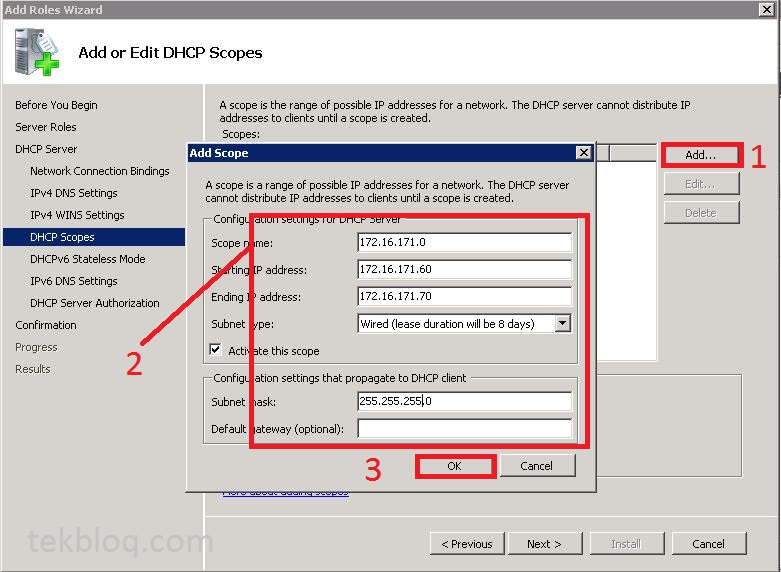 9. On Configure DHCPv6 Stateless Mode window disable DHCPv6 and click Next .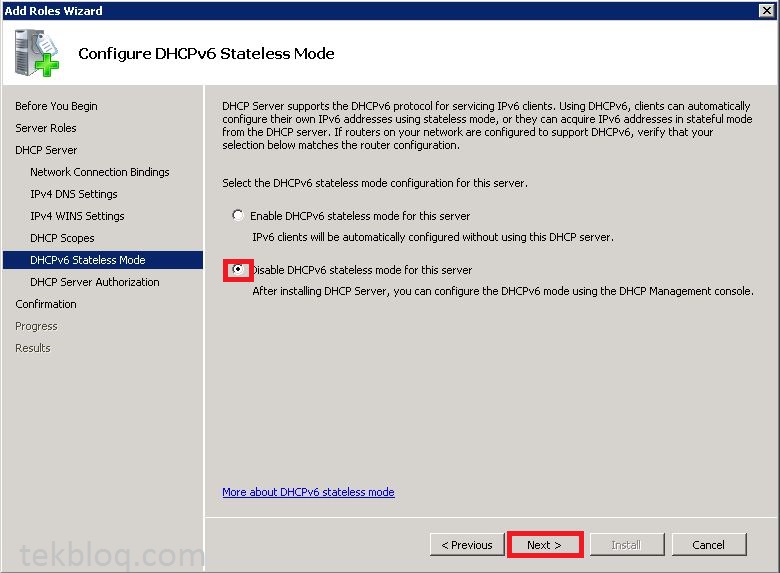 10.  On Authorize DHCP Server window  "Use current credentials" radio button is selected (if you have alternative account you can set that from "use alternative credentials ") and  and  click Next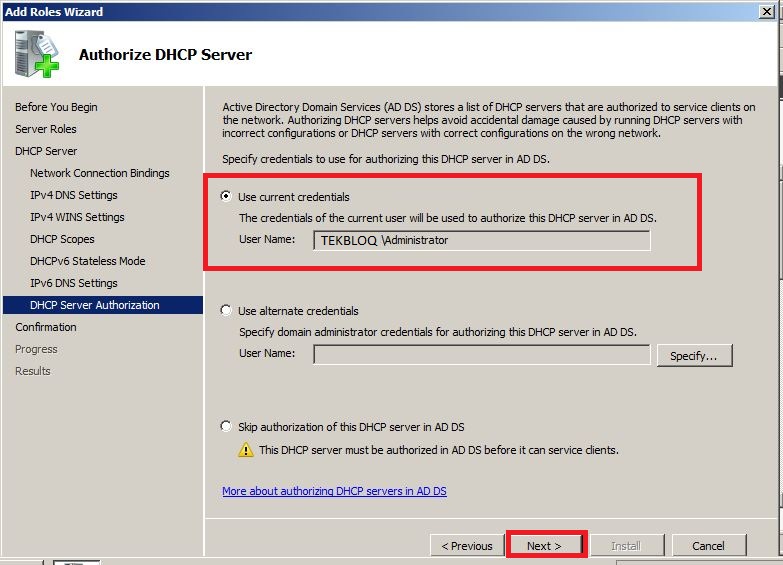 12. On Confirm Installation Selections window click Install button to start DHCP installation process.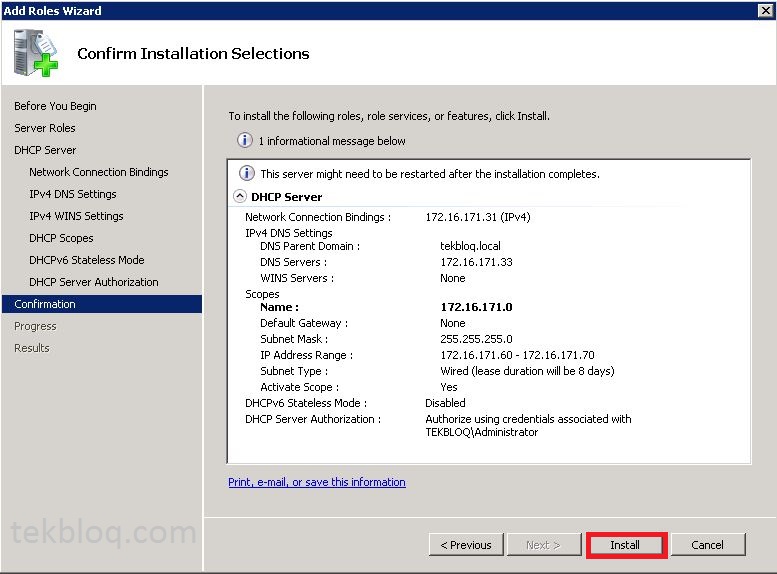 13.  On the " Installation Results" click Close button for complete installation.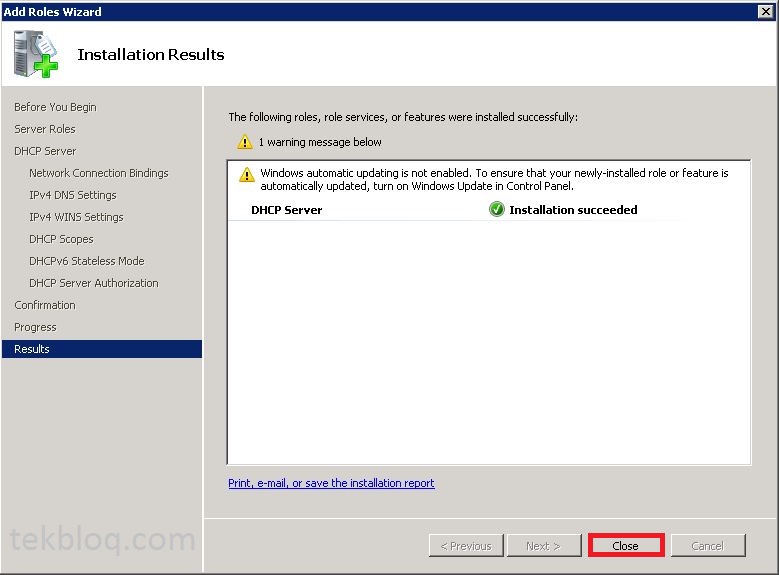 14. Once installation finishes DHCP server interface can open from Start > Administrative Tools > DHCP